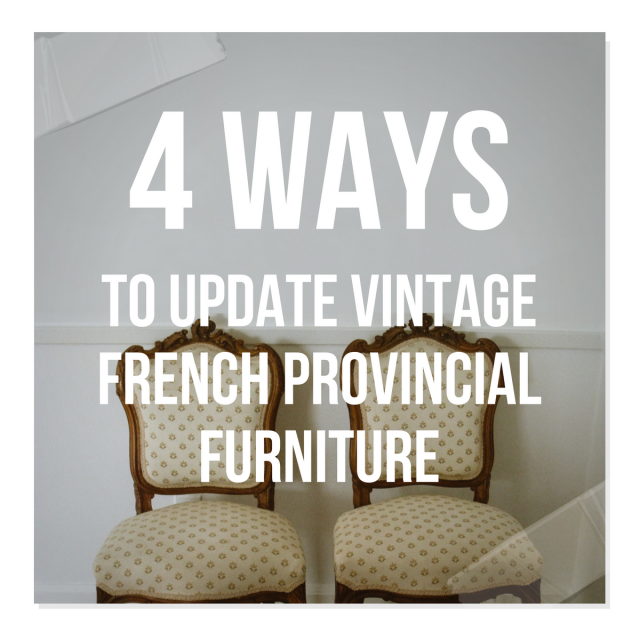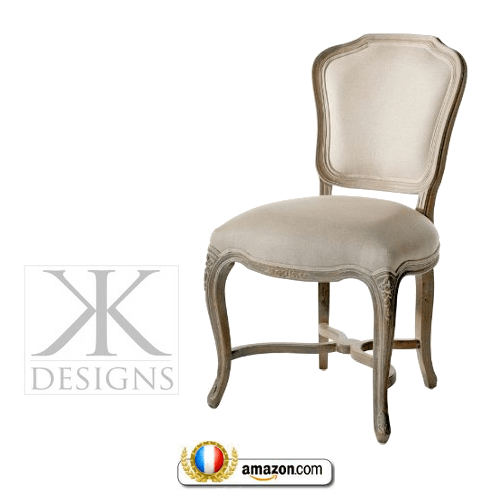 French Provincial Carved Oak Linen Dining Chair–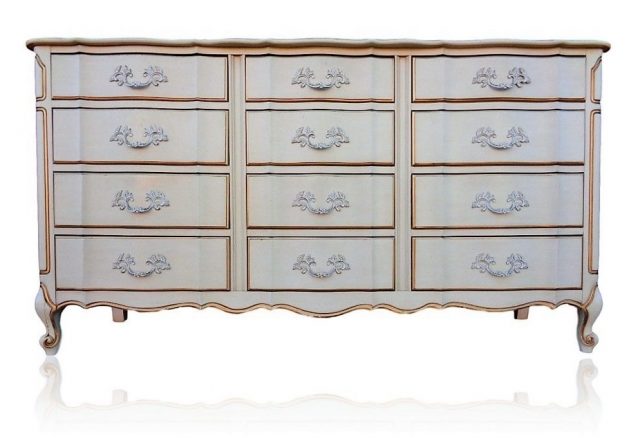 Vtg Link Taylor 12 Drawer French Provincial Dresser
So you bought a vintage set of French Provincial furniture, and it looks as though it hasn't been touched for 40 years. Is it salvageable? The answer is yes, heck yes! We show you the best techniques to update this style of furniture that will make it look like several hundred dollars.
1. Strip Your Set and Go All Natural
Raw wood has always looked good, and has never looked better. Over the summer I took all the furniture in my basement and united the finishes by removing the paint. Most of all the furniture I had in this one room was all miss-matched sets, but interesting enough, they all had the exact same wood underneath. The sofas we bought came with a mahogany finish, but underneath they were pine. After removing the paint from 6 pieces, I had a fully united set. I could then introduce color with the slipcovers and the paint finish on the walls.
Inspiration- A Louis XV Limed Oak Chest- here
Instead of Using a non-toxic stripping agent to get rid of the old paint or stain is the greenest way to go. Products like Franmar's Soy Gel Paint and Urethane Remover work well to remove all types of abrasive paint and stain , while still being gentle on the environment. This product is also 100 percent biodegradable. It works by trapping particles within itself and keeping you from being exposed to them.
Soy Gel Paint Reviews:
Garden Web– "My current fave is Soy-Gel, which I got from the Real Milk Paint Co., though it can be ordered from the manufacturer and other suppliers. I added it to a recent order more out of curiosity, and without much hope. But holy smokes, it works like gang busters if left alone to do its thing. I haven't done a big project with it yet, but I plan on stripping a pine floor. My test patches have been great! I have tried just about every chemical and mechanical method, and So far Soy-Gel is the best I've found."
My Experience With Stippers:
After using many of the most popular strippers on the market and having very limited success, I decided to try out other methods, which lead me to Heat Guns.
After purchasing a Wagner Heat Gun for about $20 dollars, I was thrilled with the results. Not only did it work fast, it also saved me a great deal of money with chemical stripper. The heat gun I purchased has two settings, one high, and one low. After the heat gun starts heating up, you will notice the paint start to bubble, which you can scrape off with little effort. The best technique for removing paint is to slowly move the paint gun along the paint, for an even amount of heat in each section. Heat guns can also ruin wood if they are left on the wood too long, so you don't want your heat gun positioned in one area for two long. The wood can turn dark, which can be impossible to sand out. While some suggest wood tools, instead of metal tools, I enjoy working with a multi purpose metal tool, such as this one from Shur-Line. Working with heat guns for stripping paint, it is imperative to buy a Respirator made for fumes. One of the draw backs of heating up the paint, is the fumes they produce, so a respirator is a must have when using this technique.
Products That Might Be Worth Trying:
– Wagner Power PaintEater – $59 Removes paint, ergonomic handle, and may be better than those attachments meant for your drill.
–Electric Paint Remover Sold through Chicago $63
–TruePower Electric Paint Remover-$39-
Removes paint, paint chips, paint oxides and mildew, and feather finishes paint edges.
Use on wood, masonite, concrete and steel
Will not abrade surfaces – Perfect for large, flat, solid surfaces
MUST Have- Safety Gear

Breathing in fumes from stripper, stain or paint can create heath problems that can effect your lungs long term. If you have a garage, workshop, or even a storage shed, working from within it will help contain any harmful dust or debris from being let out into your yard or the surrounding area. Purchase a heavy duty respirator designed for paint fumes. I am so glad to come across the MSA Safety works Paint and Pesticide Respirator because it is comfortable to wear for several hours straight, and it will save your lungs for today and long term.
2. Old World Patina – Paint Or Stain?

After centuries of trying to perfect our furniture, it comes at no surprise that many companies are selling the all natural chalk paint and milk paint products that our ancestors used. Milk and chalk paints can be a sensational source of color. If you are after an old world Provence look, consider either stripping your furniture and staining it, or painting it, and distressing it.
Take the Finish Off
I have found for my furniture, stripping the existing finishes off allows the piece to age naturally over time without seeing several layers of existing paint. I sit at a beautiful curvy French desk all day long, and one of the areas where my arm hits as I type on my keyboard shows the white paint that the desk was painted in originally. The desk is blue, and the white just sticks out like a sore thumb. If I would have put the extra work into the desk, and removed the paint, then over time, the natural ware would show the wood. Wood or existing paint? Wood is so much more attractive.
Distressing looks so much nicer with the natural raw wood. Something about having the all natural wood showing through the finish allows for a nicer aged finish than simply painting over the existing paint or varnish. Working with the raw wood really can go a long way for creating the old world distressed finishes. Stripping all the existing paint gives you a raw look, rather than working over a poly finish.
Layer Your Colors:
Layering paint can produce a sensational old world effect. Try several tones of blue, and combine it with a layer of white. Consider several layers of paint which you can then hand sand, adding the right amount of distressing. Layer on a translucent glaze, or wax to complete the look.
Work With Stain Finishes:
Consider doing a "wash" instead of a solid color. After removing your paint finish, consider mixing your paint with part water, and applying a stain. You can also buy semi transparent stains through your local hardware store. Using a beige, and then white stain would produce the aged old world looks that are so well loved.
Add Texture:
In this article we show a chest with beautiful texture on the drawers. A gray toned blue is used under a creamy white, with beautiful texture that shows off an old world paint finish. Adding texture can be easier than you think. Simply get a box of un-sanded grout. Paint your furniture using a base coat with NO grout added. Once it is dry, mix together a bit of grout with the existing paint. Next stipple on the finish with your paint brush and let it dry over night, or for two days. Once it is dry, lightly sand it, and add your top coat. Using the same technique, mix together half and half paint and un-sanded grout and paint on an even coat of paint. Using two colors like the picture shown in the article will produce the best results. For a subtle effect, consider using a creamy beige and white together. The colors don't have to be opposites to work well. Once the dresser has dried over night, take a hand sander and start sanding the finish. The texture from the first coat will show through to the second coat. Add additional wax, or glaze to make the finish pop, or leave it as it is.
Old World Techniques -Additional Articles:
3. Go New And Modern With Color :
Do you like vibrant colors? The lines found in the French styled furniture can powerfully pull off the sensational bright colors. There are so many bright colors that I admire but don't have the guts to put up on the walls, so why not put it on a piece of furniture.
Do you like the brighter colors, or the patterned printed chests? You might want to just buy spray paint for those high gloss mirrored finishes.
In the past I have hand painted gloss only to find paint lines from my brushes. With brighter red, or yellow, it can take up to 7 or 8 coats of paint, so spraying your paint just makes more sense. Often times the gloss you find in spray paint can be so much more vibrant and glossy than regular gloss paint in the quart size. Oil paint can produce sensational glossy finishes. Overall, I have found for those really glossy finishes, it is worth buying the spray paint, than hand painting. The coverage is faster, and the gloss is so much more vibrant and glass like.
Glossy finishes are best achieved with spray paint, and why not buy a case of your favorite color online? For some of my last couple projects, I have been really impressed with Krylon's Paint and Primer sprays. I started looking online when my local hardware stores spray paint failed to impress me. Never do I see the lavenders, the soft grays, or light blues. The nicer colors are online, and many companies are starting to sell by the case.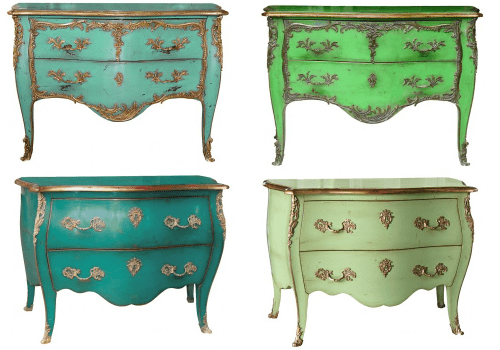 French Chests From Cote France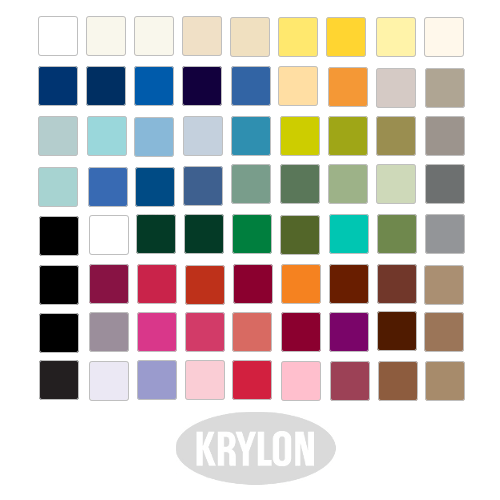 Color Master Colors By Krylon. These colors above come from their website, and if you look on their website, you can toggle over the colors for the name of the paint swatch that you love. Type the specific paint name in Amazon, and you can buy it in cases of 6 with free shipping.
Additional Articles:
– Go Bold With Red- Part 1 Grand Sophisticated Interiors – The Swedish Furniture
– Go Bold With Red- Part 2 Country Interiors- The Swedish Furniture
– High Gloss Painted Furniture – The Painted Furniture Online
– Absolutely Breathtaking French Painted Furniture- French Style Authority
– How To Paint Black Furniture-A Dozen Examples Of Exceptional Black Painted Furniture- French Style Authority
– 10 Ways To Use Pink, Orange and Coral In Your Home- French Style Authority
– Decorating With Pastels For A French Styled Home- French Style Authority
4. Add Furniture Jewelry
Ormolu is the jewelry of the furniture trade. Antique and reproduction furniture ormolu can be found on ebay making it easier than ever to dress up that worn antique, or that vintage chest that is outdated.
Reproduction ormolu can be found in bronze, and there are sellers out there who also produce these beautiful appliques in stain-able wood filler. Being able to buy appliques in unlimited quantities allows you to dress up the chest of your dreams.
The high gloss looks found on bombe chests are often accented with heavy ormolu or furniture appliques.
Add Furniture Escutcheons

Dress up your chest with keyholes, or otherwise known as escutcheons. Buy a set of identical keyholes for each drawer of your chest. Keyholes can be gold leafed, or painted the same color as the chest. Consider dating your metal furniture appliques or keyholes with aging solutions. In this post " 9 DIY Recipes For Rusty Hardware" From Hersite, you can get the look of aged hardware in your own home.
Additional Articles:
-French Furniture Restoration ~Gold Leafing Tips- French Style Authority
5. Pattern Your Furniture
Patterns can look so wonderful in a space lacking interest. There are several ways to get the look of a pattern on your chest, which range from complicated approaches to simple techniques.
One of the harder techniques would be hand painting furniture. For those who have the gifted talent of hand drawing, this may be a project that you can accomplish over a weekend. For those who don't have the natural abilities of drawing, there are several other approaches that can give you a professional look without much try.
One of those ways is an overhead projector. An overhead projector may be your new best friend after seeing how simple it is to copy a design without much work than having a marker in your hand. With this chest, I simply photocopied a flower pattern from a cardboard box that I bought from Ikea. I had gold paint in one hand, and outlined the flower, and painted it in after I traced out the design. This zebra painted dresser was traced using an overhead projector, as well as this dresser. Overhead projectors allow you to trace a perfect, proportionate design right the first time. They also allow you to match up the existing pattern which has been already traced on to your furniture, allowing for even spacing for the next pattern. This also works quite nicely on walls. Take your favorite comic book, custom graphics from books and be able to re-produce them with ease.
Additional Articles:
-Exceptional Rare French Antique Furniture- French Style Authority
-60 Country Folk Art Books On Amazon- The Swedish Furniture
-Swedish Folk Country Interior Pictures-The Swedish Furniture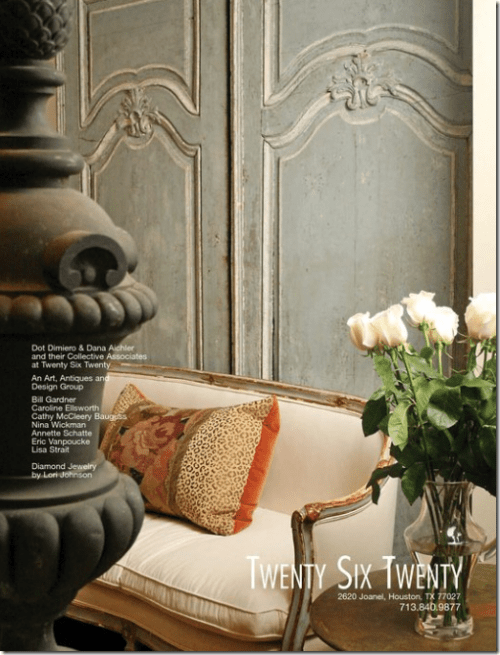 French Provence Painted Finishes- Twenty Six Twenty Antique Store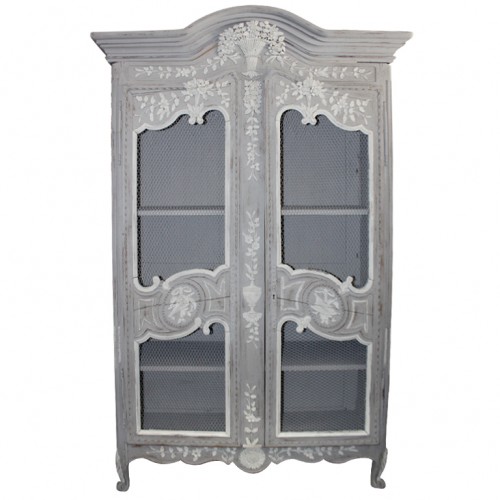 19th C. Louis XV Style Painted Armoire- Melissa Levinson Antiques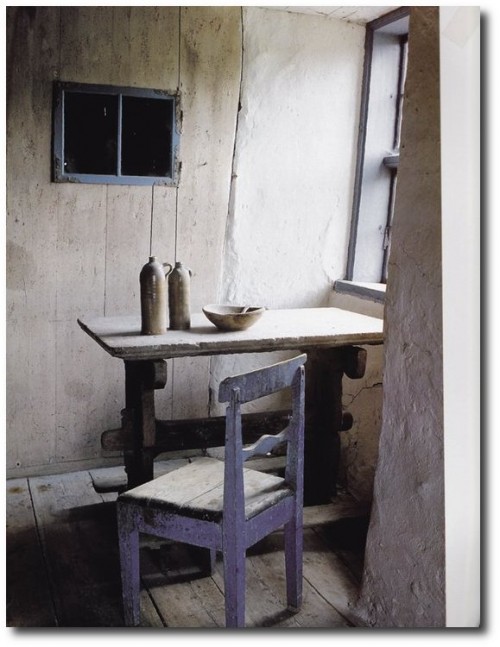 French Provence Paint Finishes – thepapermulberry.blogspot.com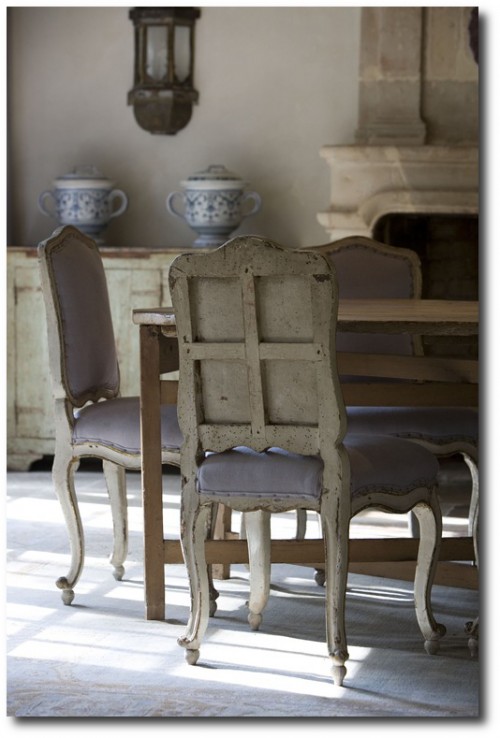 Chateau Domingue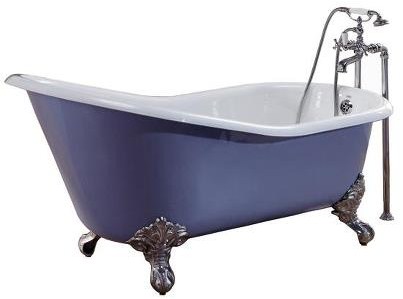 Provence Paint Colors Seen In A Free Standing Bath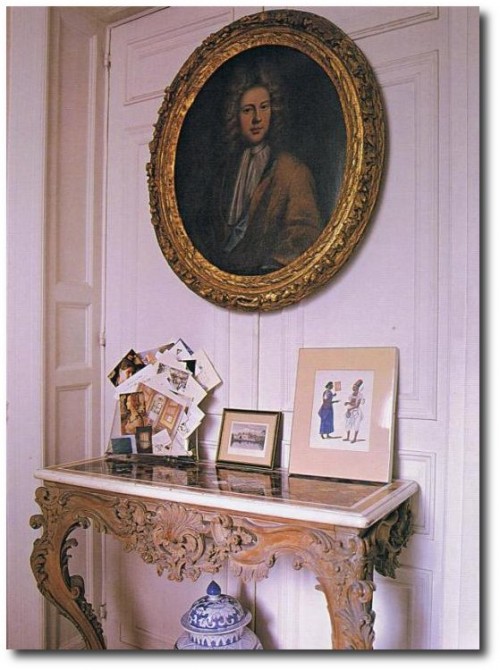 Raw Wood French Louis XV Console Table
17th Century Family Portrait Rescued From Fire – Trouvais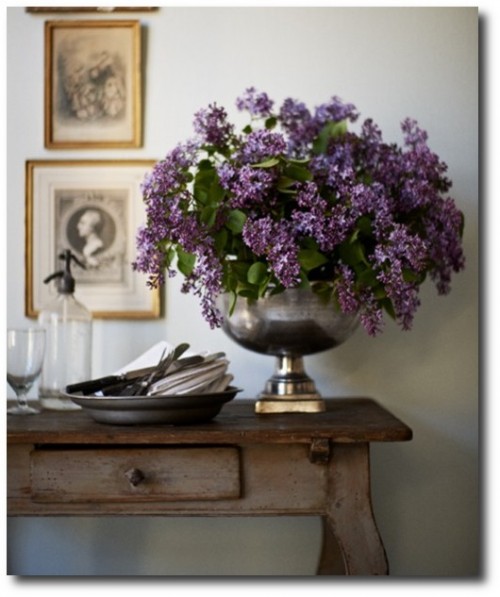 Provence Painted Finishes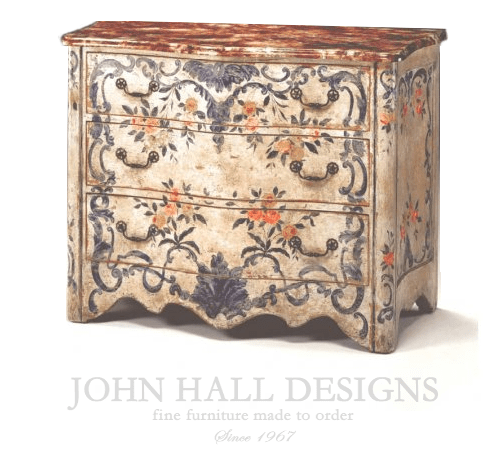 Fine Hand Painted Furniture From John Hall Designs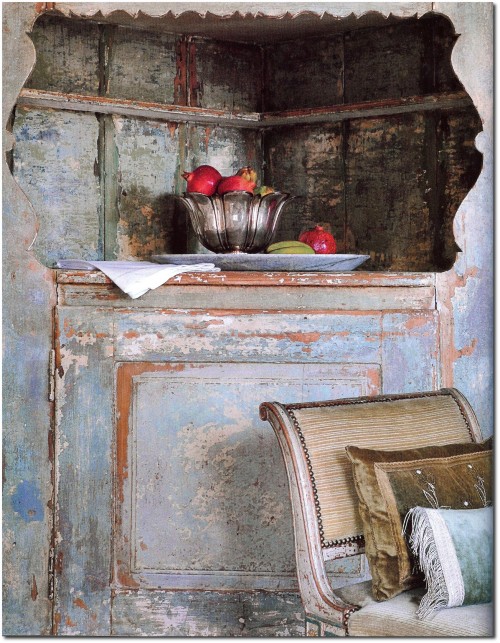 House Beautiful Magazine – Article title – 'Blue as a Titan' Seen On indulgedecorblog.com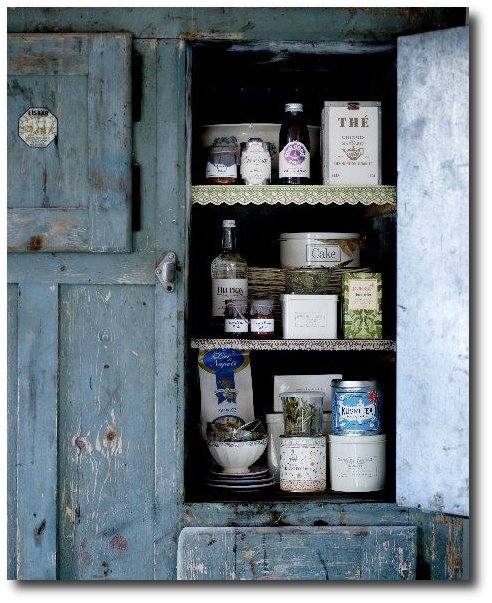 Use It Or Let It Wither For Years – How To Make The Most Of What You Own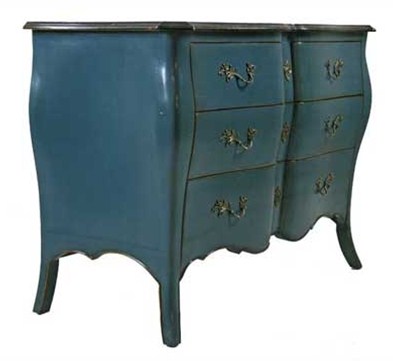 Chintz & Companies Fabulous French Reproduction Furniture
Distressed Blue Painted Finishes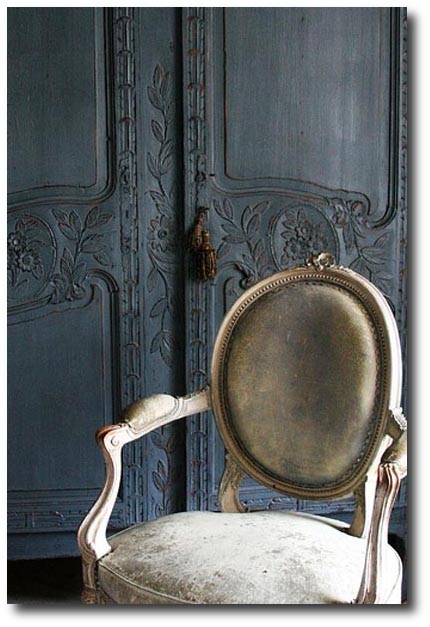 Dark Blue Painted Finishes On French Furniture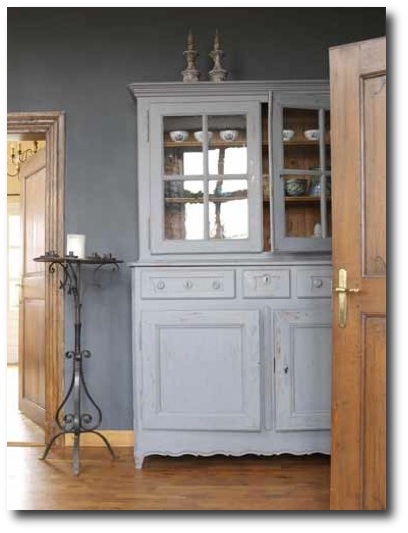 French Buffet- insidehomepage.com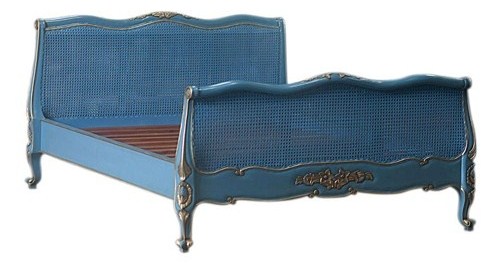 Provence Louis XV Style Rattan Bed- frenchcountryfurnitureusa.com/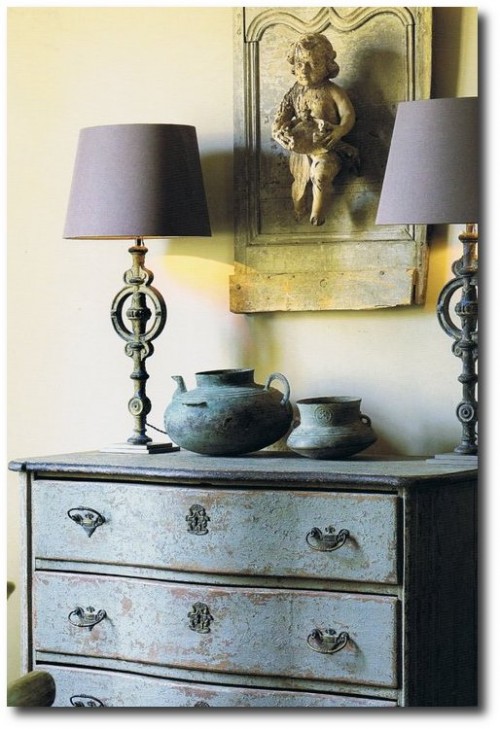 French Chest With Texture – Seen on trouvais.com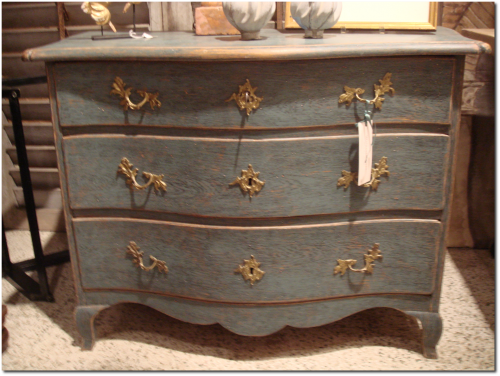 Blue Chest: From Indulge Maison Decor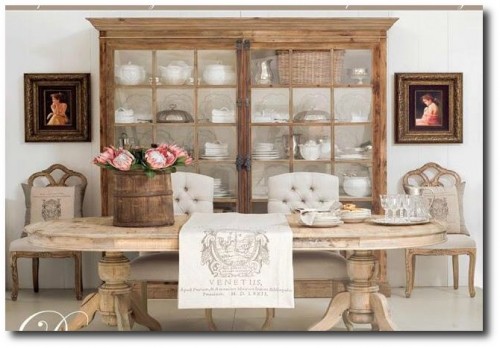 Raw Wood French Interiors- gardenhomeandparty.com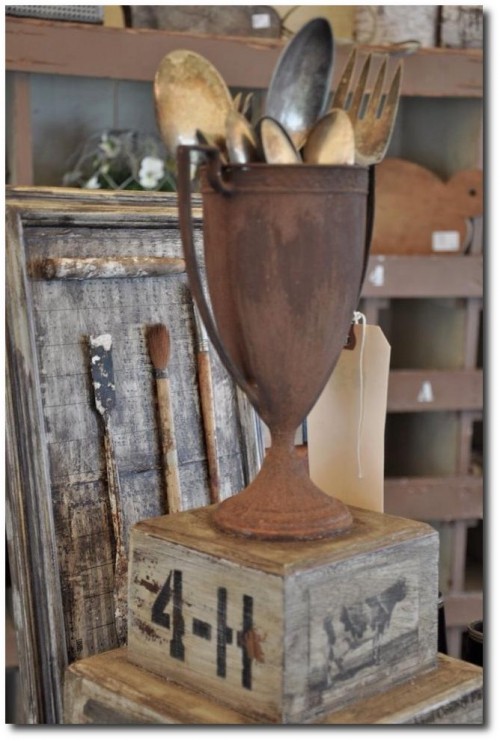 Painted Finishes From Joy Frey Waltmire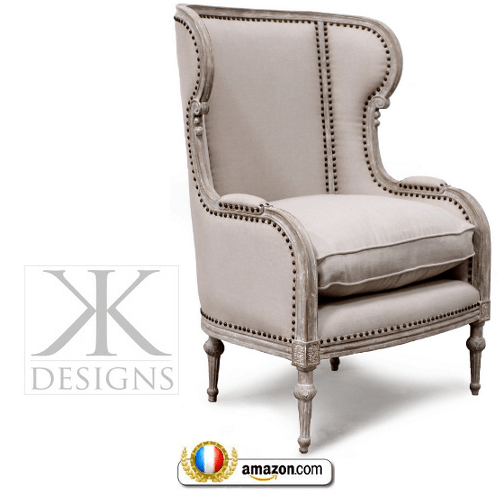 French Country Borges Taupe Wing Chair $2,625.00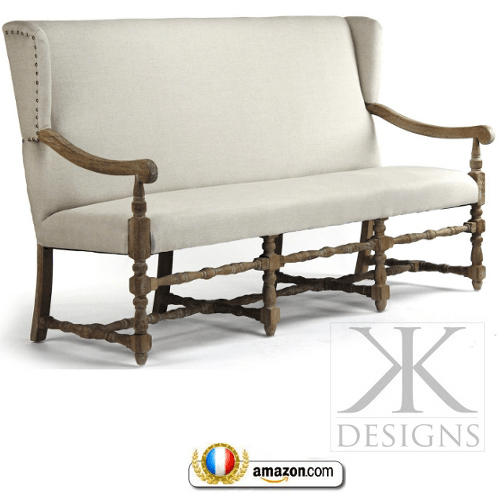 Augusto French Country Linen Oak Dining Bench Sofa $3,108.00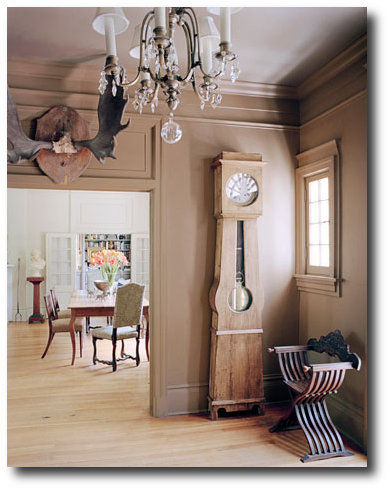 Richard Norris and Mark Leslie's Montgomery, Alabama House Beautiful
19th-century French grandfather clock.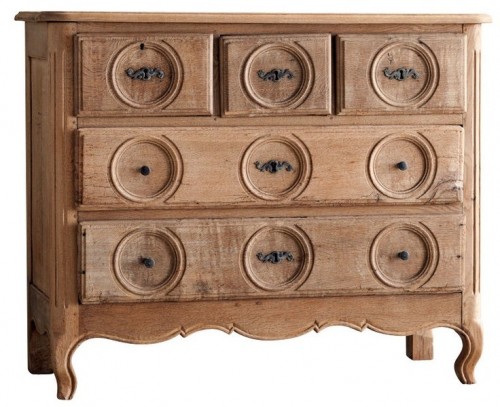 Raw Wood Chest – Visit 1stdibs.com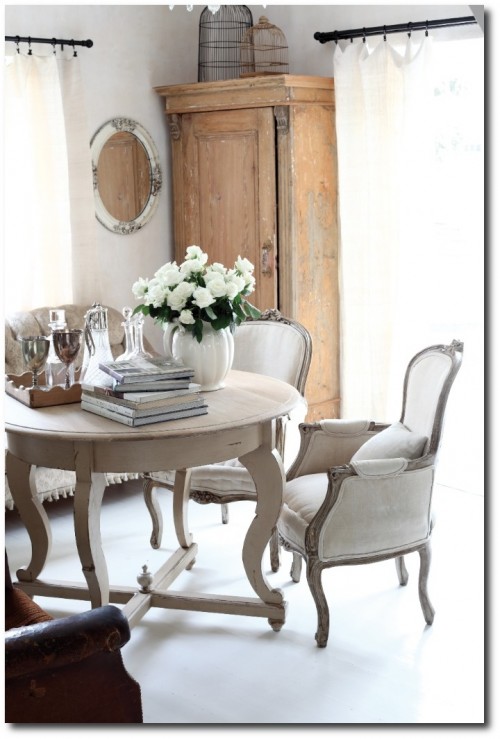 Nelia de Wet's Home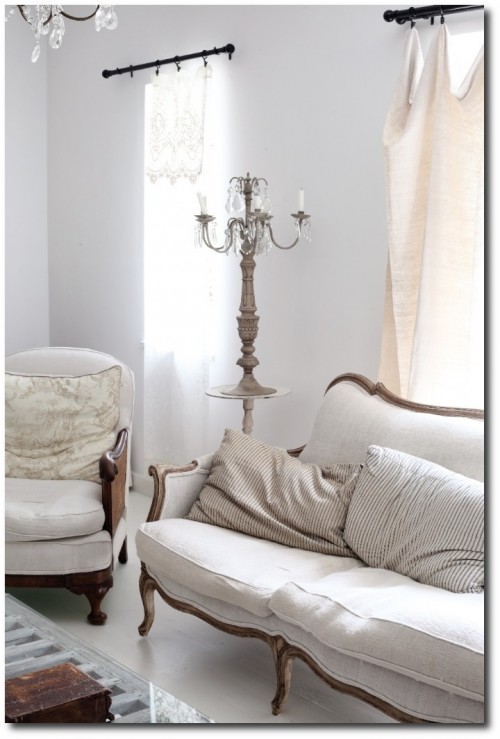 Raw Wood Finishes- Nelia de Wet's Home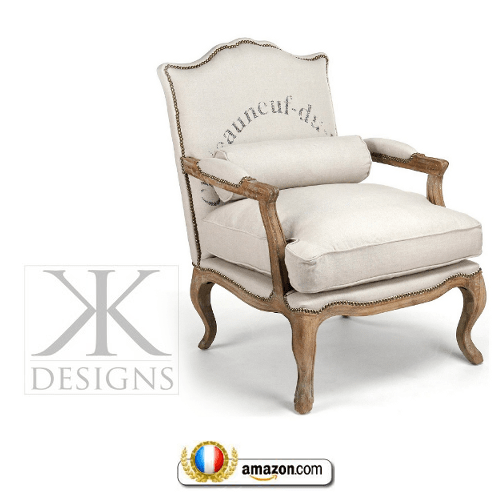 Chateauneuf du Pape' French Country Club Chair $1,788.00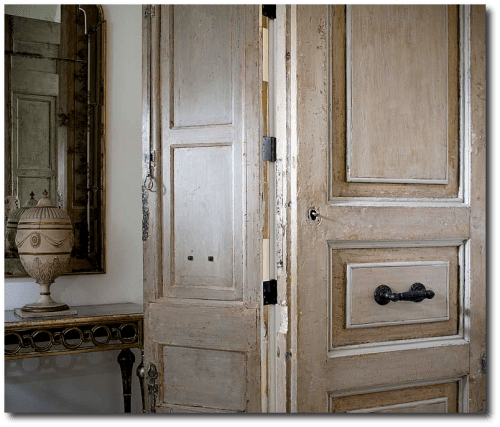 Lynnstone Estate located outside of Jackson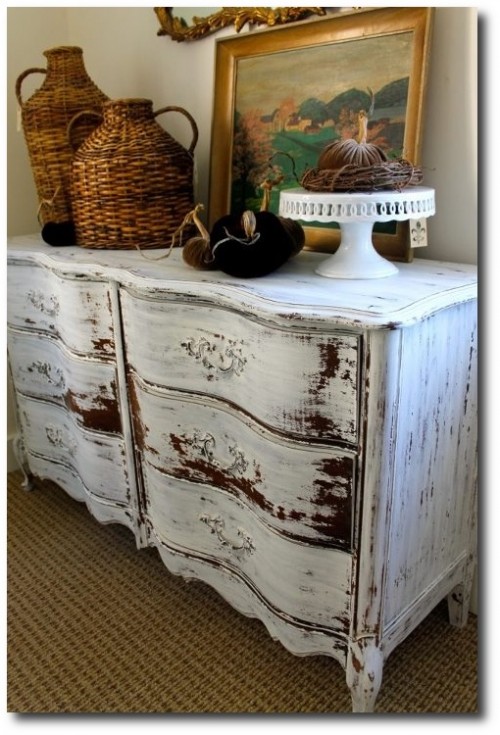 Miss Mustard Seed Milk Paint Ironstone- French Provincial dresser Visit dbohemia.com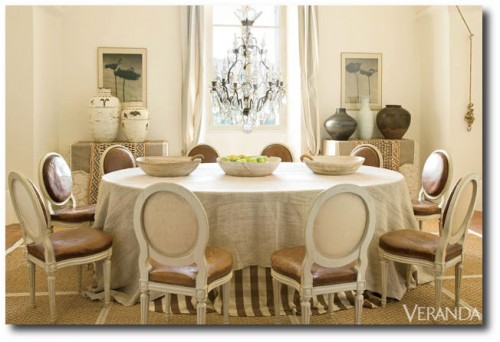 French Provence Dining – Veranda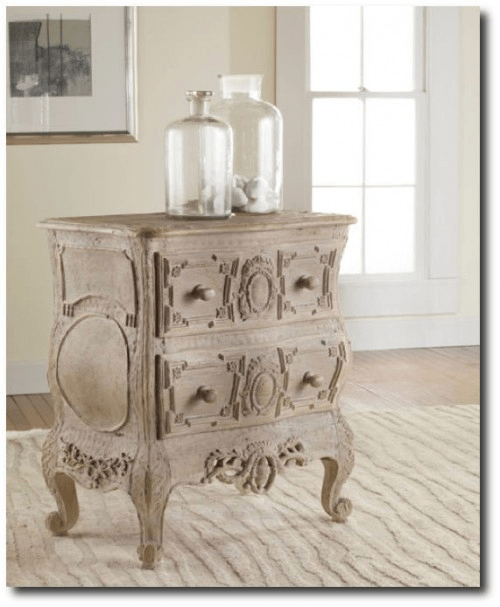 Carved French Bow Nightchest
Cottage Chic Store is one of the largest stocking retailer of Cottage furniture. Here is my top 10 favorite pieces from their furniture selections
1. The Carved French Bow Nightchest is handcrafted from the finest plantation grown mahogany. Craftsmen use state-of-the-art techniques to produce the timeless patina of each finish. All drawers are constructed of solid hardwood and made with traditional dovetail joints.
2. Reproduction Dining Table with a Marble Top- Large Rectangle Marble top Dining Table with Classic Iron Base, seats 6. Measurements: 31.5″D x 82″L x 30″H
3. Reproduction French cafe table in stone white with very sturdy iron base.
Lovely marble table top that has been aged to have a soft vintage finish. Perfect for enjoying morning cafe!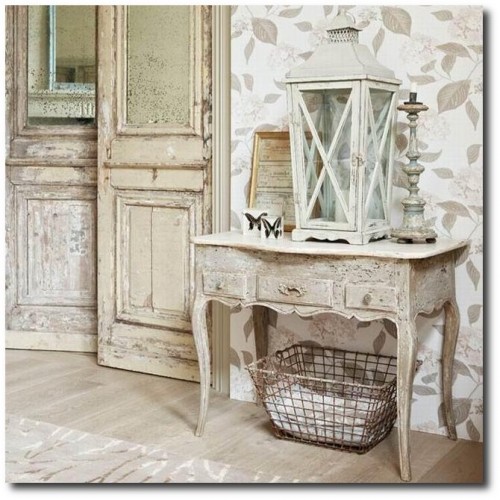 Rustic French Painted Finishes – House To Home Magazine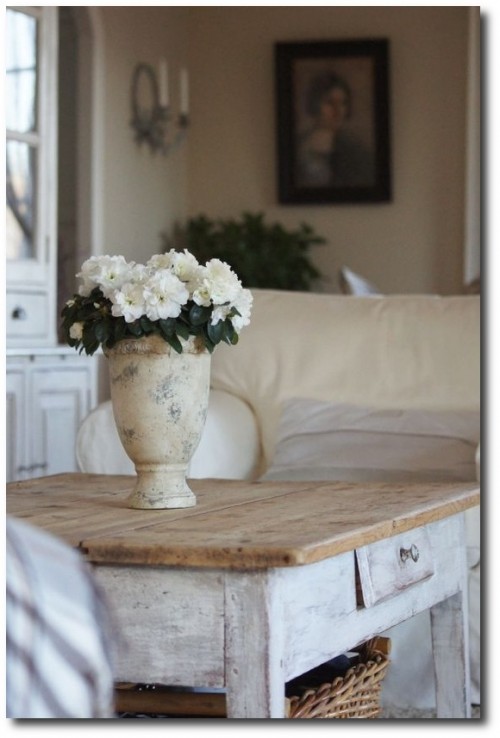 Paint Finishes In White- natalparasonhar.blogspot.com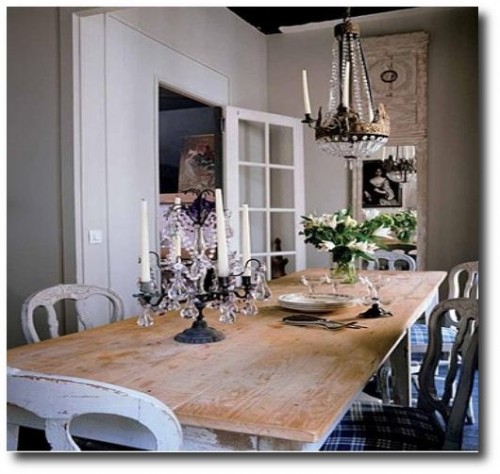 New Paris Interiors by TASCHEN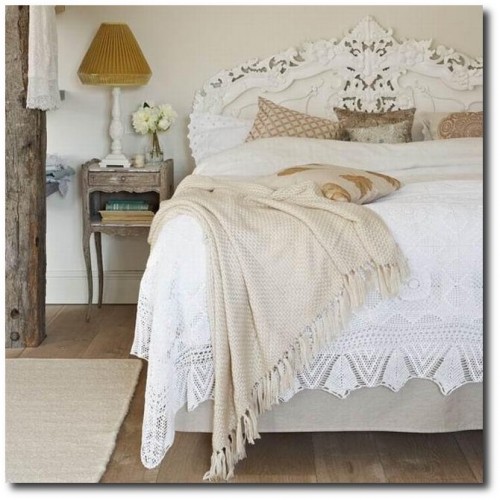 Rustic French Painted Finishes – House To Home Magazine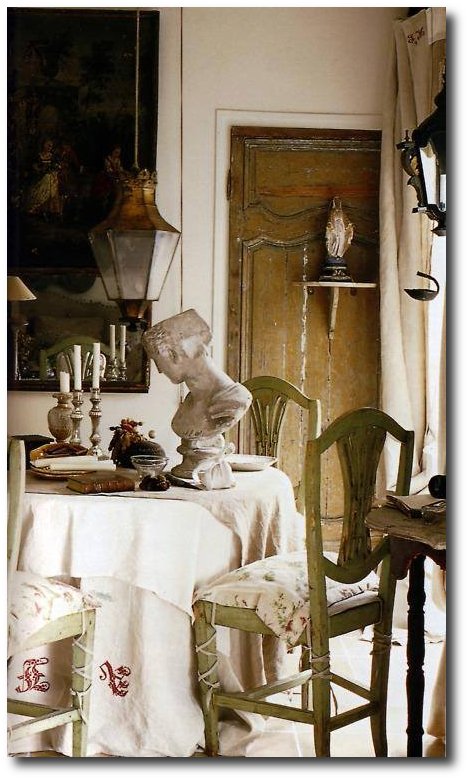 Paint Finishes – Featured On marymakirae.com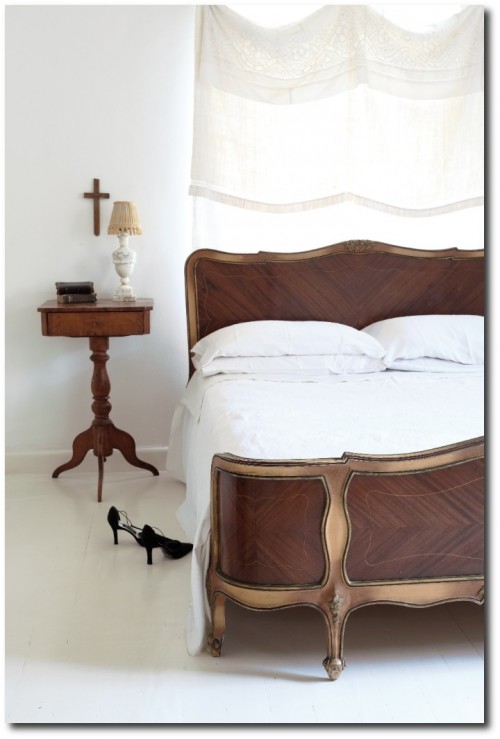 Stained Finishes on French Furniture- Nelia de Wet's Home
Save