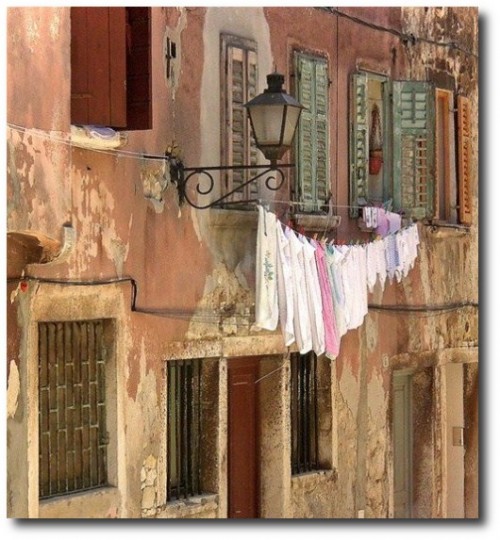 French Provence Decorating Colors Flesh Pink, Burnt Orange, Beige, Washed Green- From Shabby Chic Mania
Today we see many modern day French inspired interiors bathed in grays and beige and natural woods. A huge design trend has gravitated towards Greige, a color combination of both gray and beige. Although, which these calming neutral shades, I truly believe we will see a trend historical colors come about, particularly with those who are passionate about French decorating.
The rustic details found in Provence are found in the rich colors of old world plaster walls, the details of the natural elements such as wood and stone and the distressing that occurs over time found in the French antiques.
Châteauneuf-du-Pape area is typical of the southern France countryside- Picture Credit
Looking through many historical French Provence homes, a wide range of pinks, and oranges hues are found in their exterior buildings. Americans tend not to gravitate towards these colors because they are simply just not found in America's heritage, but the color palette is very common to France. Orange, pink and yellow are common colors found in France.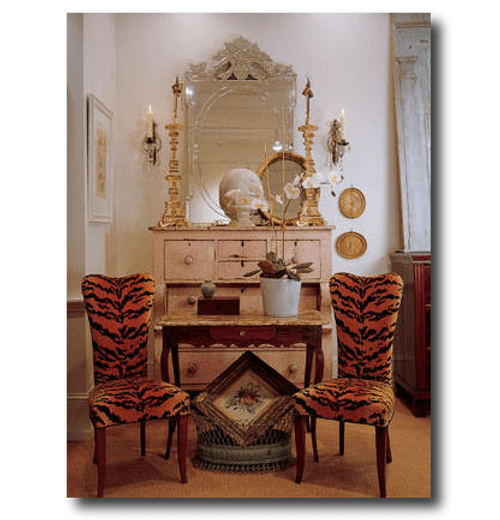 Charles Spada Interiors Seen on The Boxwood Terrace Blog.
As you can see in the picture by Charles Spada, the color of orange with hues of pink really works just perfect with the wall cameos which merge together in the same color family of gold and beige.
Shades of orange, pink and yellow all work hand in hand in the French historical palette. What captured my attention is the Empire Chest.
Empire chests are not normally painted because they often feature exquisite mahogany veneers, which are just as stunning to look at as Burl wood.
Though if you look at the color of the chest, it is a color often found in French Provence decorating that we often don't include in our French decorating in the west. Today, French decorating is so dominated by shades of gray and white.
Though there is such beauty in the shades of orange, beige, blue and dark shades of rusty brown.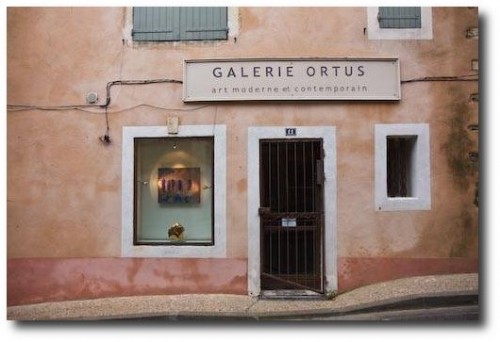 Beautiful Provence Colors In Pinks and Oranges From About.com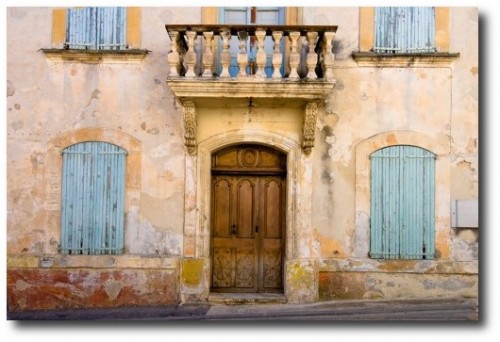 Provence Decorating Colors Using Pinks Oranges, Burnt Orange and Blue From Chic Provence Blog
French Provence Colors From Fuoriborgo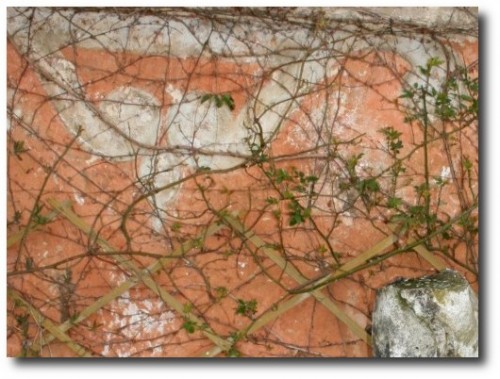 French Provence Colors –Elise Valdorcia & Patina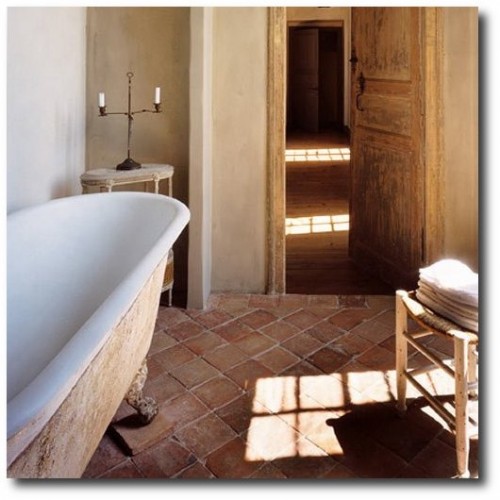 If you are hoping to add more of the warm reds, browns and oranges, consider terracotta tiles, often found to be square in shape.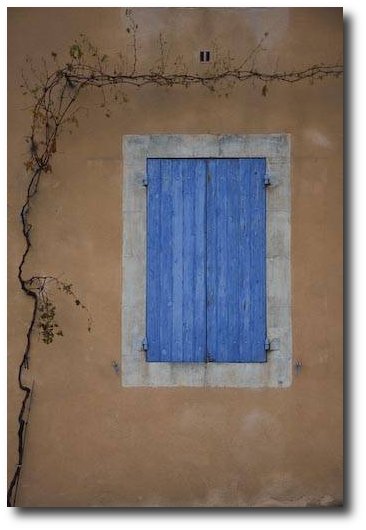 Provence Colors in Oranges Pinks and Reds From About.com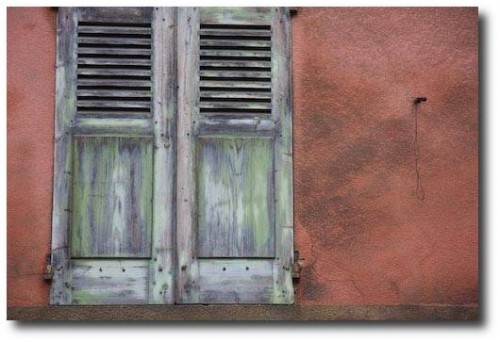 Provence Colors in Oranges Pinks and Reds From About.com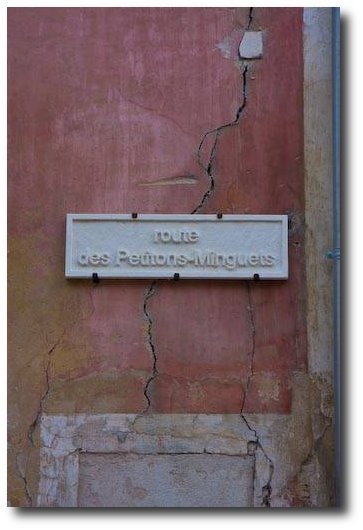 Provence Colors in Oranges Pinks and Reds From About.com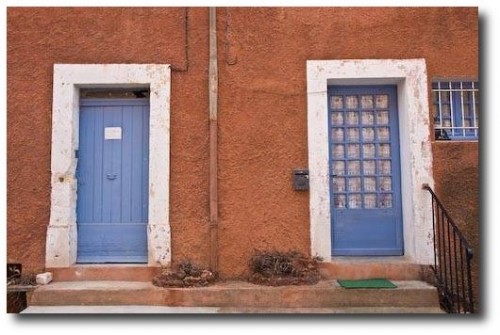 Provence Colors in Oranges Pinks and Reds From About.com
frenchstyleauthority.com-10 Ways To Use Pink Orange and Coral In Your Home

More Inspiration!
frenchstyleauthority.com-How TO Decorate With Purple In French Styled Interiors

More Inspiration!
frenchstyleauthority.com-How To Paint Black Furniture-A Dozen Examples Of Exceptional Black Painted Furniture

More Inspiration!
Save
Save