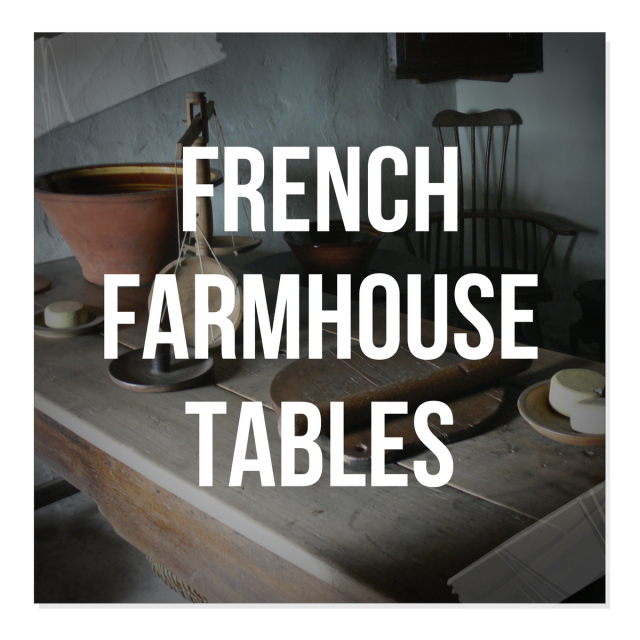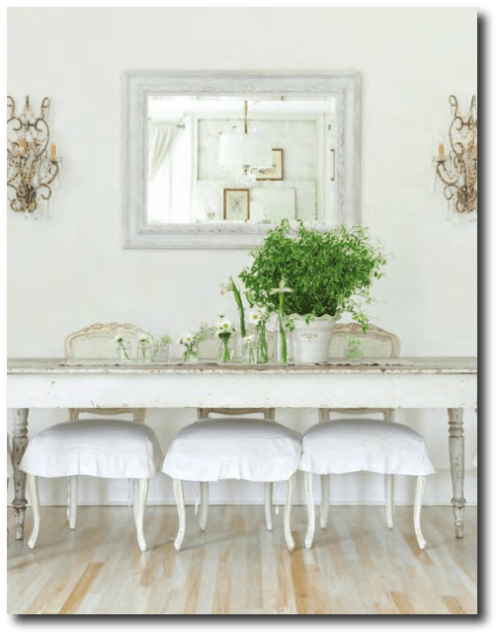 New Orleans Homes & Lifestyles Magazine
Farmhouse tables are a rustic style of furniture, often seen in the countryside of France. The style of the table table is suitable for a simple lifestyle, one where formality is not important, but function is. The dining room table of the past served as the most practical piece of furniture a family would use through out the day. These tables were designed to be long and large. Imagine food preparation, sewing and knitting done on one end of the table, while the children were doing their homework on the other end. In our Facebook group (Swedish & French Decorating), I posted a wonderful raw wood farmhouse table, here, and here to give you a visual on the sheer length of some of these country farmhouse tables.
There's no strict style of what a farmhouse table looks like, but the look is always rustic in nature, large, and often rectangular. The legs of these tables differ from one table to the next. Some leg styles are straight with no design what so ever, and other tables feature turned legs. Most farmhouse tables are made from solid pine and oak wood. The table itself consists of four legs that support the table top. The design of this style of table is not complicated and is often left in it's natural wood state, or can be seen painted. Practicality very much takes precedence over design when it comes to this style of table.
Painted Or Left Raw?
Farmhouse tables are one of the essentials in a rustic countryside home. A large table can be elegant, and dressed up or dressed down depending on the style you are after. A raw solid wood table can really be a centerpiece in a kitchen or dining area, and provide a nice contrast to a painted room.
Often times, the design is seen with the bottom apron and legs painted one color, while the top is left in its natural wood, which can be waxed, or sealed to preserve the wood. This allows the wood to be appreciated, while the painted legs might tie the room together quite nicely.
With a raw table, a layer of paint, which then can be heavily distressed may add to the rustic, shabby nature of the country. If the table is already painted, take the extra time to strip the paint off, leaving the raw wood the ability to soak in the paint. When the paint is dry, take a sander to it, and the finish will turn out spectacular.
Overall, these designs tend to be plain and simple.The design of this beautiful country style table is based around the family lifestyle. The function of this table allows for it to be dinged, gouged, and distressed over years of wear and tear. That's the charm! Today's entertaining takes place in the kitchen, and around the table, so invest in a great table that can last you through the years.
Other great posts featuring dining tables:
– Old World Style At It's Very Best! A Restored 15th Century Tuscan Villa- Primitive Decor Ideas
-How To Antique Your Furniture Yourself- Primitive Decor Ideas
-Primitives: Colonial Decorating Ideas- Primitive Decor Ideas
-Sturbridge Rectangular Dining Set- Primitive Decor Ideas
-The BEST NEW English Inspired Dining Sets-Primitive Decor Ideas
-Primitive Wood Tables- The Swedish Furniture
-Gustavian Oak Weathered Dining Room Tables- The Swedish Furniture
-The Very Best Swedish Wood Outdoor Furniture- The Swedish Furniture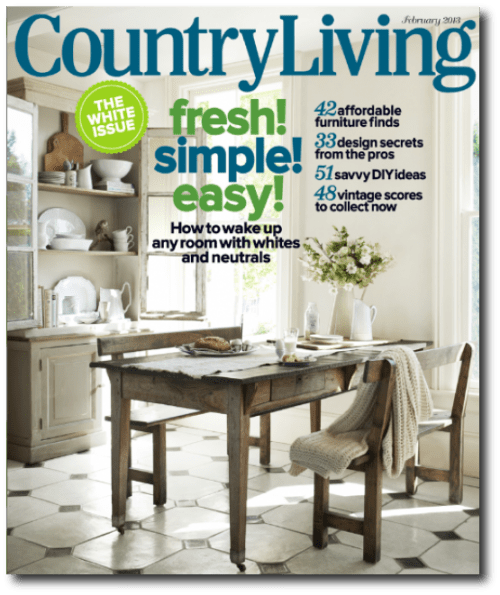 French Farmhouse Table Featured In Country Living Magazine
In this photo: In the breakfast nook, weathered oak benches provide seating at a vintage oak florist's table, topped with zinc. The cast-iron chandelier dates to the 1920s; the distressed pine cabinet, by BoBo, only looks old.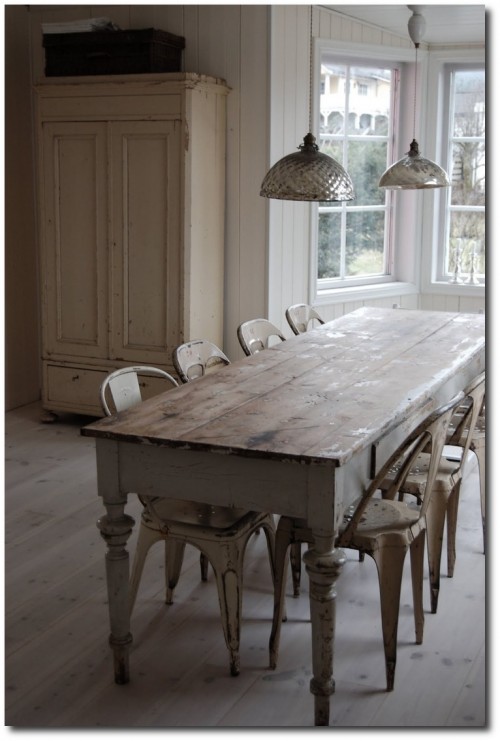 Old World Interior- White Painted Farmhouse Table Seen On www.tumblr.com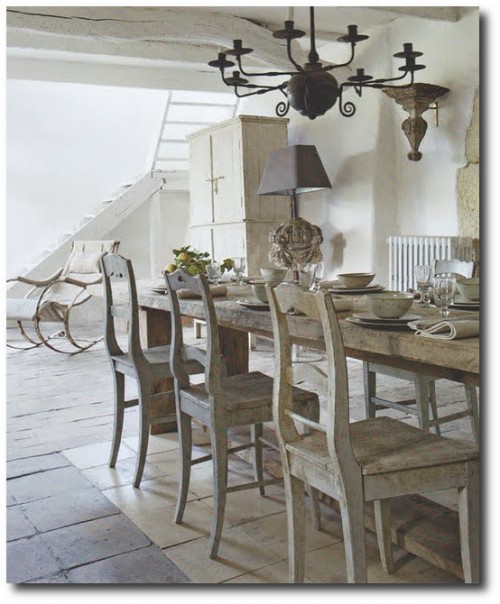 Photo by Nicolas Matheus in Cote Sud- Featured on All Things Paint & Plasters Blog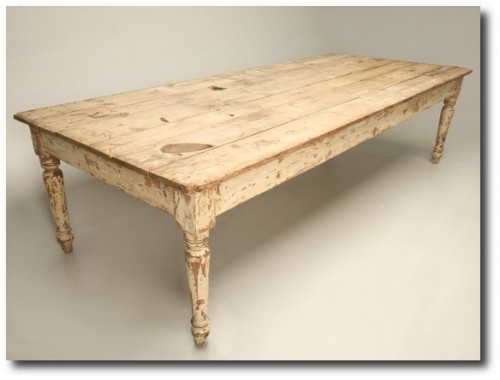 Antique Farmhouse Table –followpics.com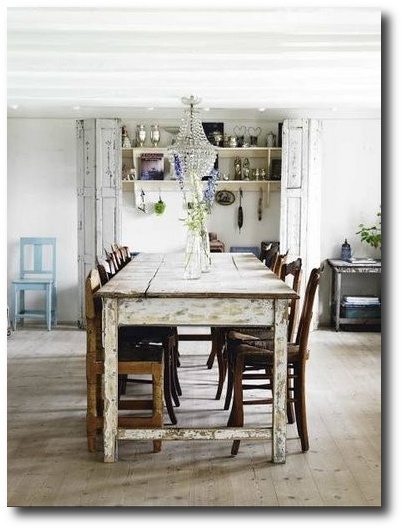 White Distressed Farmhouse Table- Sköna Hem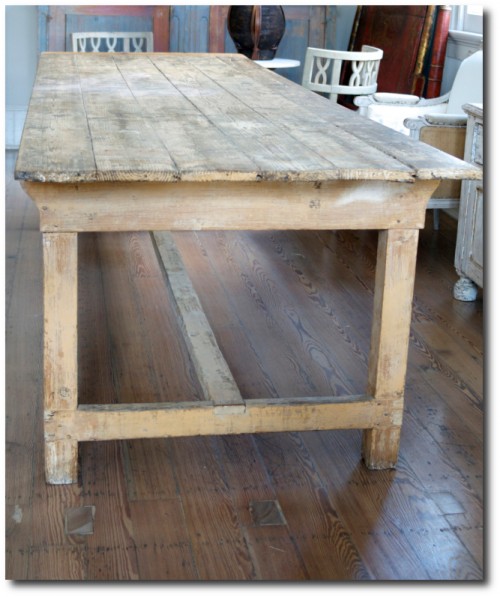 Long French farm stretcher table in ochre paint.
Knitwear Designer- Kathleen Holland's Farmhouse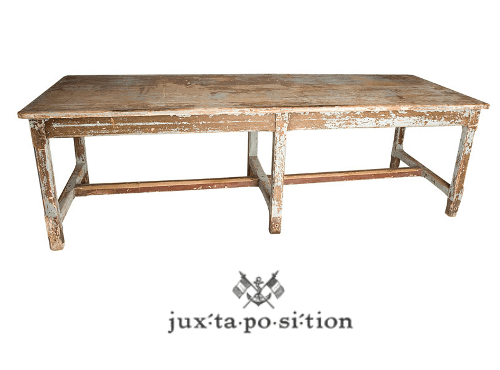 Perfectly Aged French Farmhouse Table $8,500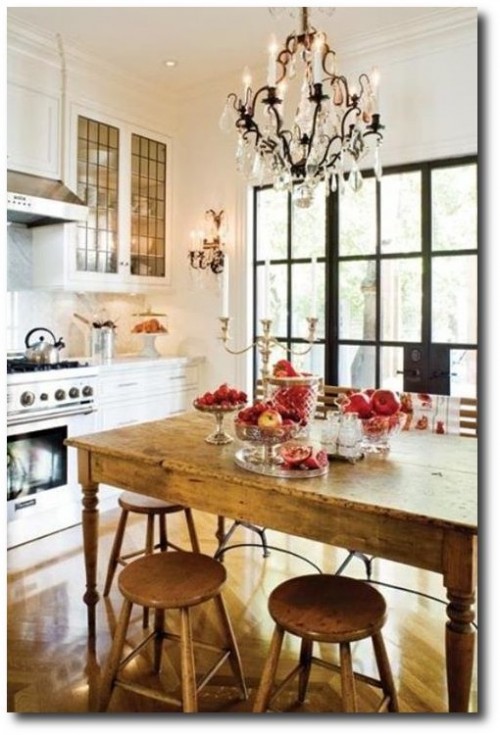 Sharon Mimran's New House From House & Home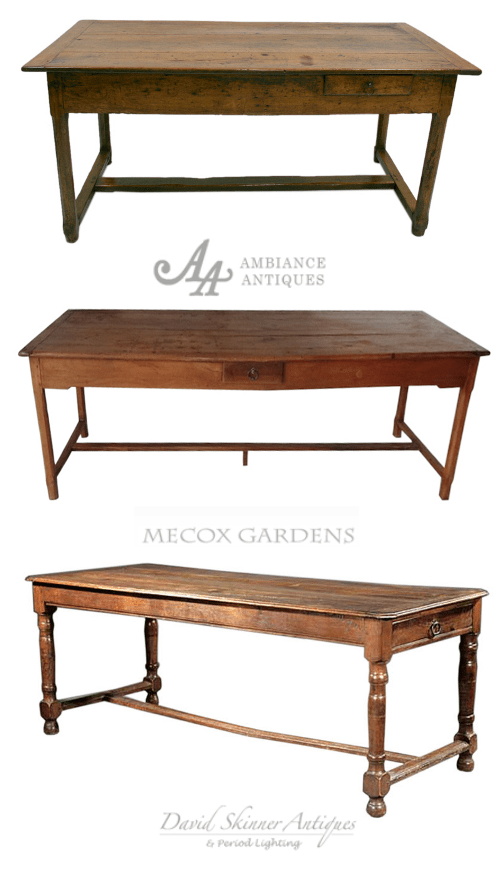 18th Century Farmhouse Table with drawer $3400
Antique French Rustic 8 Plank Pine Farm Table with Two End Drawers and One Single Side Drawer
Long Center Bottom Stretcher Connected with Two End Stretchers
Circa 1900 -Top has Charming Swayed Form Due to Natural Age and Use and Length of Planks
French Provincial Farm Table-A rectangular one drawer farm table exhibiting a molded top, molded skirt and baluster turned legs.$12,800
Rustic French Provence Decorating Ideas From ATELIER DE CAMPAGNE
Find Atelier de Campagne on Facebook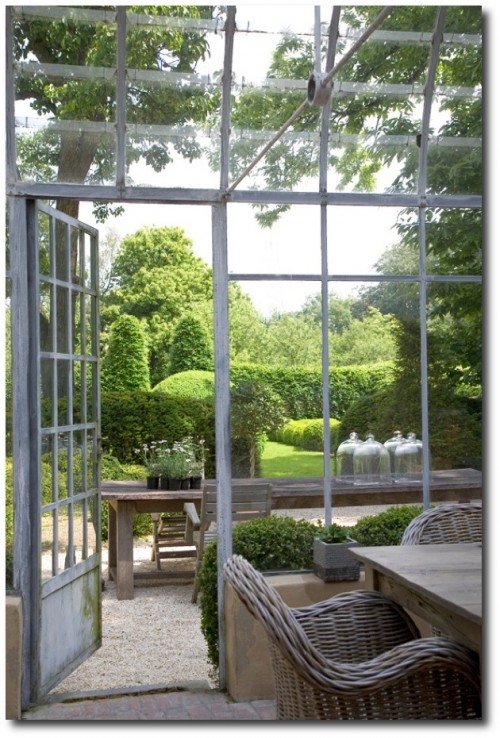 Belgian Photographer Bieke Claessen's Home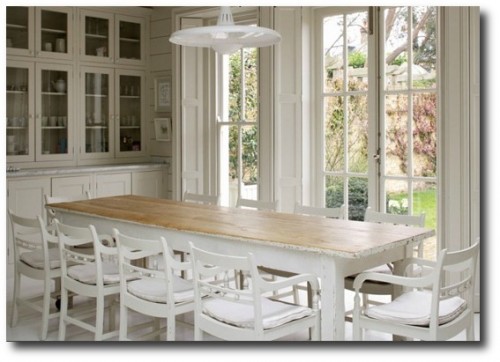 White Farmhouse Table Featured in Annabel's House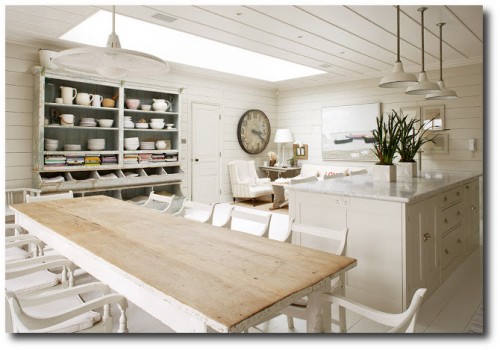 White Farmhouse Table Featured in Annabel's House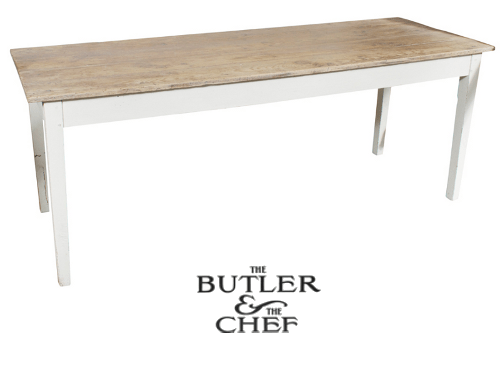 French farm table with unfinished pine wood top & white painted base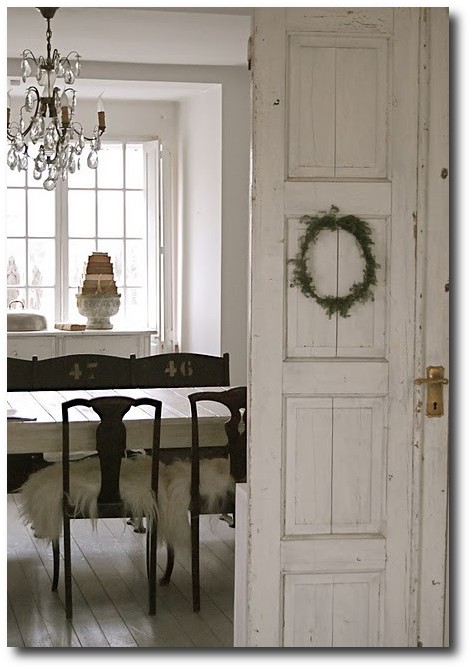 White Country Farmhouse Table In White Seen On pokrytepatyna.blogspot.com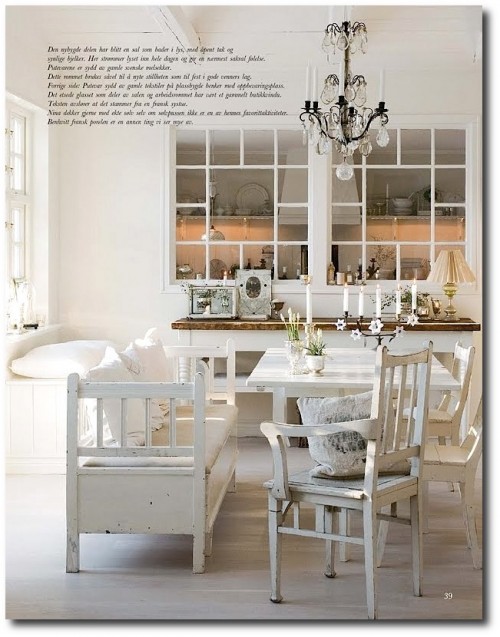 Nina Hartmann Style- Featured on Vintage Paper Design Blog
Buy Nina Hartmann's Books On Amazon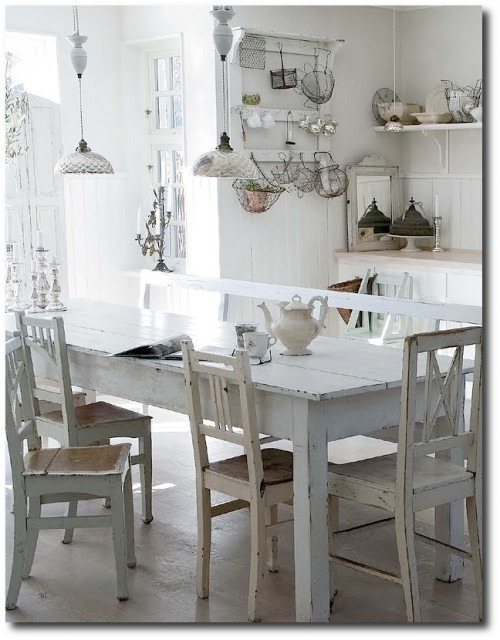 Nina Hartmann Style- Featured on Vintage Paper Design Blog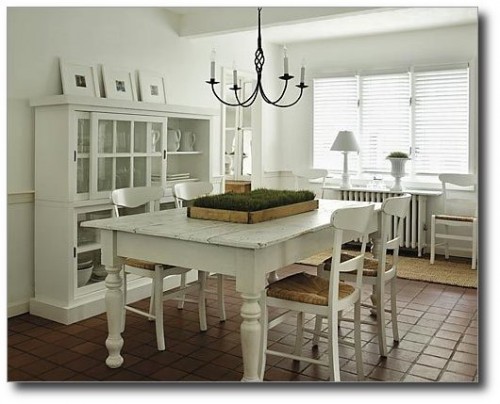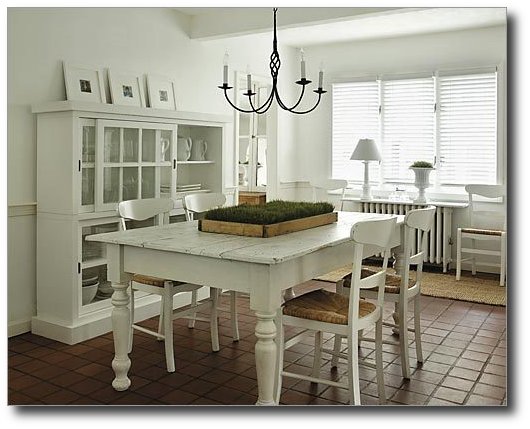 Table From Next Level Design in Ontario Canada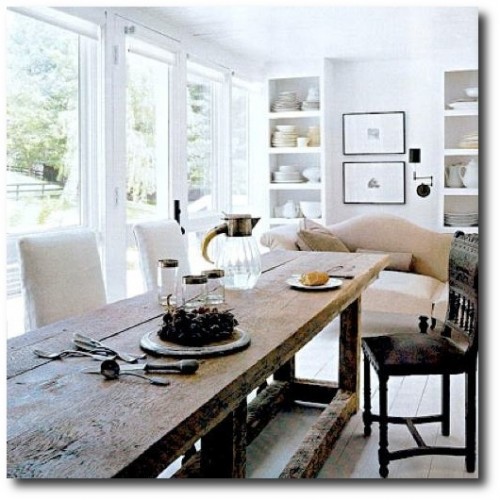 Farmhouse Table – Designer Darryl Carter
See –Darryl Carter's Paint Line For Benjamin Moore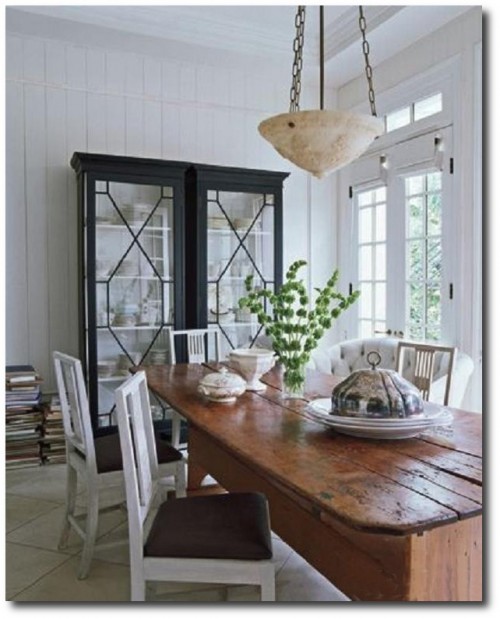 Darryl Carter's DC Townhouse- Seen In Elle Decor Magazine
Vintage Farmhouse Table from Rachel Ashwell Shabby Chic Couture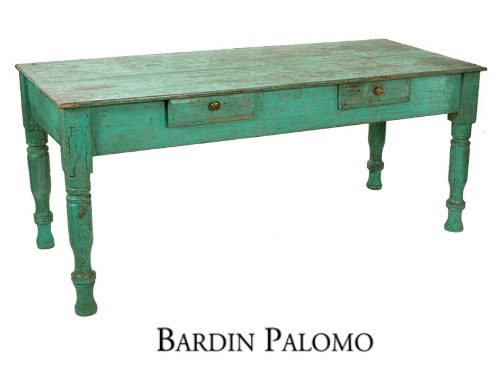 Unique Painted Farmhouse Table $2800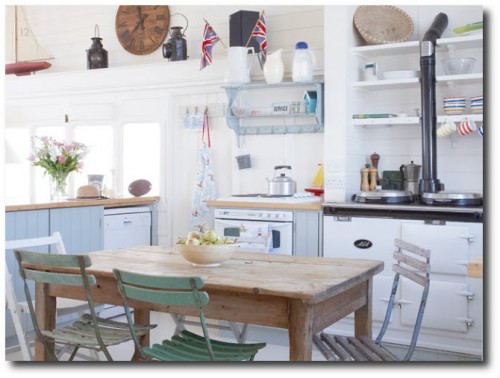 Rustic Kitchen Featured in Campagne Decoration Magazine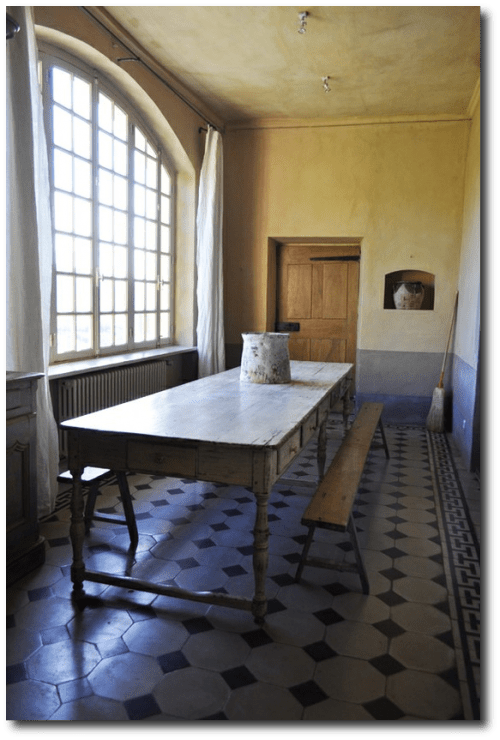 Provençal Kitchen in Bonnieux, France Katyelliott.com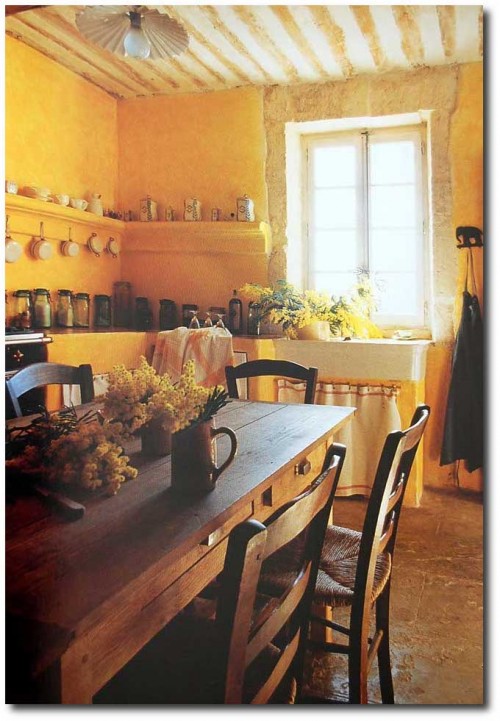 Stunning Old World French Interiors Seen on Aged & Gilded Blog
Provence Style of Living Jerome Coignard – Amazon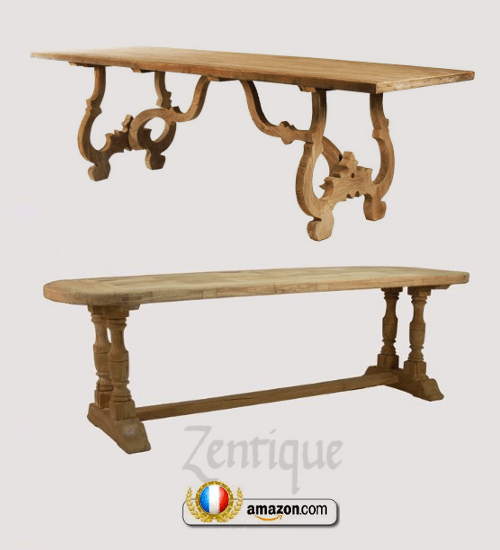 Zentique sells two really fabulous reclaimed tables that would fit into any French Styled Provence or Tuscan home. The Le Havre Dining Table is made from reclaimed elm wood. It measures W98.5 x H30 x D35.5 (inches), and sells for $2,949.00. The Nantes Dining Table is also made from recycled elm wood, and sells for 1,825.28.
Reclaimed wood is been tremendously popular these last 10 years, making many people wonder what the hype is all about. Reclaimed wood is basically wood that has been re-collected and formerly utilized within a different building or structure. Hefty wooden supports out of worn out barns, or warehouses are usually some of the most widely used reclaimed wood around. These enormous pieces of wood are then machined down directly into manageable planks. Wood flooring, walls, and barn siding can be used as reclaimed wood. Wood ages incredibly well. In fact, over time wood can develop impressive patterns, and brilliant colors that you simply cannot find in newly cut wood. The beauty of this aging process has made reclaimed furniture gain such tremendous popularity.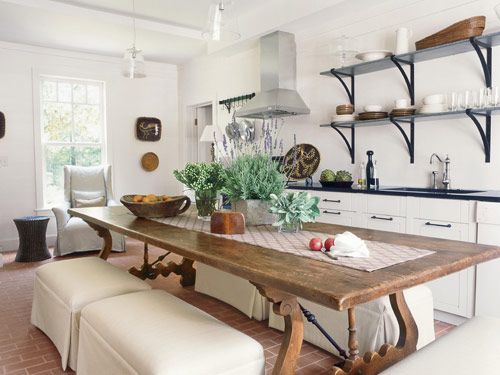 This lovely rustic Styled Dining Table was found on Greige Design Blog
Another lovely kitchen which features a 19th-century Belgian oak table and are paired with a set of outdoor benches. This picture was originally featured in Elle Decor, and the article was nicely interpreted at
Coco Cozy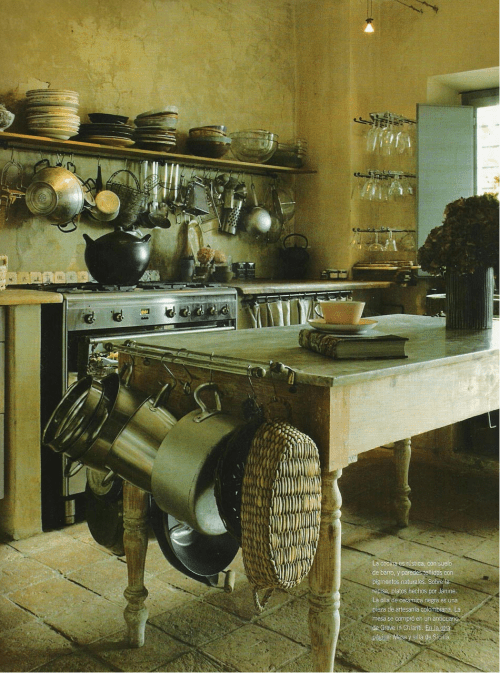 For More Pictures Of This Restored 15th Century Home……..
Save