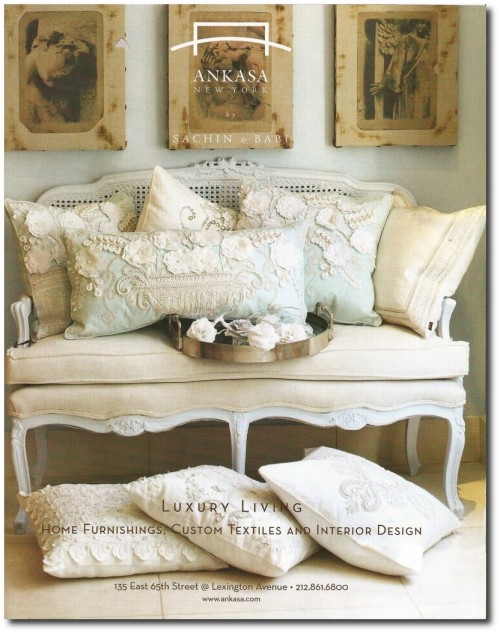 Achieving the authentic feel of a period-styled room is usually accomplished by staging the right period furniture. With authentic or reproduction pieces your room can be transformed to a French cottage or a luxurious French chateau.
Upholstery is usually the easiest ways of creating the mood in the room, and does push the envelope from a decorated room to a professionally designed room.
French sofas are generally something you can find easily since many reproductions were made in the 1960's. There are so many designs, so pick one you absolutely love.
French provincial sofas from the 1960's often featured satin fabrics, and a mix of baroque fabric, which are generally out of date, which means you will have to factor in upholstery costs.
Your fabric alone can make your room signal an antique feel, or formal style, or relaxed family home, so your fabric consideration is very important when you want to make a statement.
When considering fabric, limit your selections to upholstery fabric than curtain fabrics and so forth. Upholstering a chair or a couch alone can be a large job all on its own if you are doing it by yourself, and can be pretty costly, so be sure to pick a fabric that lasts long, and wears slowly over time.
Natural fabrics are the way to go. Velvets, and heavier fabrics will age well with the slight coffee spills over time.
French Settees can be the easiest to upholster because often they have a back and a seat and no complications compared to the modern sofas.
Some of the prettiest settees are found with the cane backs which can be left alone, or sprayed gold, or painted white or cream and antiqued with brown glaze.
A settee is a couch that is a double or triple seater bench with a wooden back and wooden arms. Along with sofas, accent chairs are often underestimated, but can do wonders in creating a well designed room.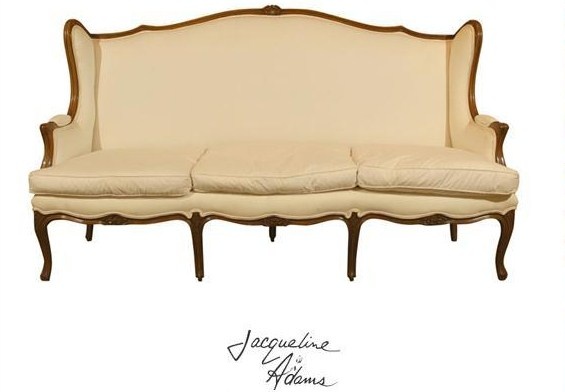 19th Century French Louis XV Style Sofa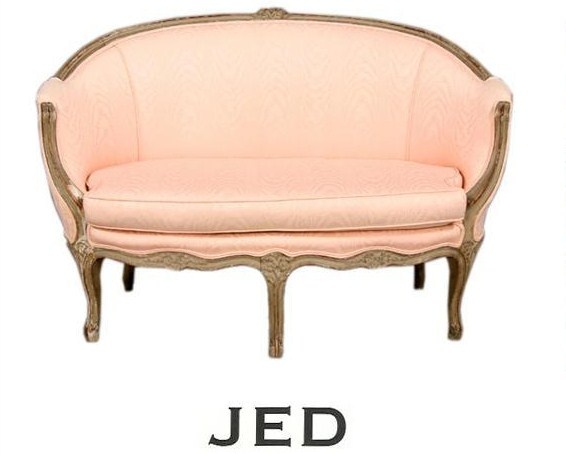 French Settee From JED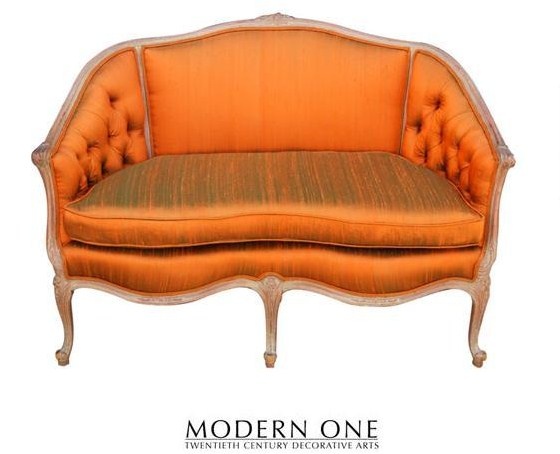 Vivacious French Settee in Burnt Orange Silk