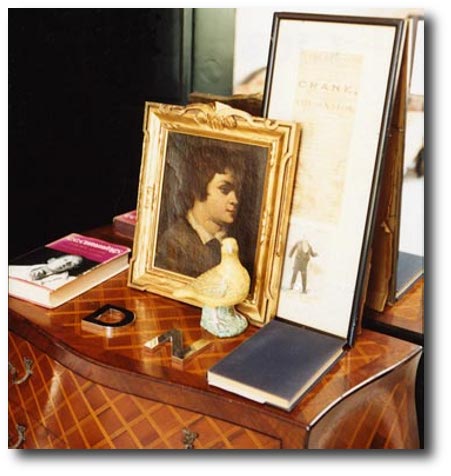 Interior designer Ruthie Sommers designed this one of a kind office for super maga star Drew Barrymore seen in Domino Magazine.  "I'm not a paper pusher," Barrymore says. "My goal is to be creative, which is why my work space is playful and full of images that are thought-provoking and inspire me."
"Drew decorates intuitively. She falls in love with individual pieces—and somehow they always end up working together," says designer Ruthie Sommers.
A linen-covered corkboard serves as a map of the actor-producer-director's mind and inherently collage-y aesthetic.   Drew's office is a mixture of her favorite things she says, and when it is all combined together, it just works!
Questions for Drew Barrymore – How did you connect with Ruthie?
From the first issue of domino. She was on the cover, holding her dog—she looked like a cool chick. I saw what she had done with her own home, and it was the exact same aesthetic I was drawn to, so we met and I realized we really did see eye to eye. That started the renovation process and a wonderful, inspiring friendship.
Ruthie says that all of you could open an interior-design company together.
Fun is always the first order of business. We get so much pleasure from having a vision and then seeing it through. To have something in your mind and then watch it come alive is so thrilling.
Your office incorporates a variety of styles. What's your favorite piece?
I believe you can combine anything. I love my globe, record player and horseshoe, and I'm crazy for my antique gold scissors and my Lucite stepladder that has two bronze deer bookends on it.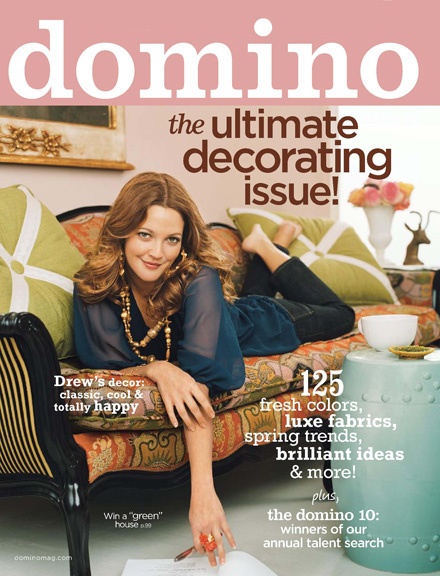 This newly upholstered French Provincial sofa reupholstered in a Clarence House fabric and a faux-croc-covered custom desk walk the line between Euro and bohemian, while open shelving and a Lucite stepladder act as a mini library. "You can never, never, never have too many books," Barrymore says.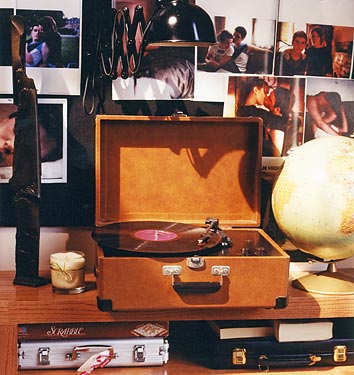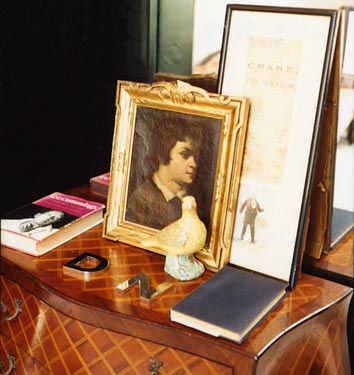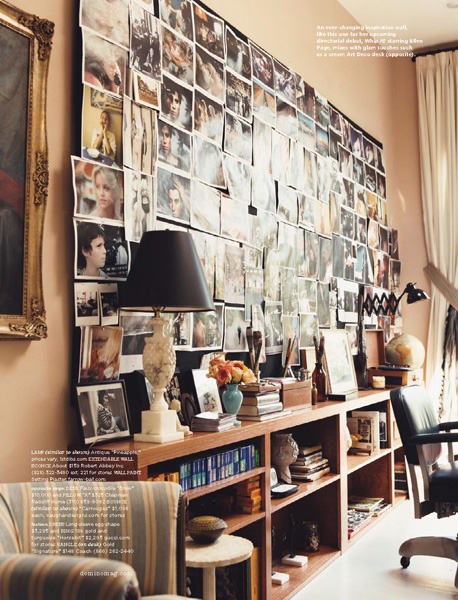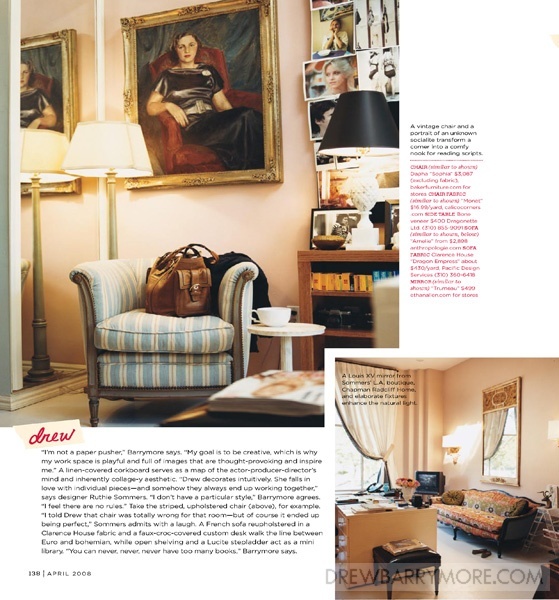 "I told Drew that chair was totally wrong for that room—but of course it ended up being perfect," Designer Ruth Sommers admits with a laugh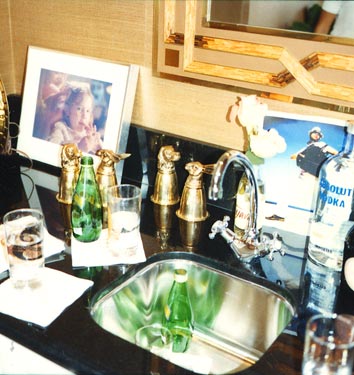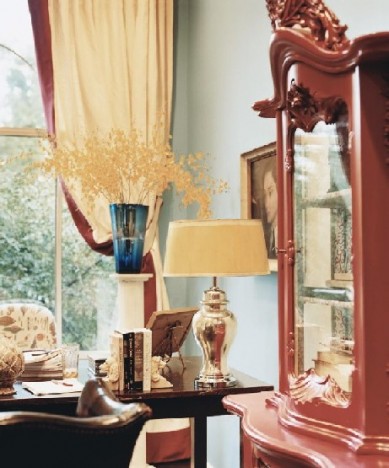 This is a perfect example how French Provincial Furniture can look modern and eye catching with a little bit of color.  The red french cabinet plays off of the blue walls and the yellow florals to create Drew Barrymore's beautiful office look

Chris Miller, vice president of production, also acts as Barrymore's manager and publicist. "We all have crazy 24-hour jobs, so I wanted my space to be sleek and understated but also warm and cozy," he says. Or, as Sommers puts it, "It exudes quiet power." She began with Wilton carpeting, then added a mid-century chrome-accented rosewood desk that was large enough for Miller to spread out the daily influx of scripts, layouts and contracts. Facing the desk is a black velvet couch (not shown), from which Miller watches the news and rough cuts of Flower Films projects. Since his office gets plenty of southern light, it could handle rich chocolate walls. "I draw the curtains in the afternoon, and the room becomes almost incandescent," he says. But his favorite feature is a recess in the L-shaped room that Sommers turned into a bar. "It really is fun," he says. "And on a bad day, that I-could-have-a-whiskey thought is a serious comfort."