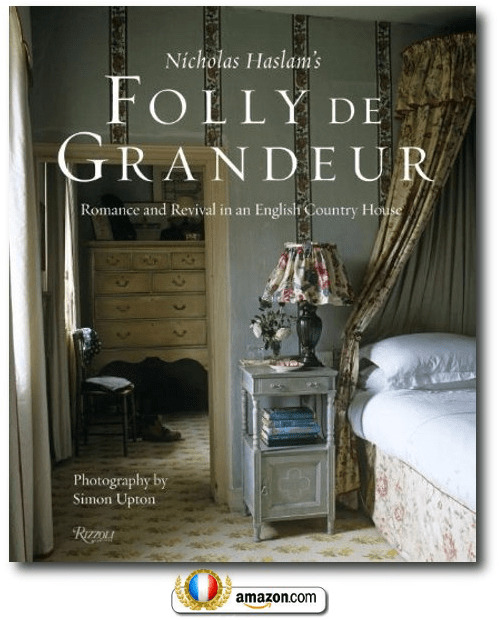 'Nicky Haslam's Folly de Grandeur: Romance and Revival in an English Country House', is Haslam's newest book on authentic, English country style decorating.
Haslam shows interiors with carefully mismatched antique and vintage furniture, with color palettes of warm welcoming tones. From vignettes, to getting the most bang from your hallway, Haslam gives away a wealth of visual interest to the reader. Learn how to incorporate art, accessories and furniture for a home which is comfortable, yet strikingly beautiful.
Haslam shows off his own 1720 house in Folly de Grandeur. Floor plans and diagrams illustrate the homes detailed history, as well as the traditional garden, furnishings, and the details of the conservatory. Images of the house through the seasons shows his true love and attention for the home's details. Images of his collecting from flea market finds and treasures from boot sales are captivating. He shows off upholstery, curtains, chair backs, improvised lampshades and slipcovers.
Interesting Links:
– Nicky Haslam -British Interior Designer's Website
-Nicky Haslam's Country House – WSJ–Nicky Haslam, renowned interior designer and London man-about-town, calls a 16th-century royal hunting lodge in the English countryside his home away from home—rose chintz sofas, portraits, flourishing garden and all
-NOW AND THEN: Dreamy English Country Cottages by Colefax and Fowler- Decor Arts Now
-1stdibs Introspective – Nicky Haslam- 1st Dibs
-Interview: Nicky Haslam- House & Home Magazine
-Oh, Nicky, You're So Fine, You Blow My Mind, Hey Nicky! The Style Saloniste
>Other Design Books Featuring Nicky Haslam:
–Designers at Home: Personal Reflections on Stylish Living –Personal Reflections on Stylish Living presents the personal living spaces of fifty distinctive design leaders, including Charlotte Moss, Celerie Kemble, Ashley Hicks, Barry Dixon, India Hicks, Vicente Wolf, Martyn Lawrence Bullard, Kevin Sharkey, Suzanne Rheinstein, Rose Tarlow, Jay Jeffers, Michelle Nussbaumer, Jan Showers, Alex Papachristidis, Madeline Stuart, Matthew Patrick Smyth, Colette van den Thillart, Malcolm James Kutner, Ken Fulk, Scot Meacham Wood, Bunny Williams and more. These select dwellings range from chic apartments and luxurious estates, to charming country homes.
–Sheer Opulence (Decor Best-Sellers) by Nicholas Haslam
Reviews:
By L. M. Keefer
You will savor every word and image in this book as Nicky Haslam takes you on a remarkably personal tour of his folly of an English home which he describes as "quite simply the prettiest small house in the world." Formerly the home of renowned designer John Fowler, Haslam fell in love with its "fairy-tale facade", as Fowler did shortly after the end of WWII. Haslam describes seeing the folly for the first time: "History does repeat itself. And so it was that, some thirty years later, I turned the last bend in the rough lane through these woods, came to a clearing by a lake, and, turning, saw this rose-pink, brick-gabled folly glinting in the evening sun."
Haslam recounts, "I like to think of him (Fowler) standing in the doorway as his celebrated clients like Debo Devonshire or the Pembrokes drew up to be greeted by his quizzical smile and promise of a nifty Blood Mary. One of his early assistants, Nina Campbell, told me recently that, even before he came to live here, John's nickname was 'Folly' Fowler…."
Situated on the hunting grounds of King Henry VII, the home has a rather magical past before Fowler. It was on these grounds that Catherine of Aragon first set her black Spanish eyes on King Henry's son Arthur, Prince of Wales, to whom she was betrothed. You may sense a certain magic pervading the house, or maybe it's Haslam's unabashed affection for it. In its Tudor beginnings as a refuge from hunting, it was a humble three rooms. Around 1720-40 a fanciful Jacobean facade was affixed to the front, and it was expanded.
Describing his first walk-through after Fowler inhabited it, Haslam allows us to see it through his eyes: "There was no furniture inside the house the first time I saw it…. But in each of the tiny rooms – not one is more than 12 feet wide – the walls were beautiful…. Shabby drapes, some edged in fading hand-painted borders, fell forlornly at dusty windows. Le Grand Meaulnes and Miss Havisham had nothing on this sleeping timeless Wunderkammer. And, strange as it seems now, I knew then that I must retain an echo of this delabre atmosphere; it seemed an essential element of the building's magical being."
You may feel you are in the midst of an E.M. Forster novel as you read this, complete with iridescent photos by Simon Upton, to accompany the descriptions.
Leaving much of the home the way Fowler left it, Haslam brings fresh life and luster to it with his original and fresh style. He says of his style: "It would be hopeless to pretend that my style, at home, is anything but a hodgepodge of the things I love….And the house's soul doesn't seem to object to the hodgepodge." It seems every room and piece in the home has a story, and Haslam is happy to tell them in his colorful and amusing storytelling style. His storytelling matches his decor: charming, lighthearted, insouciant, droll and sentimental.
You may find yourself raptly reading every word and studying the pages as Haslam chats about the house and its history, walls, soft furnishings, curtains and drapery, and furniture. Then he takes you on a grand tour of the rooms: the old hall, the staircase hall, the library, the dining room, the kitchen, the flower room, the guest rooms and master bedroom and John Fowler's old bedroom, which, surprisingly was one of the smallest bedrooms in the home.
Along the tour, Haslam sprinkles his design admonishments: "Increase the scale of wall coverings in small spaces." And "I never buy anything purely for its monetary value. I like possessions that smile back at me." Then there's: "Edging chintz in a solid color is an essential touch." (This book may make you wonder if it will be the catalyst for reviving the classical appeal of chintz in a major way.)
You will get to stroll outside, too, and view the terrace, the conservatory, the lake and the unique Garden Room. You may feel you have stayed for a pleasant weekend as Halsam's guest.
This is already one of my favorite of the many decor and design books I own. It should become a classic in design libraries. If you like florals, stripes, painted walls and furniture, tole and hurricane lamps, ruffles, chinoiserie, slipcovers, skirted tables, leaded glass, carved mantels, flagstone, portraits, architectural engravings, busts, books, flowers and rooms that look like they have evolved for 30 years – because these did – you should adore this book. If you enjoy English, cottage or European country styles, you should have this book in your library, or on your ottoman to peruse over and over again. Because you will.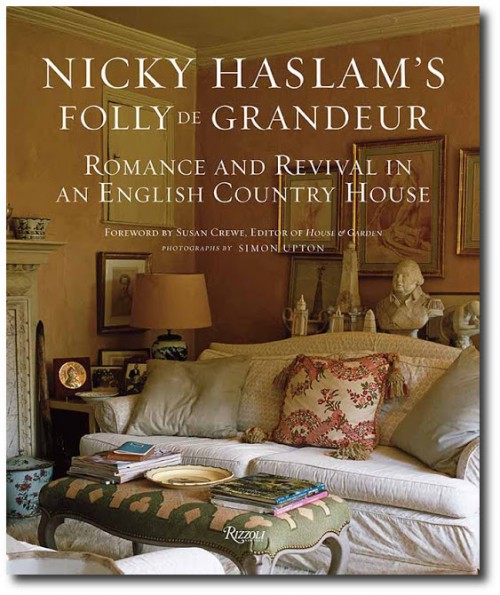 Nicky Haslam- Featured On Kalynor Blog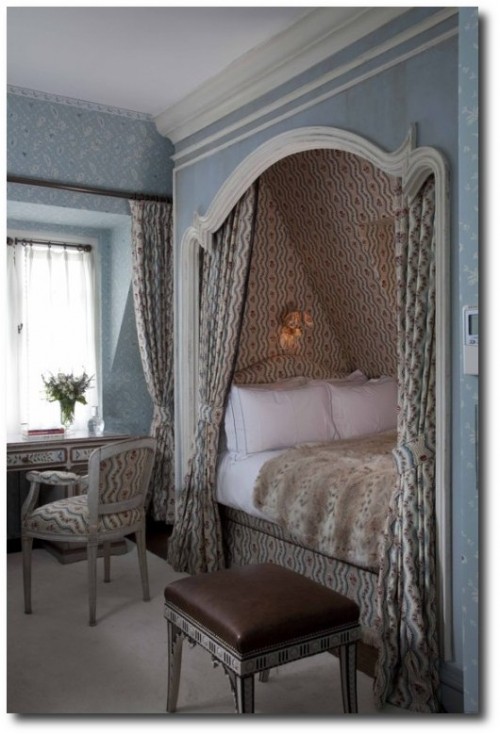 Nicky Haslam- Featured On Kalynor Blog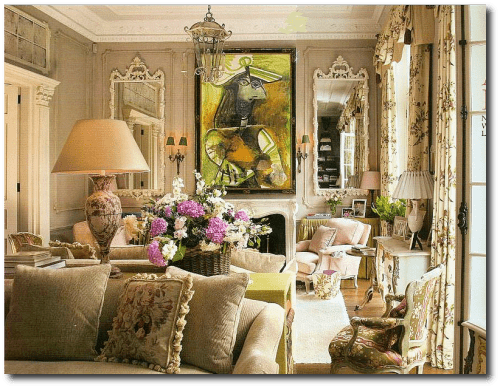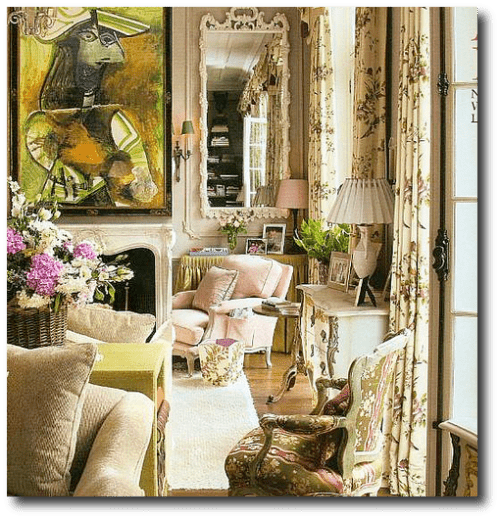 Nicky Haslam Architectural Digest January 2011 Little Augury Blog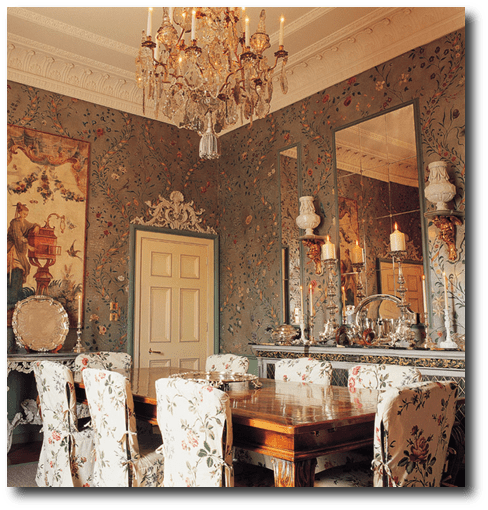 Nicky Haslam Design Featured On Meade Design Group Blog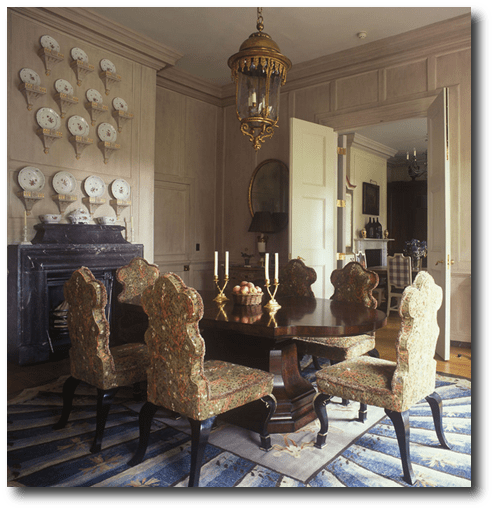 Nicky Haslam Design Featured On Meade Design Group Blog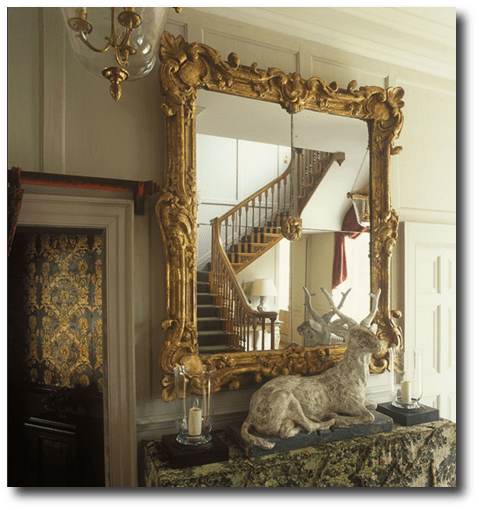 Nicky Haslam Design Featured On Meade Design Group Blog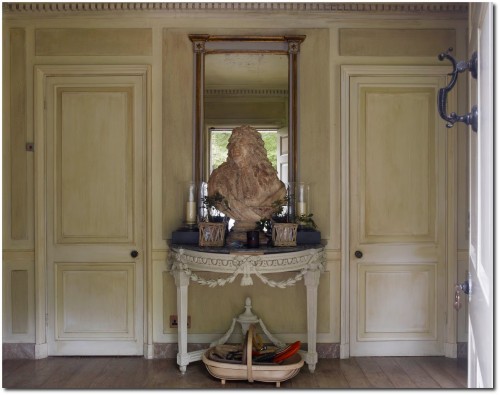 Nicky Haslam – Mrs Blandings Blog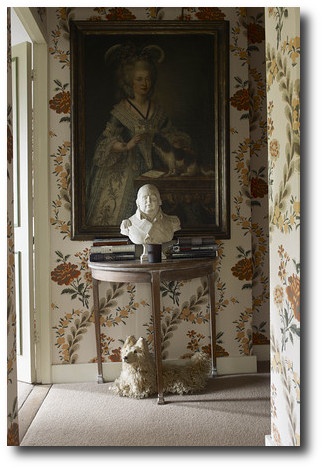 Nicky Haslam's Country House- online.wsj.com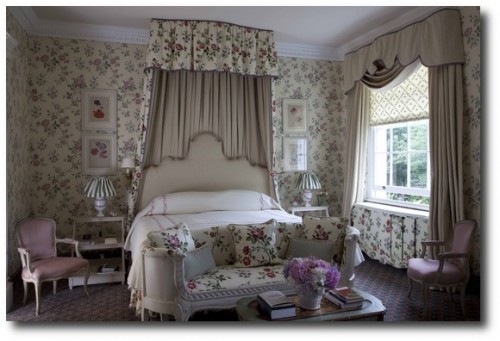 Nicky Haslam Pinterest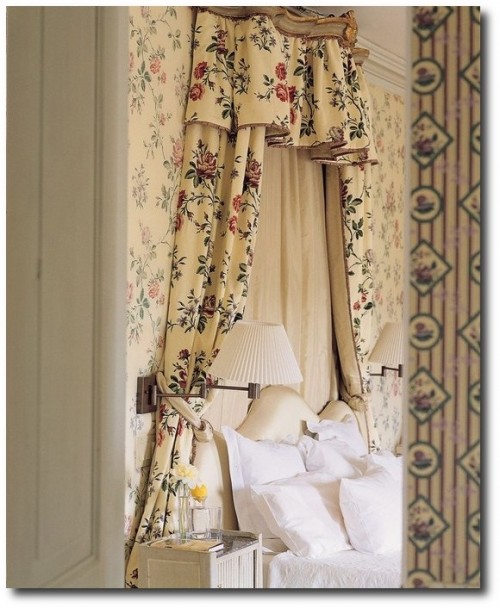 Nicky Haslam – New Orleans- nh-design.co.uk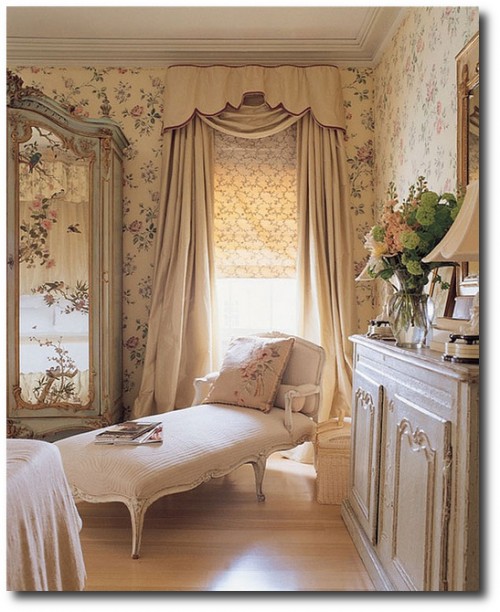 Nicholas Haslam Design –This Is Glamorous Blog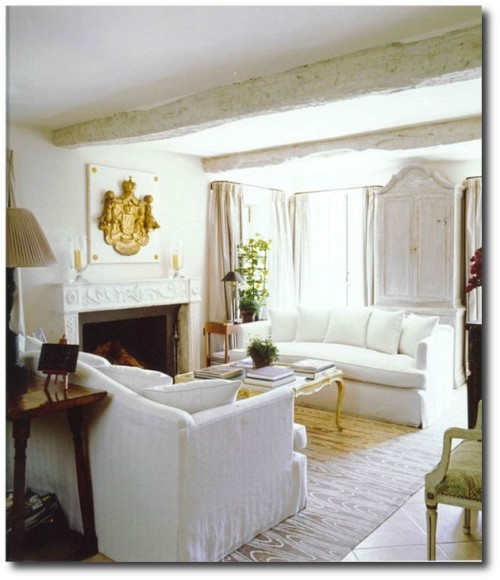 Nicholas Haslam Design –This Is Glamorous Blog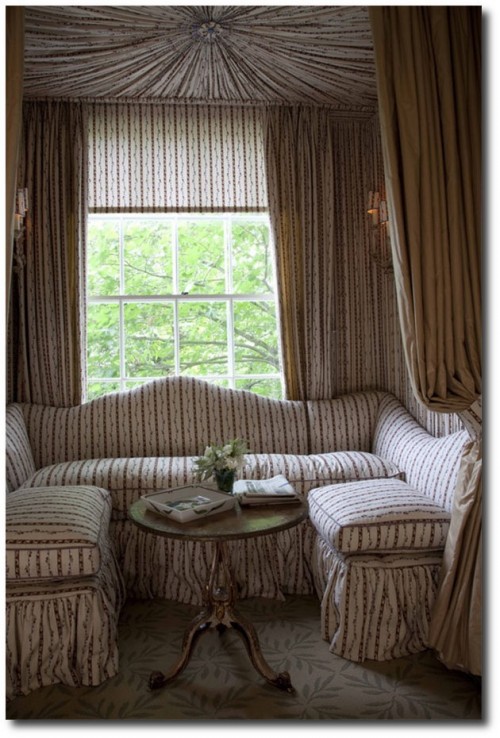 Nicholas Haslam Design –This Is Glamorous Blog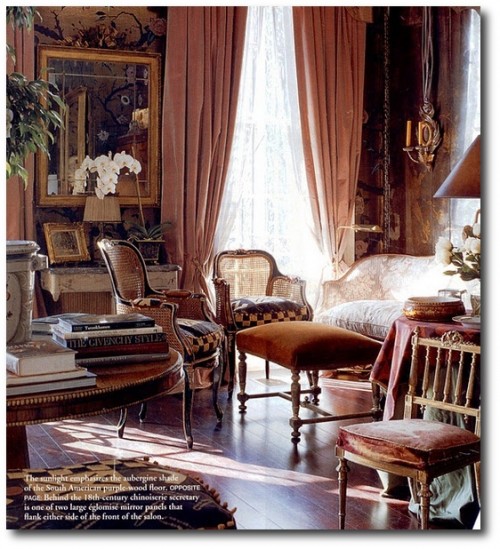 Nicholas Haslam Design- littleaugury.blogspot.com
Save