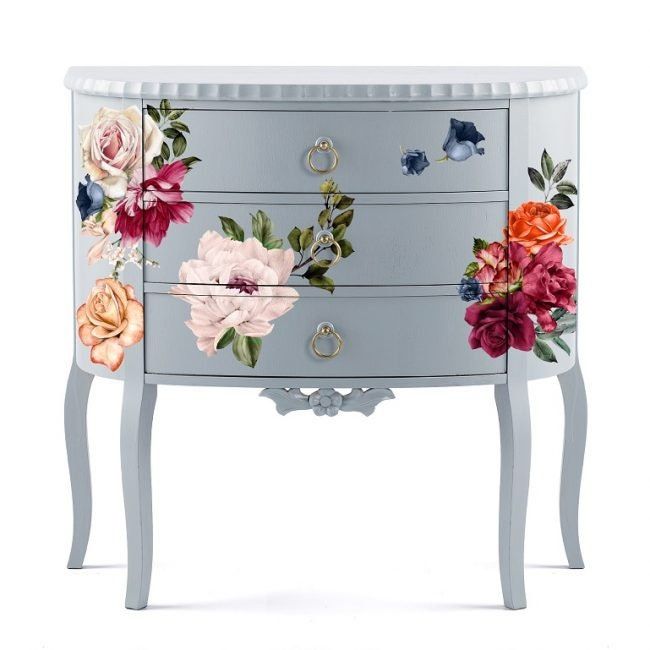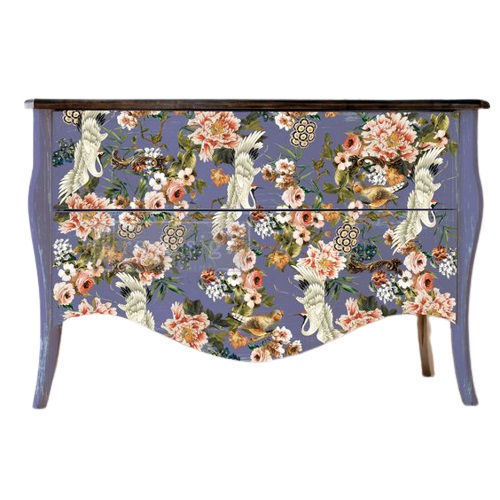 Kriss asks :  What have you found to be the best sealer for rub on transfers?
Angela – Just use a water based top coat. I've use fusion tough coat, GF high performance, varathane Diamond and all are great.
Roz – Polycrylic.
Carla – I just use the spray poly. But I use satin. Not fond of Matte.
Debbie – Dixie Belle clear coat
Peggy – I would have said polycrylic at one time. But now I have a love/ hate relationship with the stuff. I'm planning to try polyvine. My transfer is over a glaze that dries shinier than I expected and I want to get rid of the shine.
Vonda – Tough Coat by Fusion. Also there's a compatibility problem with Gator Hide by Dixie Belle- do not use.
Vonda – I use a damp sponge. Works great! I'm an IOD Retailer so I've done lots of transfers using Tough Coat.
Vonda – I use the inexpensive auto sponges. I ordered these from Amazon.
Kiellie – I like Miss Lillian's Luster line. No issues with it and the transfers
Jordana – I have used Wise Owl varnish or one hour enamel and it was great.
Patrick – Earth Safe Finishes Varnish.
Leslie – I use wise owl furniture salve over transfers.
Stacy – You shouldn't use wax over a transfer. It breaks down the transfer
Cora – I loved how Fusion Stain and Finishing Oil in White looked on this tray. Softened the colors of the transfers, gave the paint a glaze and a tough as nails finish.
Tallie – Polyacrylic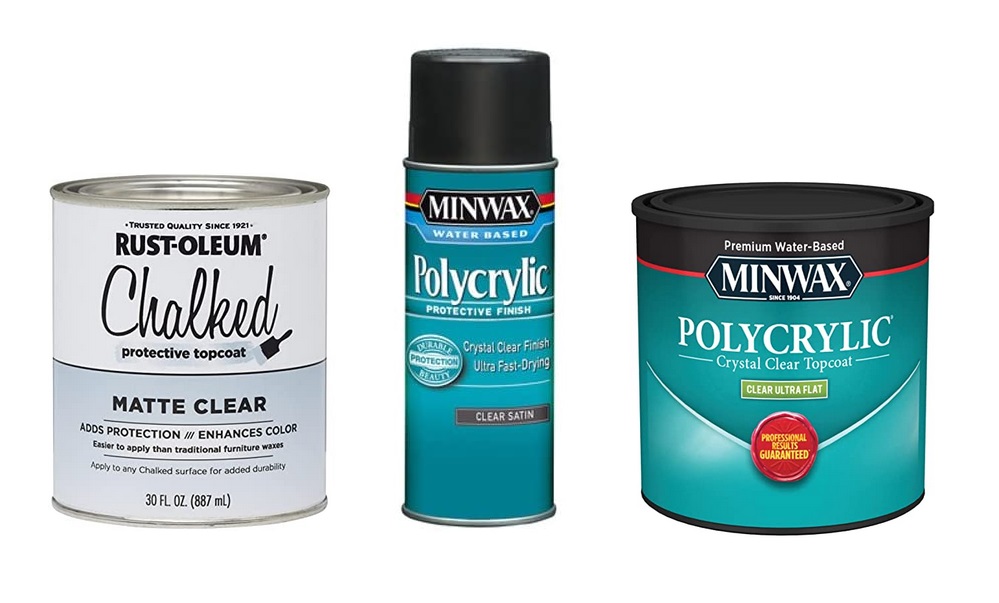 Polycrylic Spray – Amazon
Polycrylic – Ultra Matte
Ultra Matte Top Coat Rust-oleum – Amazon
Dixie Belle Matte Top Coat – Amazon
Foam Detailing Applicator Pad – Amazon

Tough Coat by Fusion – Amazon
Here are some matte finish brands ( below ) I have not tried.  My go-to finish has always been the polycrylic line.  ( The products above in blue ).  The reason for that, is over time I found that my white furniture yellowed with other products.  Additionally, when I would leave glasses of water on my furniture, it was the ONLY line that repelled the water and did not leave a water stain.  Some of the other matte brands did.  Even the matte finishes I used outside left horrible stains.  The polycrylic brand can be used on wood as well.
Here are a couple brands below I have not tried.  I suggest trying them on a few products that can be re-purposed later if they the product ruins the transfer, or wood, yellows or bubbles.
One of the holes I have found in finding a matte product, was the spray application.  I like a nice and even finish, and spray is what gives me that look.  I also prefer matte over satin because as you view the furniture on the side, you won't see any lines, creases or wrinkles in your project.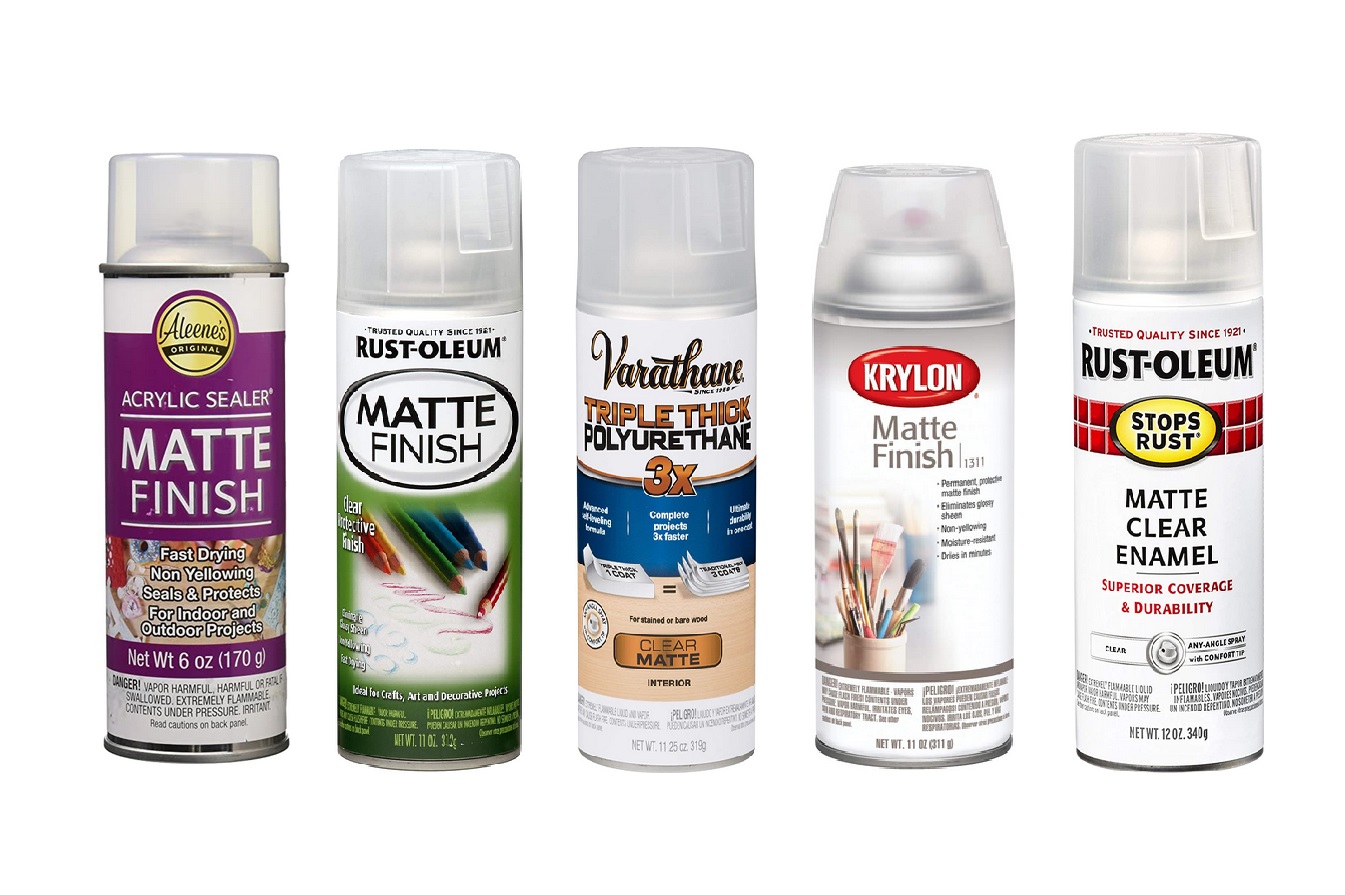 Aleene's Spray Finish – Amazon
Rust-Oleum – Clear – Amazon
Varathane In Matte – Amazon
Krylon In Matte – Amazon
Rust-Oleum In Matte Clear – Amazon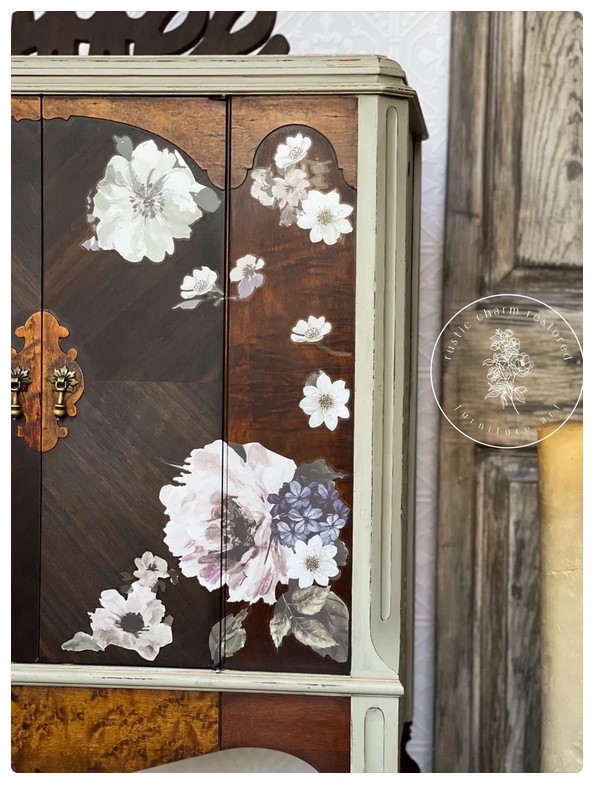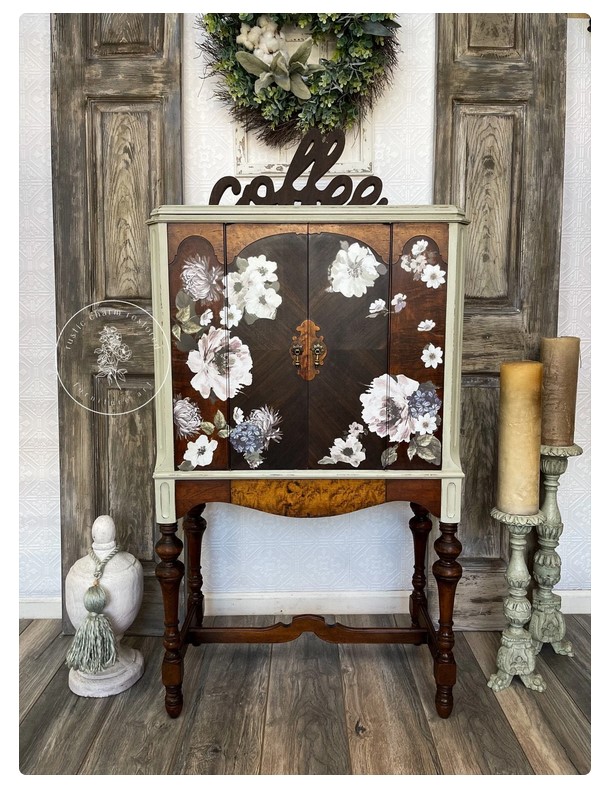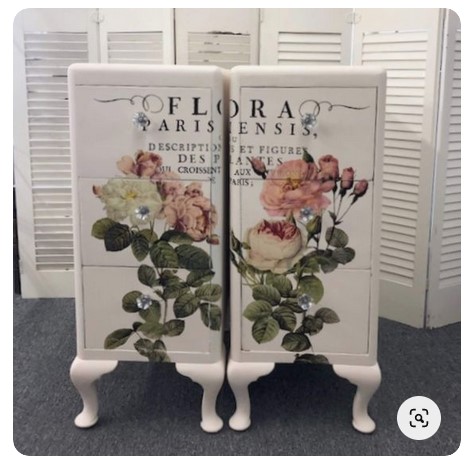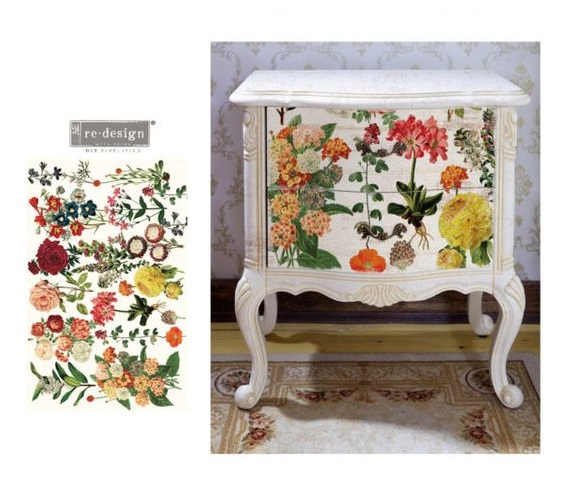 Tissue Paper – beautifullyreimagined.com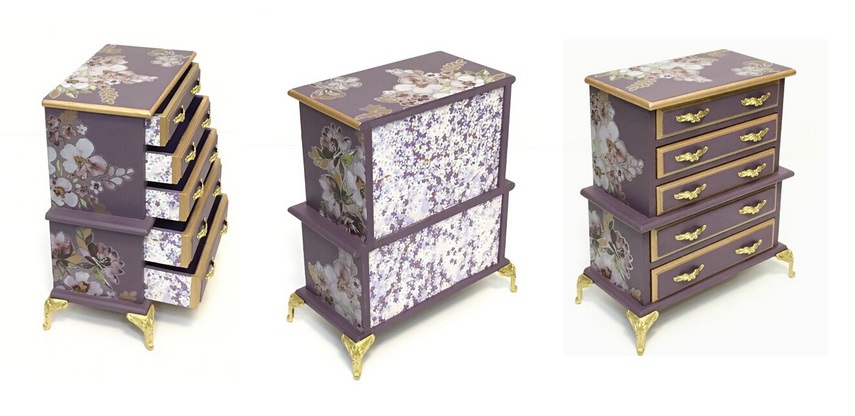 Floral Transfer Jewelry Box – nativasrlf.com