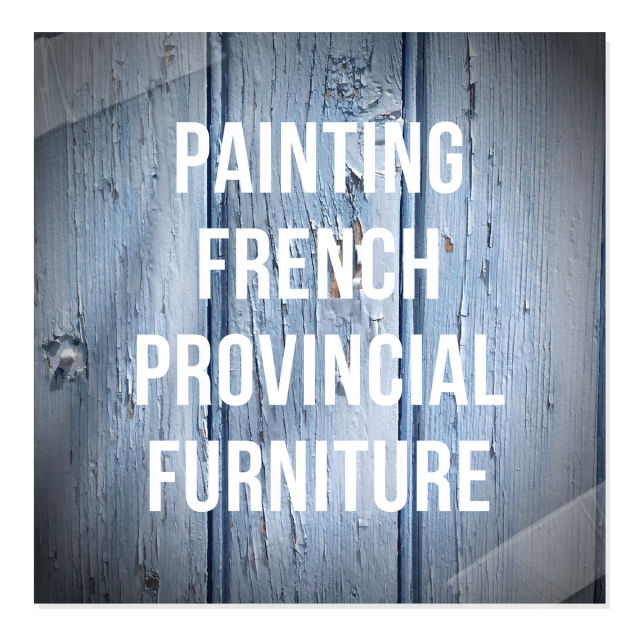 French Provincial Painted Furniture- Thistle by Design Facebook
Not surprisingly to its fans, the French provincial-style furniture has become very popular of late, possibly as a reaction to the aggressively modern style that has dominated previously. Interior designer Bernadette Ferrari says she believes it will continue to be a popular trend as it combines elegance with functionality, according to FerrariInteriors.com.au.
This style of furniture is beautiful to look at without having to change anything at all, but it can become dingy over time, due to its inherent natural appearance. The French are well-known for their proclivity to paint furniture. Most often, this style uses white paint, which provides a fresh new look for outdated furniture, although other colors can be used. Painting is a great way to transform a piece of old furniture into something new with minimal expense.
You can add even more interest to almost any piece by using mouldings, painting details in another color, or adding gilt on the trims, as LilyFieldLife.com suggests.
While you could pay someone to paint your furniture for you, it's a lot more fun to do it yourself. Save your money, and find a contractor to help in other aspects of a total room or home interior makeover.
Enjoy the opportunity to get creative by following these steps (with help from LilyFieldLife.com) toward painting your own French provincial-style furniture.
Cleaning
Before you begin, cover your work area with old white sheets or newspapers. Even the most meticulous painters make mistakes now and again. Next, clean the item you want to paint by wiping it down with a dusting brush or a moist cloth. Remove all of the dust, as painting over dust doesn't mend well. As most French provincial style furniture is made of wood, you shouldn't get it too wet, as this will cause the fibers of the wood to swell.
Unless you want to paint the hardware, removing it will make painting easier.
Sanding
If you find any cracks or holes in the piece while cleaning, use wood filler to fill them, and then sand to a smooth surface. Next, you should sand the piece all over very lightly. Be gentle, and remember– this type of furniture can be quite delicate. If it's in generally good condition, you don't need to completely remove the old finish. Rough it up just slightly to give the paint something to adhere to, and sand in the direction of the wood grain in order to avoid any noticeable swirl marks.
As many pieces of French provincial furniture have melamine tops, you can also sand this with a relatively fine sander, and apply a coat of flat white oil paint. As it is quite durable and has a flat sheen, this acts as a primer, according to Natty By Design.
Priming
You'll need to prime the entire piece. This is especially important with old wooden furniture, as it can bleed through the paint. If this occurs, use two coats of primer and that will usually correct the issue. If you decide to go with a darker color, use a tinted primer.
Painting
Painting the piece can be accomplished using a spray, brush or a roller. A good quality paint brush generally creates the best look. Turn the item upside down, and paint hard-to-reach areas first, keeping an eye out for any drips or runs. These can be corrected by feathering your paint brush across them before they dry. They can be avoided by not putting too much paint on your brush.
You'll need at least two coats of paint. Wait at least one day in-between them, or longer if possible. It needs to dry completely before painting the next coat. If you live in a humid location, it may take longer to dry.
Protection
A top coat should also be applied, especially if you've used acrylic paint. Polyurethane, sealers or furniture wax will work, although oil-based poly or sealer should not be used over white paint, as it will cause it to well.
Finally, you'll need to wait at least three days, and preferably five, before placing any objects on your beautiful and newly painted piece of furniture in order to avoid scuffing.
Guest Post By George Iverson- George manages his own interior design company and website about home building and decorating.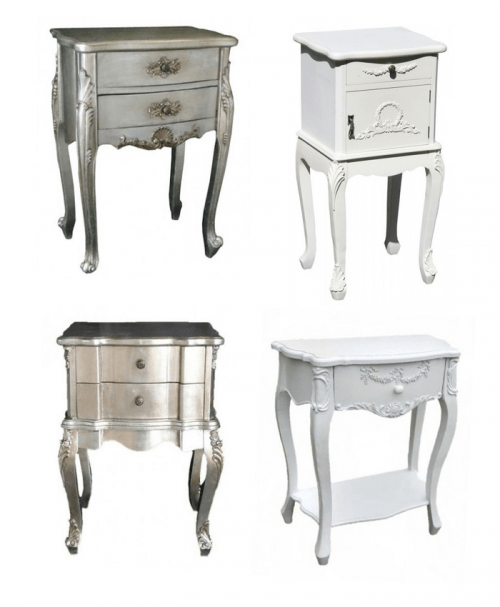 Italian Side Tables – Interiorflair on ebay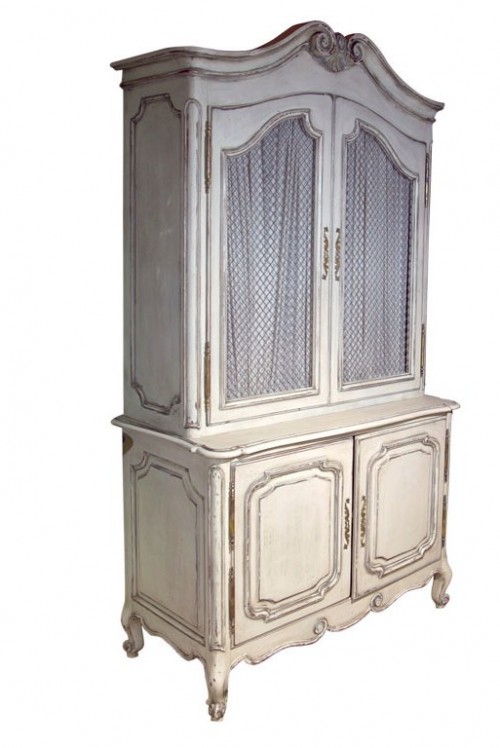 French Painted Cabinet Jansen Greenwich Living
Stoneware Studios produce in Ireland a range of Natural Limewashes and Traditional Paints for historic buildings. We are also the national distributor for the highly acclaimed Earthborn range of paints and decoration products.
Earthborn is a range of eco paints and natural varnishes designed to provide a healthier and environmentally friendly alternative to conventional paints and varnishes. Whether you are looking for VOC free paint, organic paint and varnish, water-based paint, water-based varnish or high performance paints and varnishes, Earthborn Paints has the product you require in its portfolio of natural and eco friendly paints and varnishes.
Chateau de la Goujeonnerie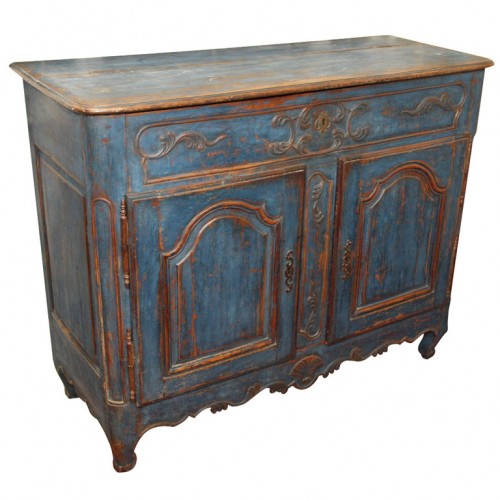 18th Century Painted Louis XV Buffet Petricia Thompson Antiques
Distressed Blue Painted French Blue Cabinet With Chicken Wire
Cream Painted Armoire- Unknown Credit
Art dealer Guy Morrison and Penny Morrison Wales Home.
Painted Hutch Featured in French Country Living by Caroline Clifton-Mogg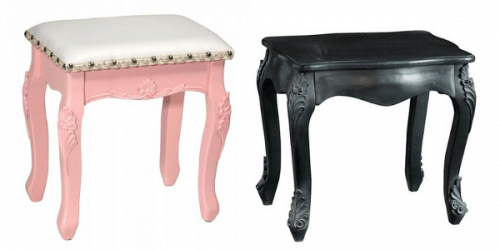 Italian / French Side Table – Interiorflair on ebay
White Painted Furniture tolix chairs, Swedish Wood Country Chair
Furniture restoration expert Carolyn Pickell has refurbished most of the furniture in her store Side Furniture on San Pablo Avenue including; the french chair with vintage upholstery that she painted pink, Photo: Kat Wade Read more
Romance With Flowers- See This Whole Store Here.
Pink Farmtable- Faded Plains Blog
Worcestershire Barn Conversion- House To Home Magazine
Borrow this beautiful color for your provence furniture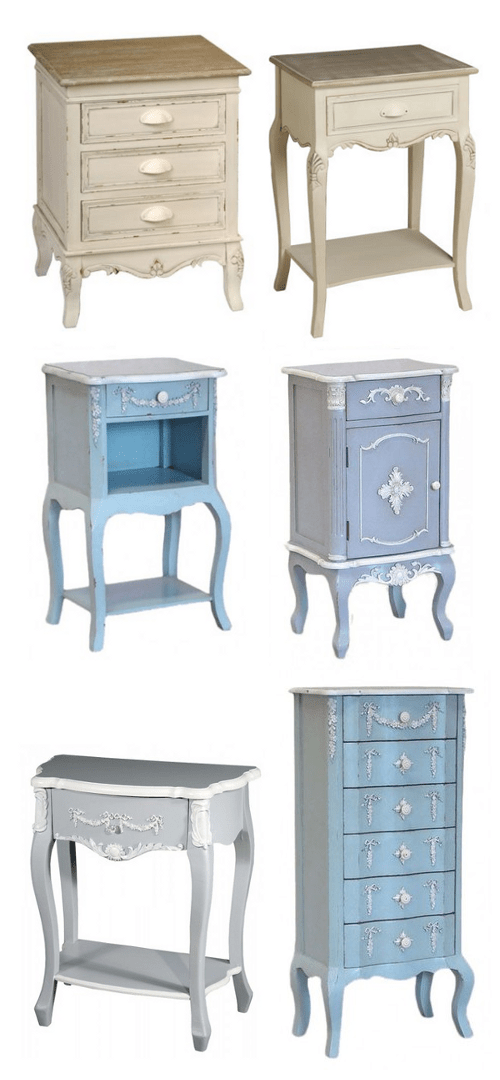 Italian Side Tables – Interiorflair on ebay
All Dolled Up – Reclaimed Furniture By Hand
All Dolled Up – Reclaimed Furniture By Hand
All Dolled Up – Reclaimed Furniture By Hand
JoAnn Barwick's Blue and White Home Florida- Freshome
JoAnn Barwick's Blue and White Home Florida- Freshome
JoAnn Barwick's Blue and White Swedish Home Florida- Freshome
French Furniture – Interiorflair on ebay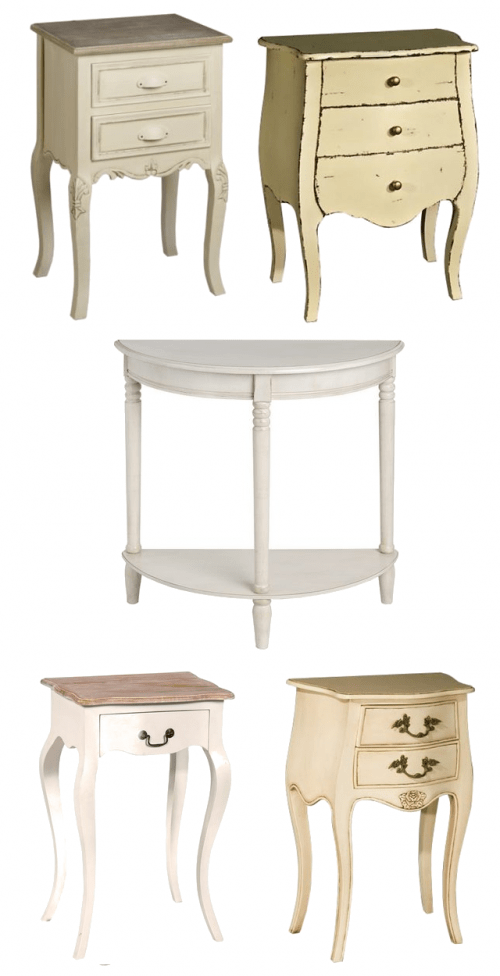 French & Italian Side Tables – Interiorflair on ebay
Save