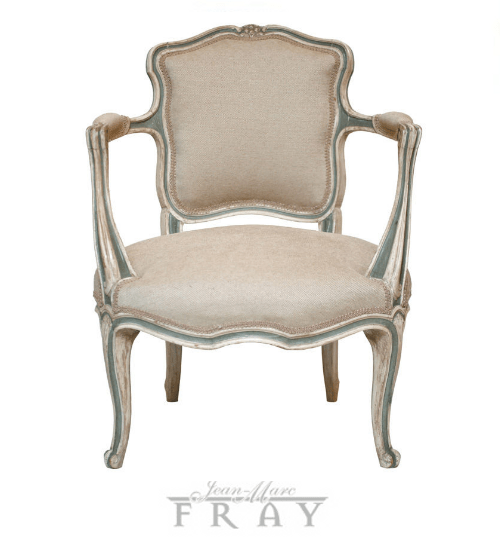 Louis XV Hand Painted Fruitwood Armchair early 1900's Petite Louis XV style hand painted armchair, newly reupholstered in a linen blend. Beautiful hand carved details over entire frame. Beautiful original paint ivory and blue From Jean-Marc Fray French Antiques
Blue can be one of the most calming colors to pick to paint your furniture. A great bonus of picking blue is it works with raw distressed pickled woods, as well as silver very well. Consider the galvanized buckets that you can paint for your outside garden. The colors work seamlessly together.
This door is painted in a classic blue giving this home a very distinct French appearance.
Look how lovely this kitchen looks painted in a blue. The painted appearance looks as though it has been distressed and glazed with brown to give it an antique look.
This vintage French Provincial dresser has been painted in a Robyn's egg blue and brushed with gold.
This French Provincial Dresser was given a more modern look simply by choosing a brighter color blue.
Look how wonderful a muted blue can appear on a piece of furniture. This chair automatically looks antique with this shade of blue.
Here we have a fantastic French Provincial buffet painted in blue, and antiqued with crackling paint.
This piece shows you how great blue can look with white detailing.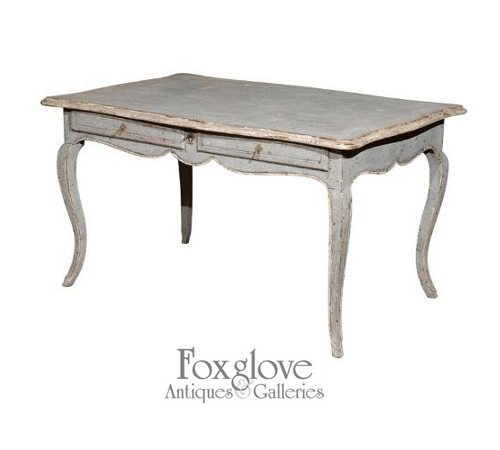 French Louis XV style painted bureau table with two drawers. Foxglove Antiques $4,200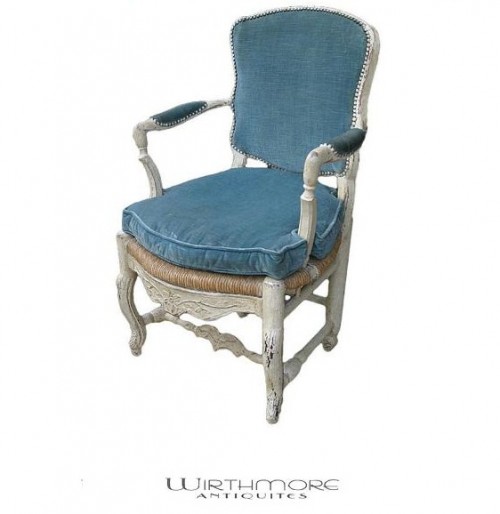 18th Century French Provencale Louis XV Painted Fauteuil with A Rush Seat. The chair has an upholstered back and cushion. Circa 1748 Wirthmore Antiques $4,200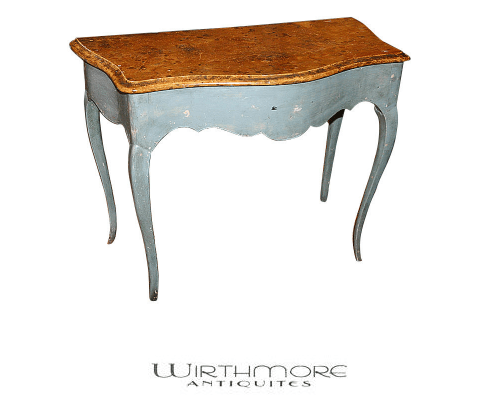 Louis XV Painted Console Table with A Faux Marble Top Wirthmore Antiques $5,495
frenchstyleauthority.com-Decorate With Bright Pops Of Color In Your Home

More Inspiration!
frenchstyleauthority.com-Famous Composer Maurice Ravels French Styled Home

More Inspiration!
frenchstyleauthority.com-French Style Childrens Furniture

More Inspiration!
frenchstyleauthority.com-How to Add Color Into Your Home With Confidence

More Inspiration!
Save