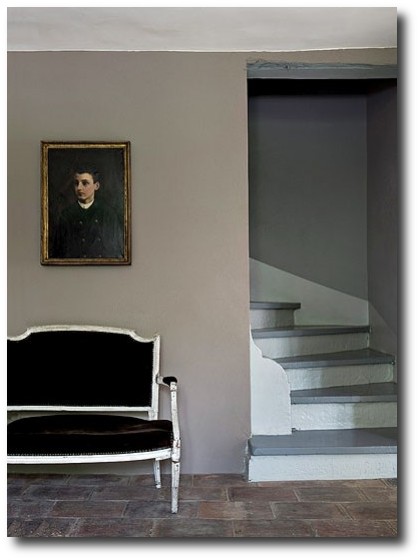 This serene house located in Lourmarin, south of France, belongs to Marie and Frédéric who fell in love with the home and the lifestyle they found in Provence. The house was renovated with help from the locals, and most of the furniture for the home was also made from a local carpenter which added a personal touch and a connection to the region itself. The interior of the home was designed around the Provence style found in the countryside of France. Concrete walls, metal window frames, stone tiled floors which were complemented with stone colours such as purples and pinks. You won't find anything unnecessary in this home; the furniture and decor has been well thought out.
This house was abandoned for decades before it was lovingly restored. The owners did a great job keeping the old features of the house authentic to the region. Exposed brick walls, old wooden beams and stone floors added the elements found in old world France. By adding a few modern architectural elements such as the staircase and plumbing, allowed this home to functional. The muted colour palate which revolved around sand colours such as light blue, greens, greys and pinks worked with the authentic colors found in Provence.
Consider the color palette for your own home. Combinations of dusty pink and mauve work quite nicely with mink, grey, cream and milky coffee shades. These tones can add warmth in a home decorated around the rustic elements found in the countryside of France. Neutral tones and natural materials, such as stone and wicker add that country element, while the modern furniture give this home a happy mix of the new and old.
Photos from Cotemaison.fr Photo: Nicolas Mathéus
Save