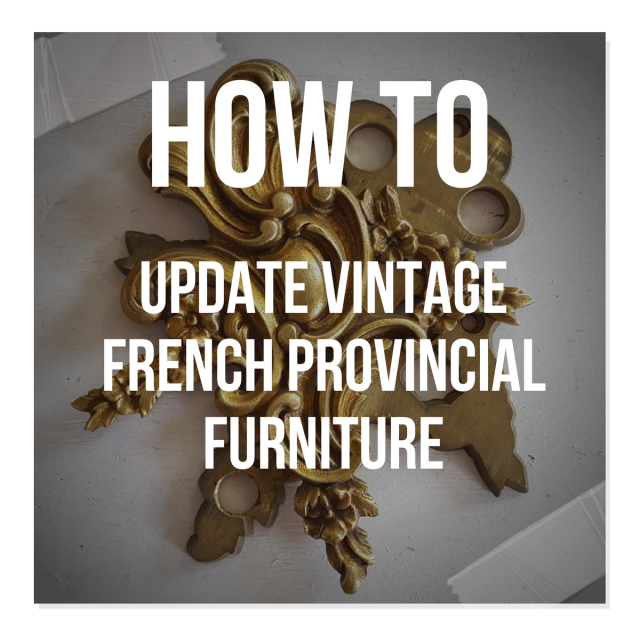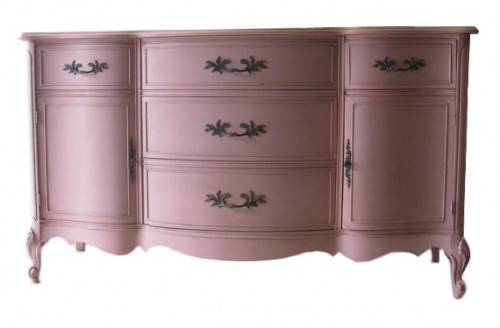 A Beautiful Light Pink French Provincial Furniture From Stiltskin Studios Esty
Vintage French furniture can be a terrific opportunity to getting the upscale French looks for less. Vintage furniture can be found in most American and Canadian cities and for the most part they are affordable. Many of these vintage sets can be transformed with paint, or even stripped of it's varnish and re-stained a different color. Vintage French furniture allows you the opportunity to experiment with finishes, textures, colors and distressing techniques, when the prices are reasonable. There are so many possibilities with vintage French Provincial furniture.
Before you consider colors, decide whether your interior scheme is country style, or formal and elegant. There are a number of ways to give these pieces a facelift, but truly most French styles fall into these two categories.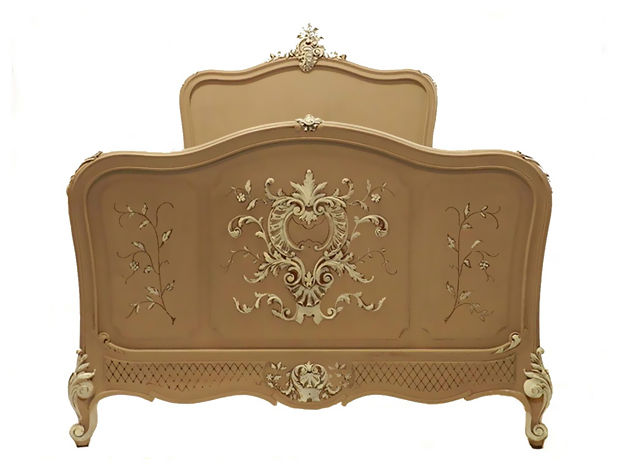 1. French City Styles

French furniture can have a polished look, as well as a country look. Depending on the paint color choice, and the style of furniture, it can be painted to have a more sophisticated look, or looks that resemble furniture belonging to country homes.
My other site- French Style Authority features many of the upscale French looks that you might see in formal French interiors. Some examples of the formal French looks, include extravagant marquetry chests, gilt wood chests and wall clocks, and upholstered furniture with rich silk fabrics.
How To Pull Off This Look…..
-Consider painting your furniture gray and white wash the frame with a creamy white. Upholster your pieces with rich pastel upholstery in raw silk, or velvet. Raw silk has some of the most saturated color choices around, and will surely give your pieces a high end look. Satin is another choice to get that rich Marie Antoinette look for your home. You can also shop for fabric online to help you reupholster your furniture yourself. Check out your favorite fabric shops online and get the materials shipped right to your home. You can either reupholster it yourself or hire a company to do it for you.
-Go for the more saturated colors. This photo shows an exceptional emerald green and gilt wood combination. Have custom marble or stone fit for your dresser, or buffet tops. See this post "Decorating With Pastels" for more inspiration. To make your dresser look richer, gold leaf the hardware, and add more hardware to the chest, such as furniture mounts and keyholes.
-While I can hardly compare this 75 thousand dollar vitrine to a 300 dollar French chest, you can certainly borrow some ideas for your own furniture. Instead of painting your furniture, why not stain it? Simply remove the finish with a heat gun, or paint stripper. Consider faux finishing the raw furniture with lines that look like the expensive veneer woods. (This would only work on the solid wood pieces) All that is needed is polystain, and a couple thin brushes. Improve the look of your furniture by adding custom ormolu to the drawers, feet, and hammer on matching keyholes to a dresser or chest. Gold leaf the hardware to create the look of a matching set.
– Color really makes a huge difference on these pieces. Paint companies such as Annie Sloan, Darryl Carter For Benjamin Moore, and The Williamsburg Color Collection By Benjamin Moore are specially designed after the historical colors. Having the just right color can make a tremendous difference in the overall appearance.
-Absolutely Breathtaking French Painted Furniture- The French Style Authority
2. French Country Styles
The country styles can have bold color as well, although you will find the finish and colors to be different. Consider the color palette of the French countryside such as the purples, green and blues found in Frederic Mechiehe's Provence Home In Hyeres, and yellows, seen in Tremolet's Chateau d'Ailly in Normandy.
In this post, "5 Paint Color Choices For Provincial Furniture" I show a number of country colors that would work perfectly on painted chairs, desks, armoires, beds and chests. Consider skipping the bright gold hardware for rusty pieces, or iron looking hardware.
– Don't just paint your pieces one solid color and add hardware, and call it a day…. be sure to really highlight the curves and carvings. This yellow armoire wouldn't look the same without having the carved areas highlighted in white
Ebay lists a number of vintage French Provincial tables such as Drexel Heritage, Henredon, and Thomasville collections. Drexel Heritage is quite an exceptional brand, and most of all their furniture is made of higher quality; however, all DH isn't created equal. Ensure that the pieces are inscribed as "Drexel Heritage" and not "Drexel". The difference is one was domestic and the latter imported. One sign of quality is to take out the drawers to look for wood on wood glides and dovetails. By all means you can hire a furniture appraiser, when considering investing in a quality set, selling used furniture wasn't my specialty.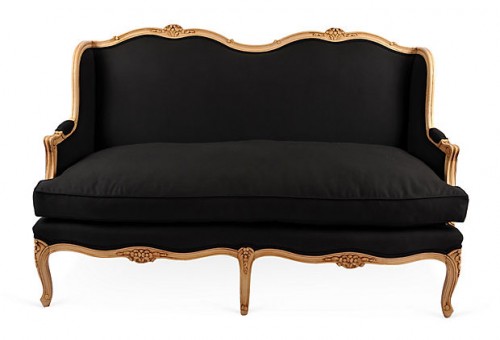 Black French Provincial Settee-Kelie Grosso, director of Maison Luxe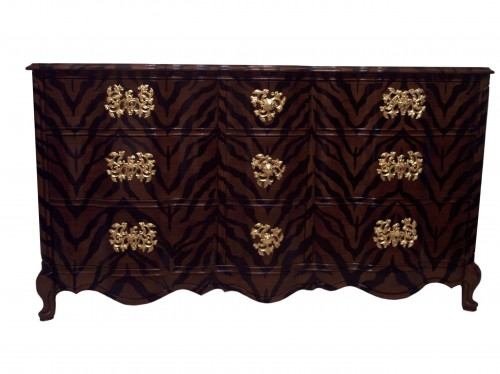 My French Provincial Dresser Makeover-thefrenchprovincialfurniture.com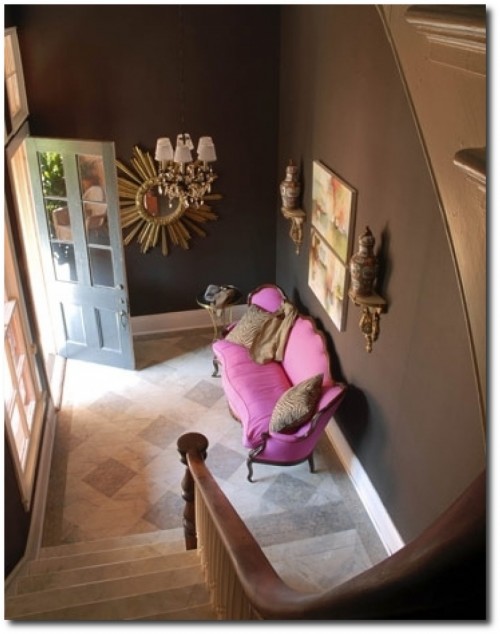 French Provincial Sofa In An Entry Way – Bright Pink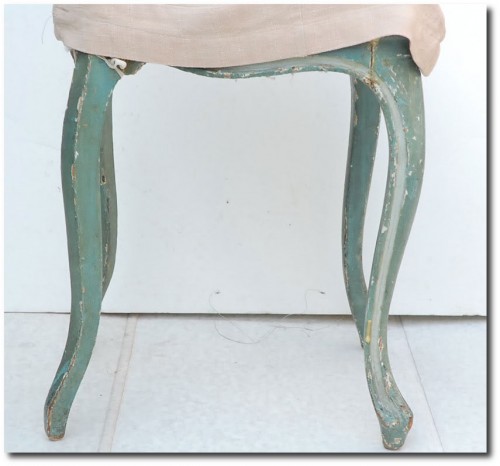 Painted Finish On A Chair- here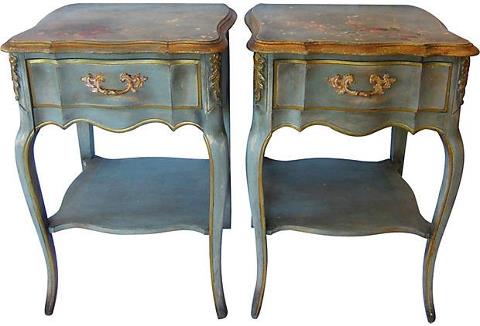 French Provincial Side Tables One King's Lane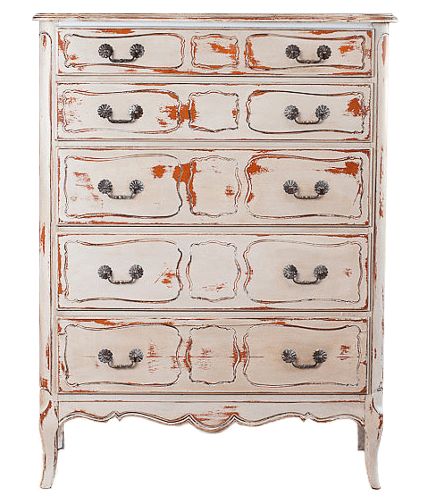 French Provincial Dresser Makeover By Shabby Girl Glendora on Esty
Save