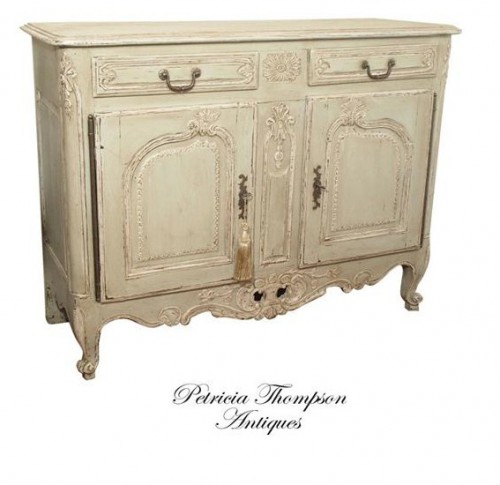 This 19th Century Louis XV Style Buffet Sold By Petricia Thompson Antiques is a excellent example of a painted french cabinet.
If you look closely at this buffet, you can see two tones of paint.  The main color is in a gray toned paint color with undertones of green, and the carved details appear to be painted in a creamy white.
The color is subtle but gives a very rich appearance to this cabinet.