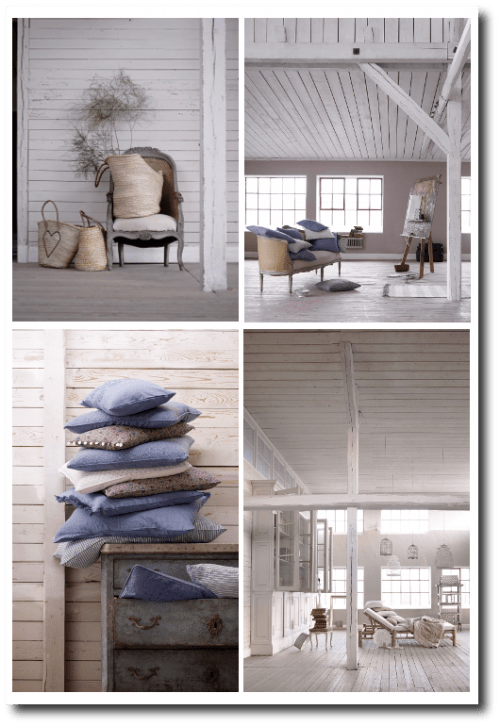 Tine K Home Spring Summer 2012 line features a fabulous presentation of beautiful all white decorating schemes using beautiful rustic french furniture. If you are looking for photos that detail 18th century French Provence decorating for your own inspiration, ……analyze these photos.
The interior seems to have a primitive feel. You can see this in the all wood paneled walls, ceilings and primitive looking wood flooring. Perhaps this building was at one time a barn because the ceilings are so high. The cabinet is simply outstanding and uniquely tall with paned glass doors. The inside of the cabinet looks to be painted a darker shade of gray compared to the exterior white paint.
If you look at some of the photos the white suggests to be a off gray, instead of a stark white. Having an off gray as apposed to white suggests an aged look. White ceiling paint that is often chosen in most modern day homes is a very modern color. Antique finishes tend to have more of a beige tone, or a slightly off gray tone. Distressing also goes a long way to suggest age, and the slight showing of the raw wood gives a room a bit more warmth as apposed to perfect painting without ware.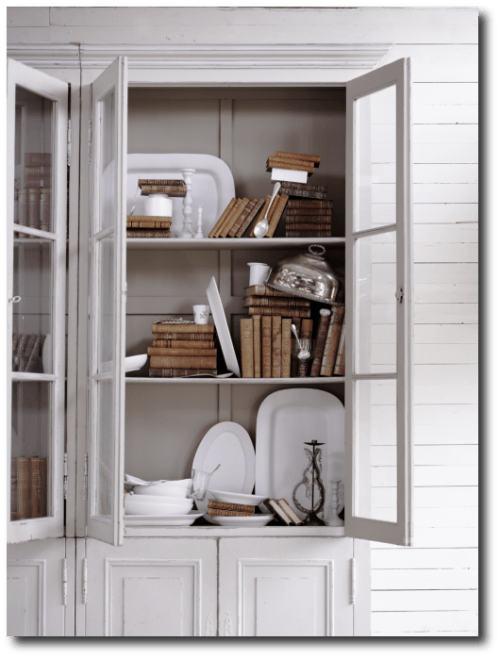 If you look closely at the interior contents of this cabinet, they have displayed all white plates and platters, and antique silver cutlery, and tableware. The antique books with leather covers add a bit of color to the all white display.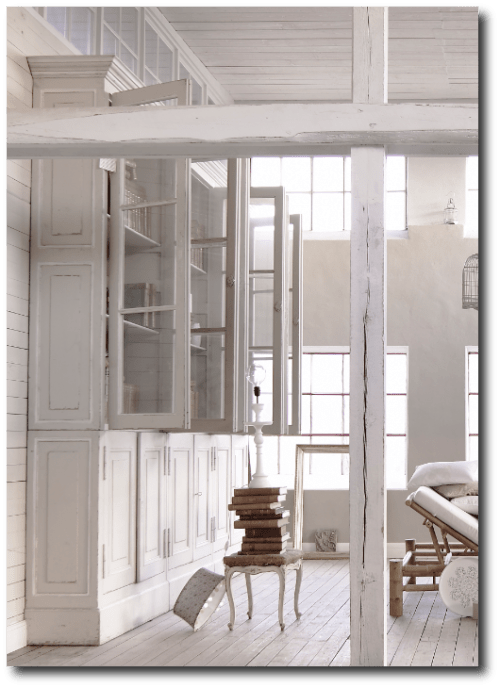 A close up view shows the beautiful french bench displaying rustic leather books. The bench with unfinished upholstery gives it a very rustic appearance.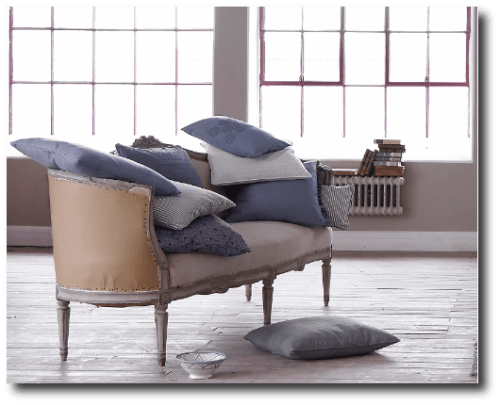 As you can see a closer view of the settee featured in one of their pictures. The settee looks to be Gustavian in nature, and has a very rustic appeal, with the unfinished sides, and very primitive looking upholstery. Lots of blue throws work well in this setting, keeping the color scheme to just a few colors.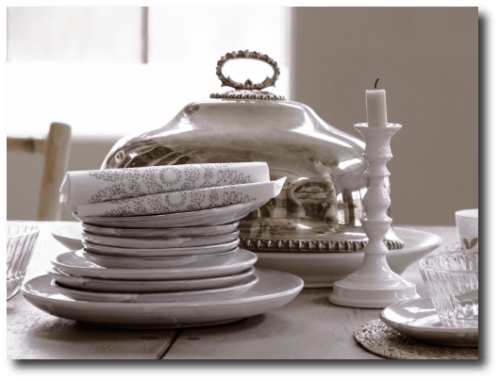 You have to love the display they have in this picture. A antique looking silver cloche is paired with white plates, and a white antique looking candle on a rustic wood table. The overall look is outstanding.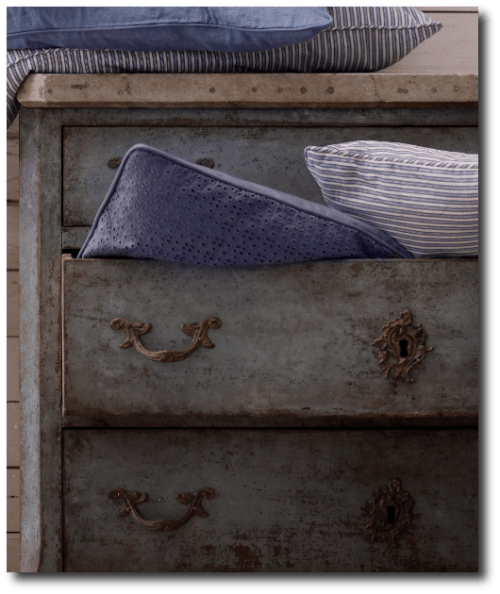 Here you can see a close up of the stunning french chest with french hardware. The overall look has a blue/ gray tone to it.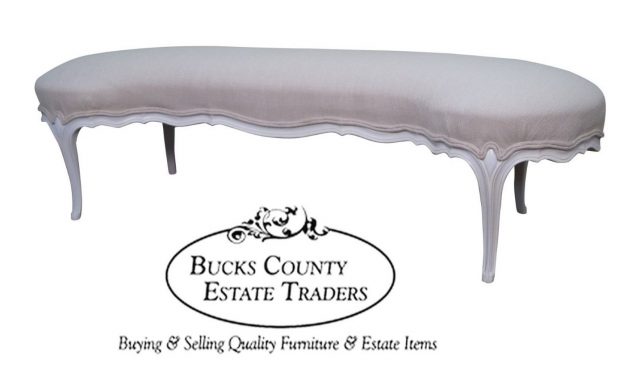 Kidney Shaped French Louis XV Style Painted Window Bench – See it on ebay
thewhitedresser.com-7 Ways To Decorate With All White

More Inspiration!
thewhitedresser.com-Add Softness and Elegancy of White in Your Home

More Inspiration!
thewhitedresser.com-How To Decorate In The Belgian Style

More Inspiration!
thewhitedresser.com-Swedish And Gustavian Whites

More Inspiration!
thewhitedresser.com-The White Dresser - Part 3

Save