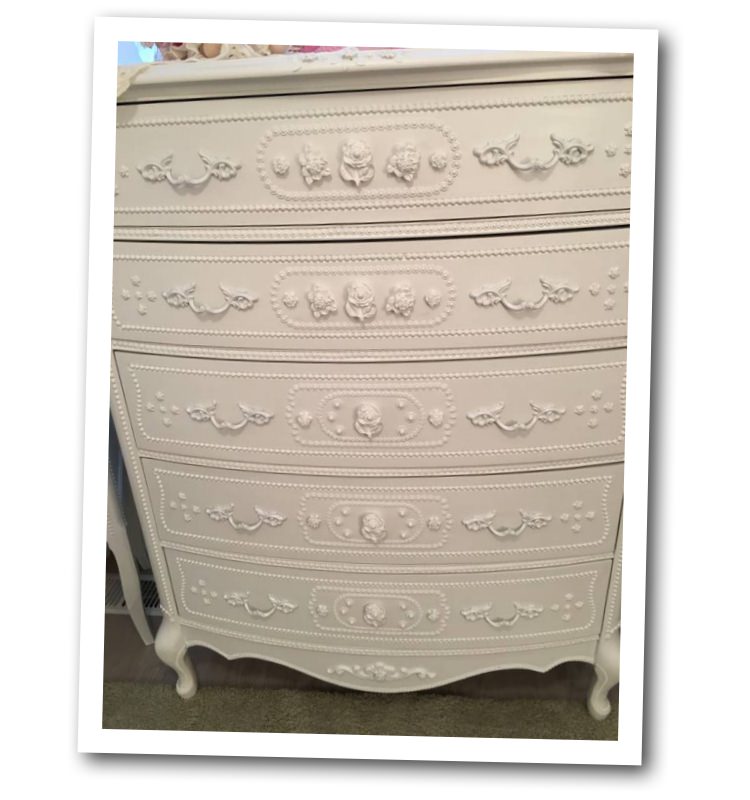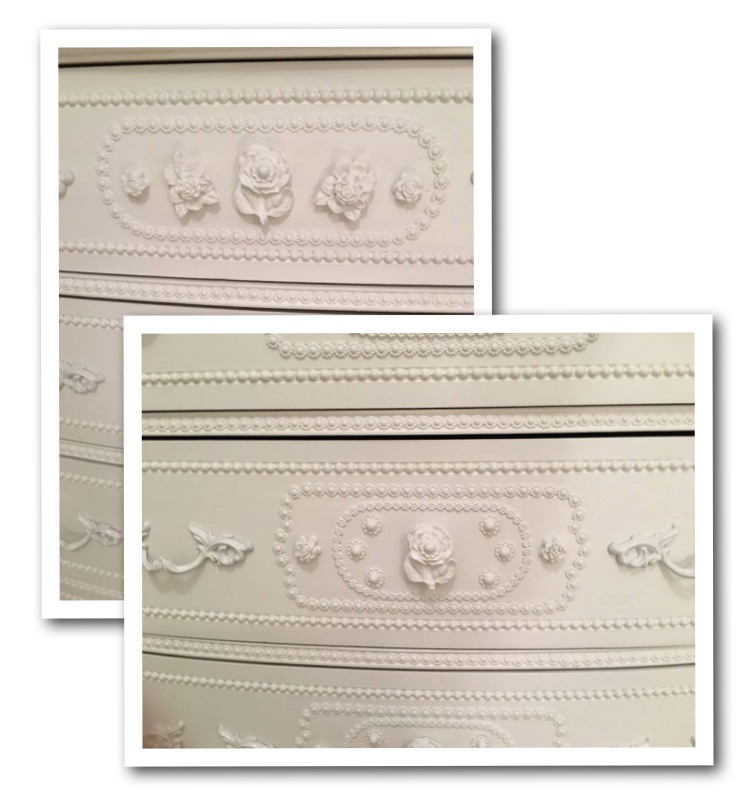 Seen in the Seattle Craigslist
Information about this lovely piece was taken from the ad:
This vintage French provincial dresser is just gorgeous. It was made when the craftsmanship was exceptional with wood glides, dovetail joints, curved drawers and so much pride. This is a solid wood dresser with five drawers that slide beautifully and are lined with vintage pink French designed fabric.
It is adorned with so many pearls, beads, flowers and roses that it makes a statement of take me home and show me off.
My favorite paint is Sherwin Williams, known for its high quality and durability. The color is a soft white.
The measurements of the dresser are 48″ tall x 38″ wide x 20″ deep. $450