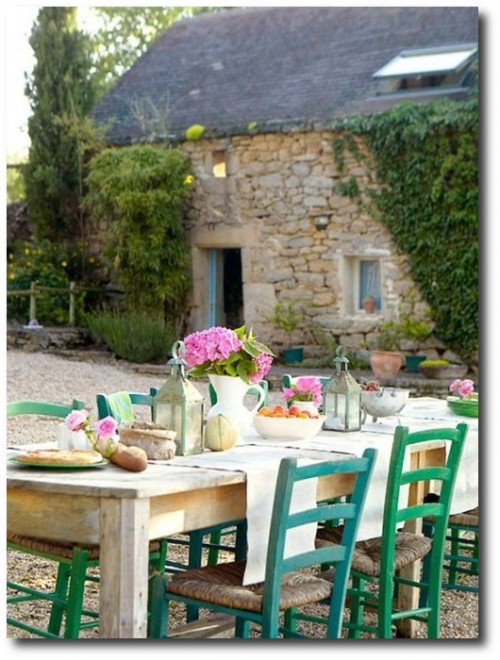 French Painted Furniture - Safavieh
We have all come across wicker sets second hand that could use a new coat of paint, or a wooden patio set that has seen better days.  Why buy new, when you can fix up something vintage or used?
Here, we'll provide recommendations for the best paint options out there for your outdoor furniture painting needs.
Consider bringing a swatch of your exterior house paint or that of your outdoor furniture fabric along with you when deciding on color choices.  With so many color choices available, it is nice to be able to get the exact shade of the hue you are working with, rather than just guessing.
Consider the theme of your surroundings- Equally important is the consideration of floral  colors that surround the furniture. What colors are in the natural landscape of flowers and other vegetation? Do you have a stone wall or patio? You want your outdoor furniture to blend nicely with the environment in which it sits, so consider the many elements of that environment when picking your paint color.
Paint when it is dry- Paint needs time to dry and will not adhere to surfaces that are not dry.  Don't consider painting your project on a rainy day, but rather wait for a dry warm day.  If you plan on painting in the winter or the spring when it is cold, or rainy, move your furniture in the garage, and use a space heater to warm up the room.
Clean your furniture first- Paint won't adhere very well to dirty or rough surfaces, so be sure to clean your furniture well before spraying or painting your furniture.
When working with left over paint, mix it in one container- Mixing multiple cans of the same color of paint into a larger container, such as a five-gallon bucket, will help ensure a uniform color is applied to your outdoor furniture collection.
One important thing to be aware of when considering the type of paint you'll use on your outdoor furniture is that indoor and outdoor paints are different from each other. Moisture from the outdoors can cause paint to chip and peel so it is best to choose something formulated for the outdoors.
Enamel Paint
Enamel paint is resistant to peeling and is an example of the type of paint you want to buy for outdoor furniture.  As enamel paint dries, it tends to be harder.  This means that it is less impacted by moisture from rain, or snow.  Enamel paint is often oil-based, but you can also find water-based enamel paints.
All-Acrylic Paints - "100 percent acrylic latex" on the label is a paint that remains flexible, breathable, and colorfast far longer than paints made with vinyl resins or acrylic blends. It also adheres well to most surfaces allowing you to use it on wood, vinyl, metal, and masonry.
Water-Based vs. Oil-Based- Water-based paints are flexible enough to expand and contract with the change of the weather.  In general, they are breathable, so they won't trap moisture and crack or peel. Oil-based paints offer better adhesion and stain blocking, so they are better for chalky surfaces, stained surfaces, bleeding woods (tannin or sap) and metals that rust.
Krylon Paints
To make the process far easier, Good Housekeeping recommends the Krylon brand, which can be found at Ace Hardware or online at Amazon.
Krylon H20 Latex option is environmentally friendly, low-odor, and is water-based so it cleans up easily when you're done!  The Fusion For Plastic® series allows you to spray paint plastic pieces without primer or prep.  The plastic series can also be used outdoors.
Sherwin Williams Duration Acrylic is self-priming, mildew-resistant, and is also resistant to blistering and peeling. PermaLast technology enables the paint to last far longer than other outdoor paints. There are also over 1,500 beautiful colors from which to choose.
Best Paints According To Consumer Reports- Sherwin-Williams' Duration, in satin and semigloss finishes, took the top rating in the rankings, and finished No. 2 in ratings of flat paints, behind California Paints' Fres-Coat Velvet Flat according to Consumer Reports.  They say this brand still looks impressive after the equivalent of nine years.  Glidden's Premium flat and satin paints are two of "several" finishes that performed almost as well for a markedly lower price. Read more here
Instead of spending a bunch of money buying new outdoor furniture, consider just giving it a new coat of paint. You'll save money and your furniture will look almost as good as new!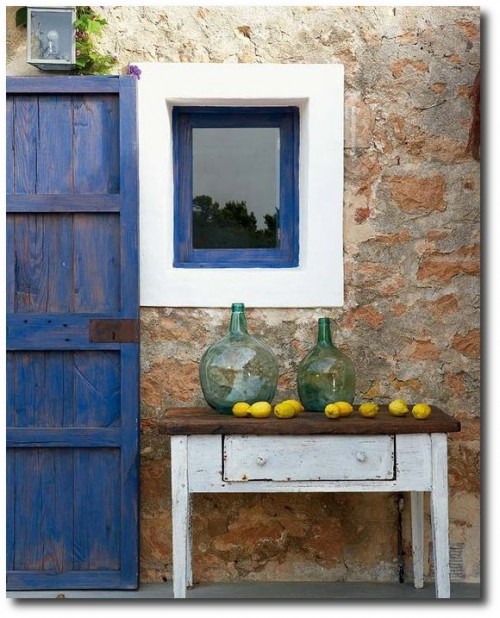 French Provence Styled Outdoor Furniture- etxekodeco.blogspot.com.es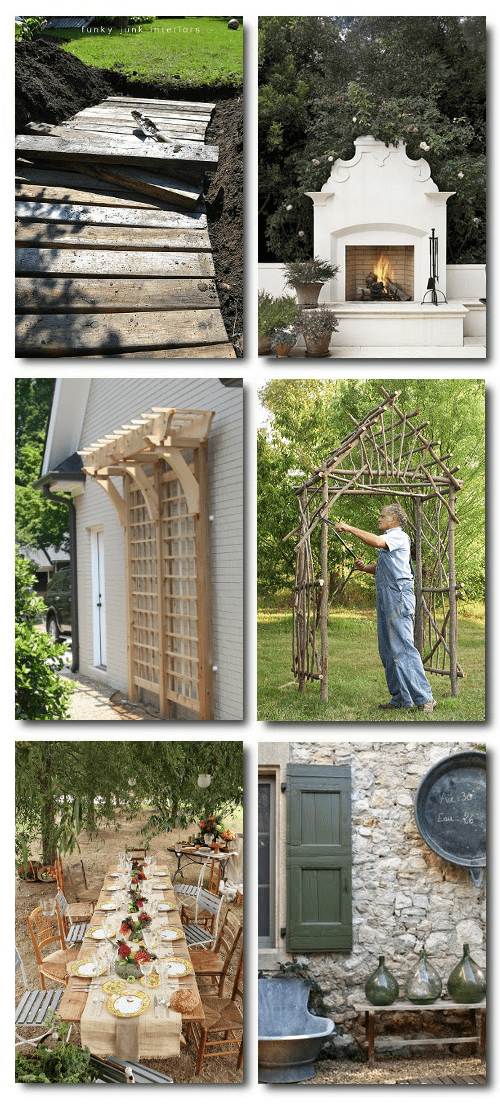 Pallet wood walkway funkyjunkinteriors.blogspot.com, Outdoor Fireplace fergusonshamamian.com,Wood Trellis playingsublimely.com, Step by step instructions twig arbor, bhg.com, Provence, stone building with wood shutters and wine jugs, heartinprovence.blogspot.com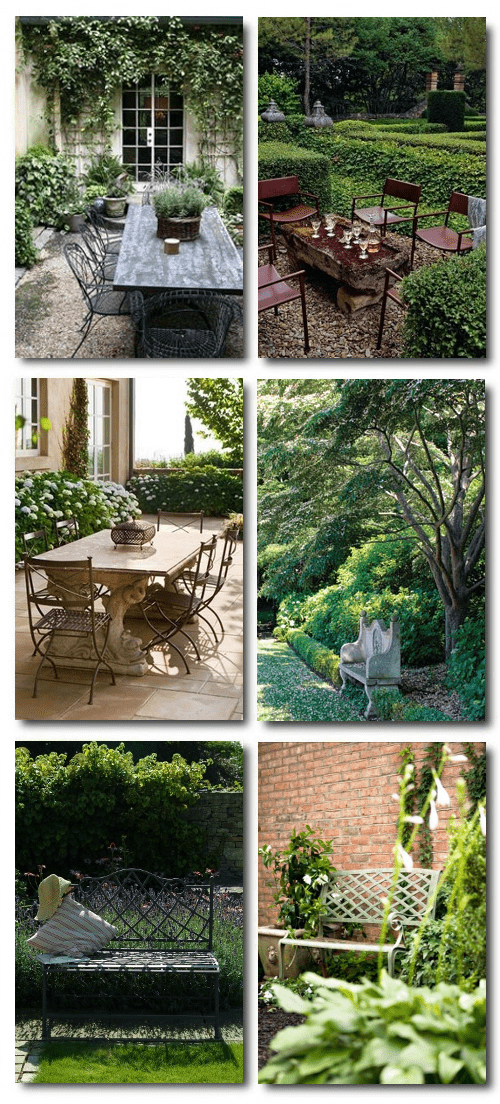 Provence Garden Chairs designed by Alain David Idoux, Iron Patio Uploaded on Pinterest,Kousa dogwood antique garden bench hamptons-magazine.com, Garden Bench camelandyak.co.uk,Painted Garden Bench homebunch.com,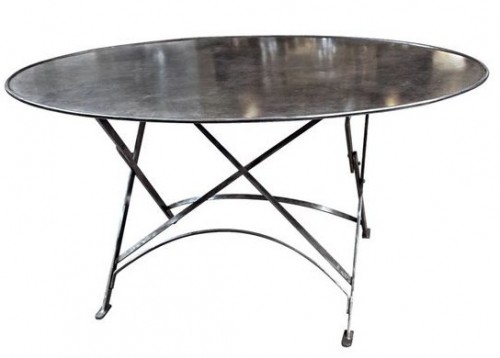 Folding French Metal Tables Outdoor/Indoor- 1stdibs.com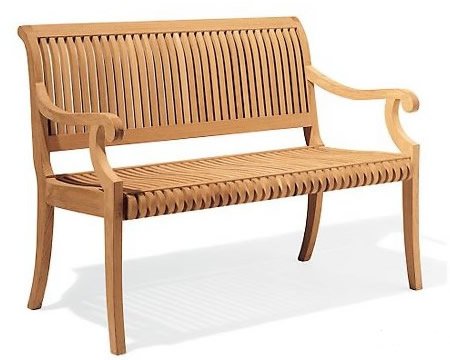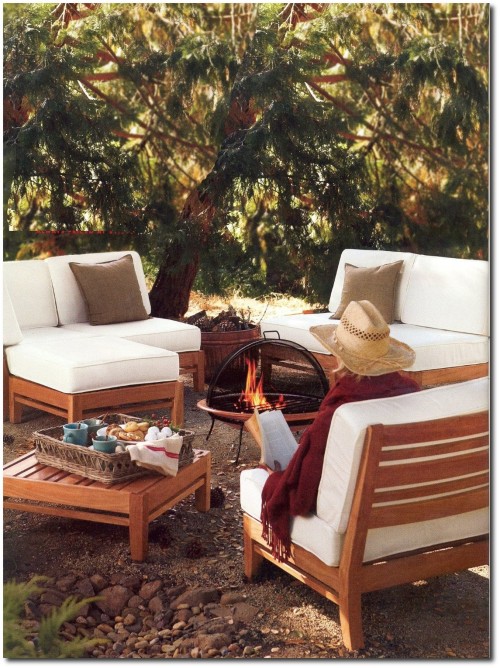 Teak Wood Luxurious 7pc Sectional Sofa Set From Teak Station

Iron Furniture Featured In Veranda Magazine- linenandlavender.net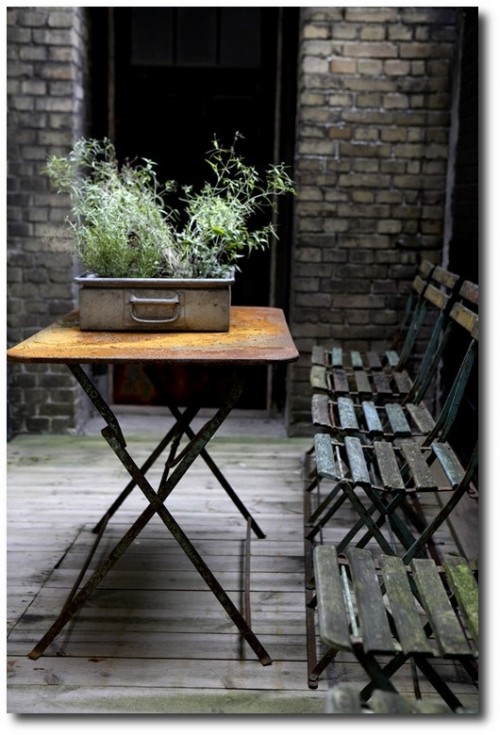 Folding Patio Furniture- thelittlefrenchbullblog.tumblr.com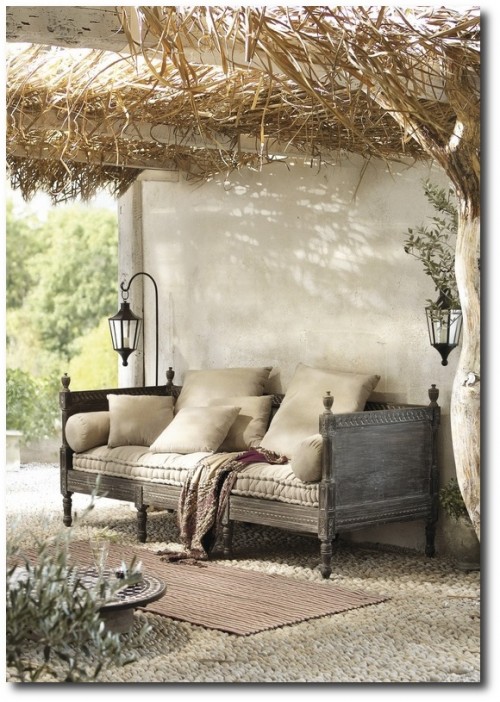 Al fresco with olive trees-gypsypurplehome.tumblr.com
Painted Patio Furniture From thefrenchprovincialfurniture.com
Outdoor Patio Furniture With Slipcovers-www.tumblr.com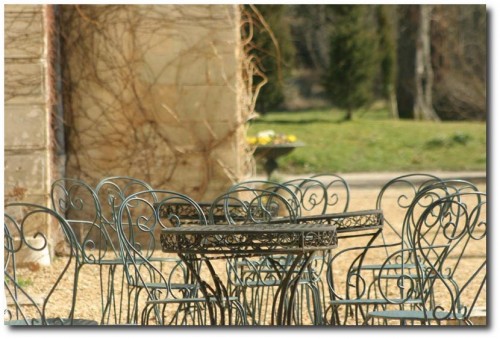 Classic French Interiors - classic-french-chateaux.co.uk/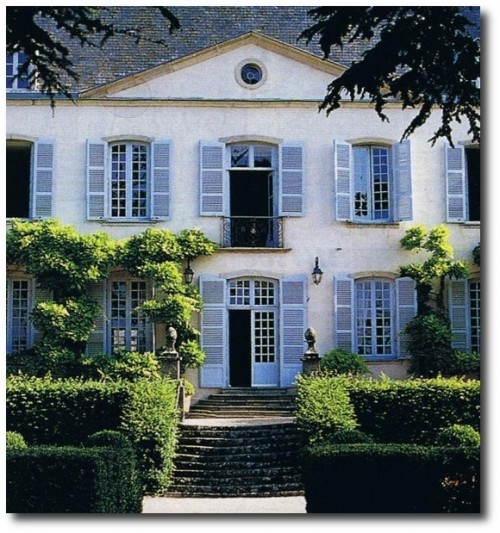 Found on gardenhomeandparty.com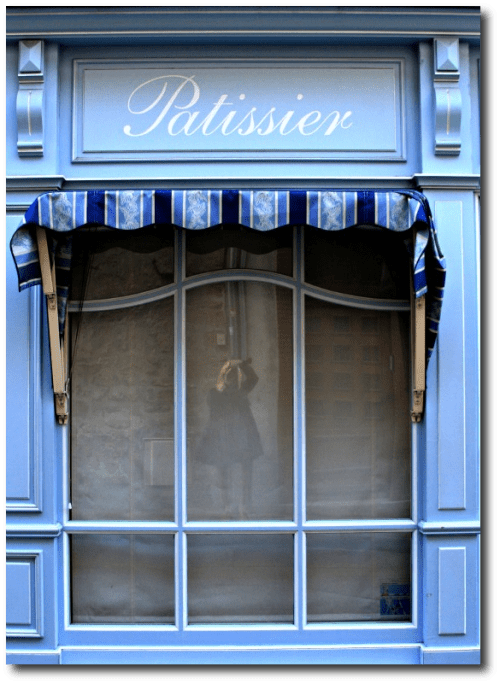 Don't Blame it on the Brocante- Willows95988.typepad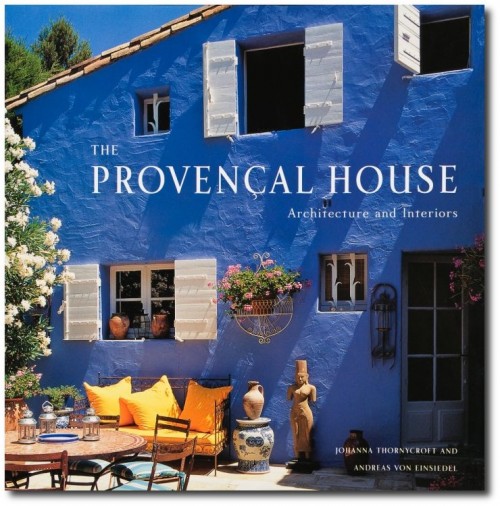 The Provencal House: Architecture and Interiors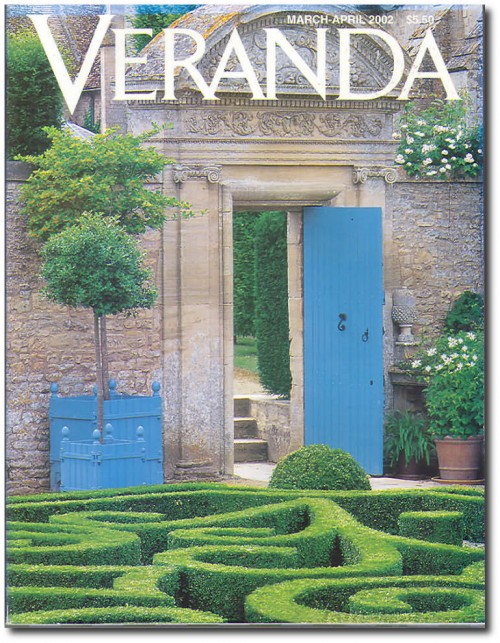 Veranda March April 2002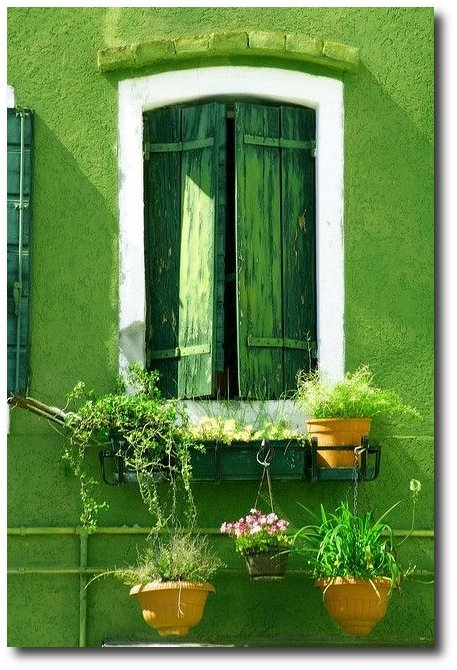 French Outdoor Colors- Found on indulgy.com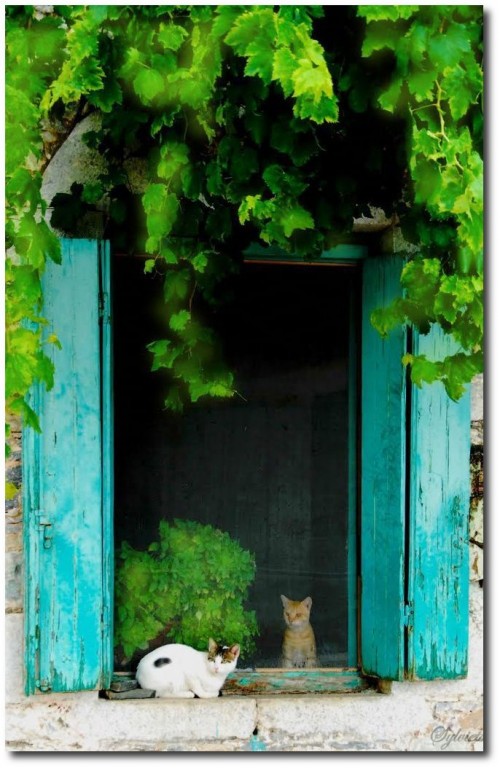 Found on westvianorthsoutheast.tumblr.com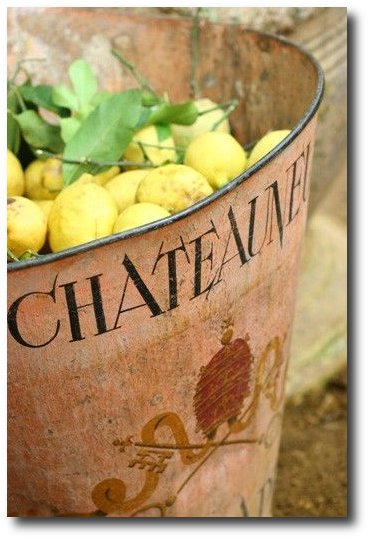 Found on crushculdesac.tumblr.com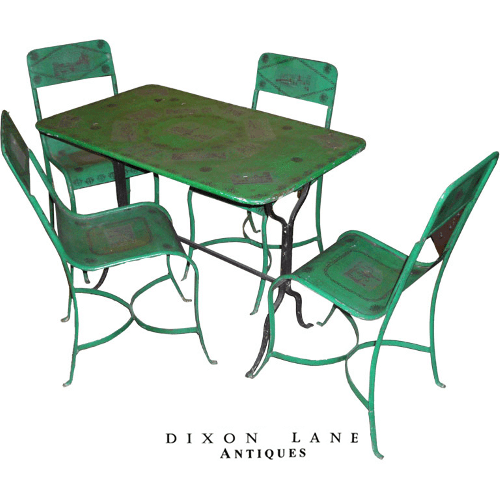 Dixon Lane Antiques - Tarrytown, NY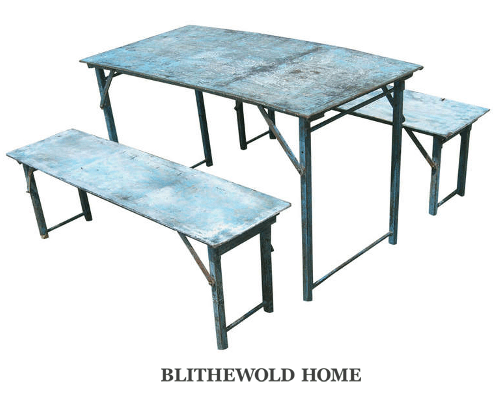 Vintage Painted Metal Outdoor Market Dining Set -Blithewold Home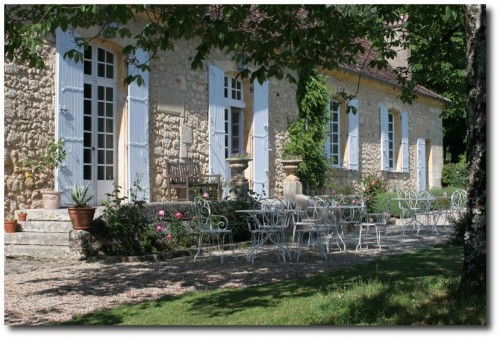 Classic French Interiors - classic-french-chateaux.co.uk/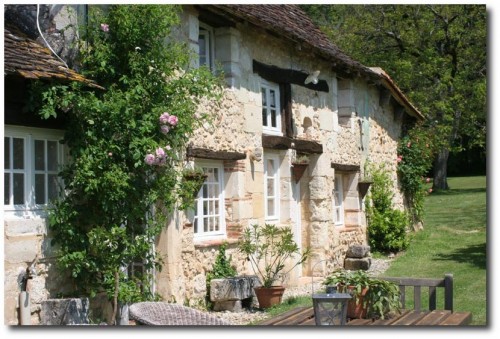 Classic French Interiors - classic-french-chateaux.co.uk/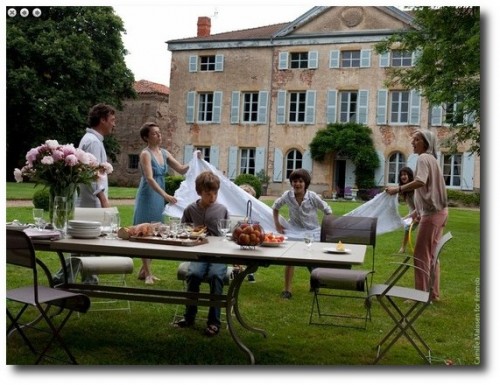 Outdoor Provence Style - Pinterest
French Provence Style Outdoor Furniture- 5thandstate.blogspot.com
French Outdoor Furniture- bing.com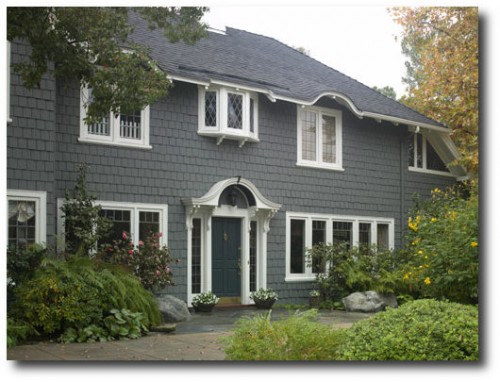 Travel Photography -Beautiful Pink Door Art Buy it At Gypsyfables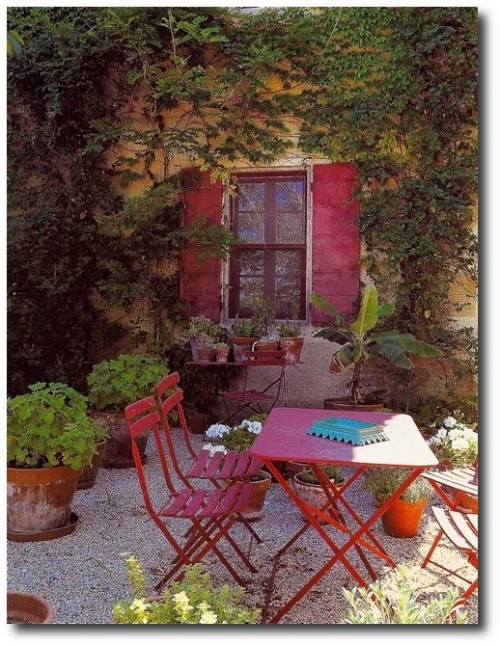 The Garden of Siki de Somalie, Provence, France – Image Country Houses Of France by Barbara & René Stoeltie - Found on thegardenerseden.com