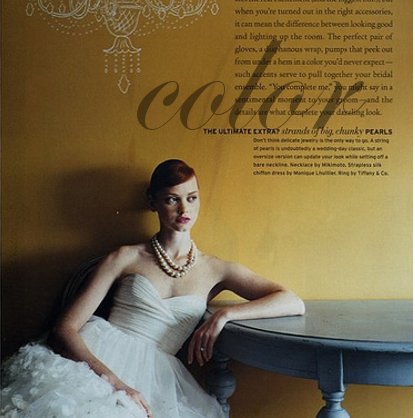 French Provincial furniture is often very curvy and delicate that it is the perfect choice of furniture style to paint in a bright color. French nightstands, cabinets and dressers can often be found at very reasonable prices that it makes redecorating very affordable. Bright colors do make dramatic statements, and often become the focal point of any room making the room more designed and throught out. Accent furniture gives you the opportunity to change the look of your room without making a huge investment. Consider french provincial living room end tables, or french provincial tall bed side tables, as they are easy accessories that you can paint and then combine with throw pillows which easily tie in the bright colors. Living room end tables and coffee tables do not have to match the existing furniture, and they also can be easily be repainted months later with ease.
Option 1: Combining A Neutral Wall with Bright Furniture, and Accessories
One must for any brightly colored furniture is to have a neutral colored palette, giving your room a good base to work with. Neutral wall colors work with every color well, and give your furniture that perfect balance for colorful accessories and brightly painted furniture. White, or light gray is a neutral wall color that will work with any furniture color and most any decorating scheme. The palest shades of gray works with every color, and the darkest of grays will add elegance against bright furniture.
 Beige is one of the hottest selling colors for home sales as most people can see themselves living with a neutral beige. Not only is beige a color that is warm, it also works with every color on the color wheel. When investing in a sofa, it is smart to choose something with a simple earth tone which can be updated with your personal style by simply updating your throw pillows. This simple logic works the same with the paint color on your walls. Neutral colors give you the freedom to pick out strikingly colorful art paintings, or accessories.
Option 2: Adding a wide variety of colors into your room, spells a distaster design. The color wheel is one of the most used tools by decorators and designers alike. The color wheel allows you to LOOK and CONSIDER colors you wouldn't normally glance at.
Here are your options with a color wheel:
A: Your choice color, and those colors neighbouring to the right and the left.
B: Your choice color, and colors directly opposite on the other side of the color wheel.
Fabulous Pair HOT PINK Vintage Cane Back FRENCH Slipper CHAIRS From
Fabulousmess
on Esty
Option 3: The easiest way of coordinating a room with a colorful piece of furniture is to take the exact color and add it into the wall color, or curtains or throw pillows. Paint can be matched with any fabric or accessory with today's paint color matching technology. This is a very easy way of getting that "designer feel" in your home.
Option 3: Wallpaper will add interest and detail like no other decorating tool can. Wallpaper will quickly transform a room to create the atmosphere for a specific design. Big retro patterned wallpaper can be easily matched with painted furniture. Beautiful red floral patterned wallpaper can quickly transform a room with a glossy red french chest.  Swedish interiors can be finished by adding a muted green or distressed gray cabinet. Modern looks can be achieved by bright bold furniture and large scale patterned wallpaper. What ever your design scheme calls for, wallpaper can quickly get you the look without the clutter.
During the tough economic times of 2009, many homeowners looked to update their home and keep within a budget which meant mixing styles, and looking to furniture reproductions and refurbished antiques. Furniture reproductions were in high demand as homeowners wanted a sense of comfort, familiarity but at a lower cost. Hand painted cottage-style furniture was especially popular in 2009, as well as hand painted furniture, and distressed furnishings.
Over the last several years many more parents are turning to vintage high quality furniture for their children that is affordable yet attractive. Today's children destroy the modern day pressed wood, and composite woods found even with the reputable brand names. The antique and vintage furniture is made of solid wood and can handle years of wear and tear, and has become an even more popular choice with parents as they continually update growing children's rooms at an affordable yet stylish choices with quality furniture of the past. Interior design trend forecasters have predicted that color palettes for furniture will become increasingly brighter in 2010, as the interest in reproduction furniture increases and colorful new fabrics become fresh choices for spring and summer.