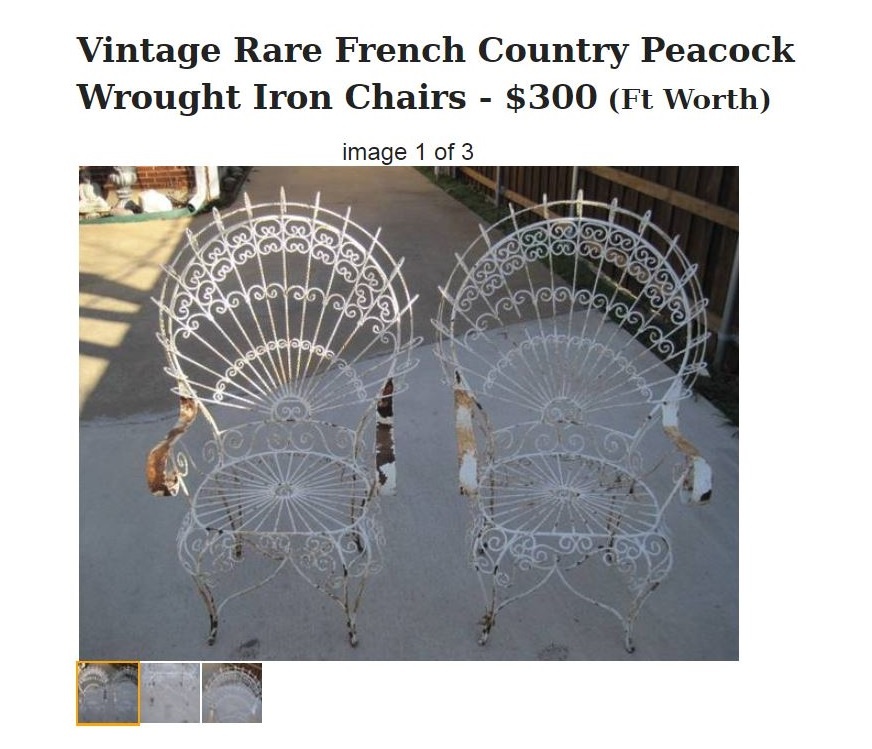 Pair of rare wrought iron Peacock Patio Chairs. – Fort Worth Dallas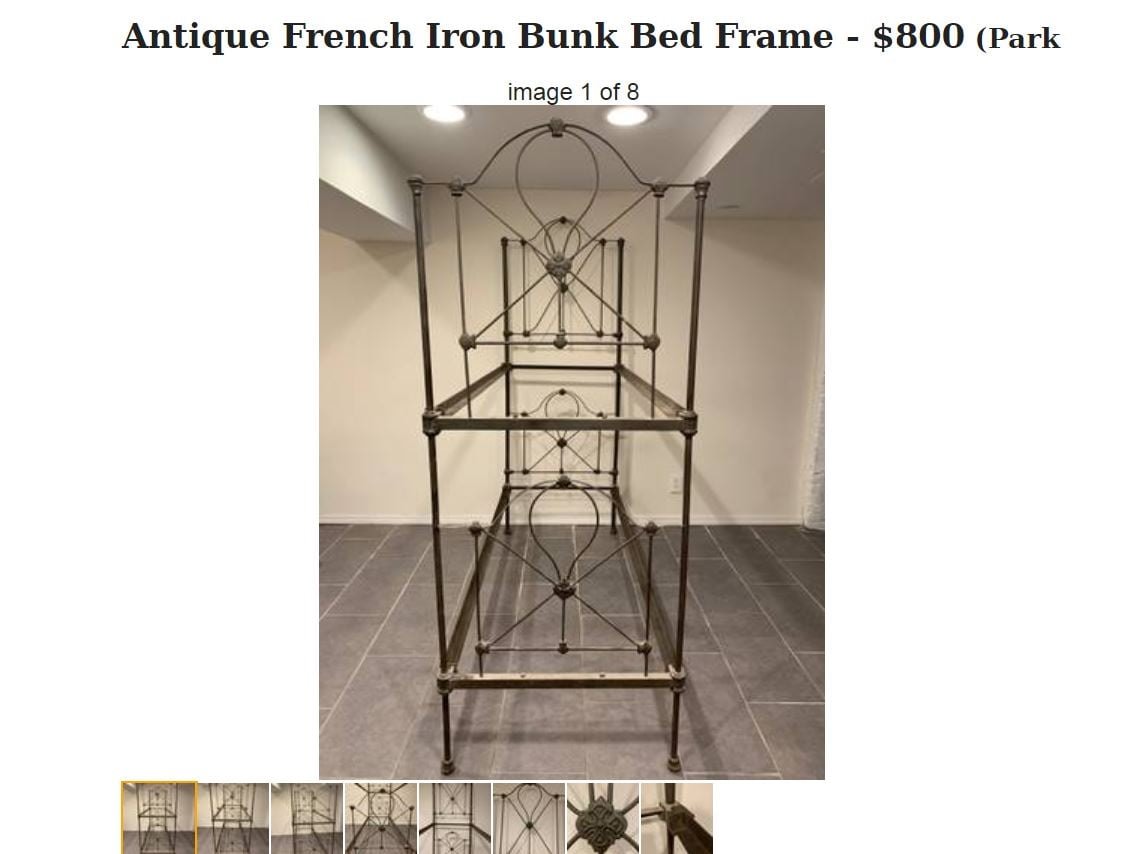 I cannot say I have ever seen anything like this before.  Rare French Iron Bunkbeds.  Seen in the New York Craigslist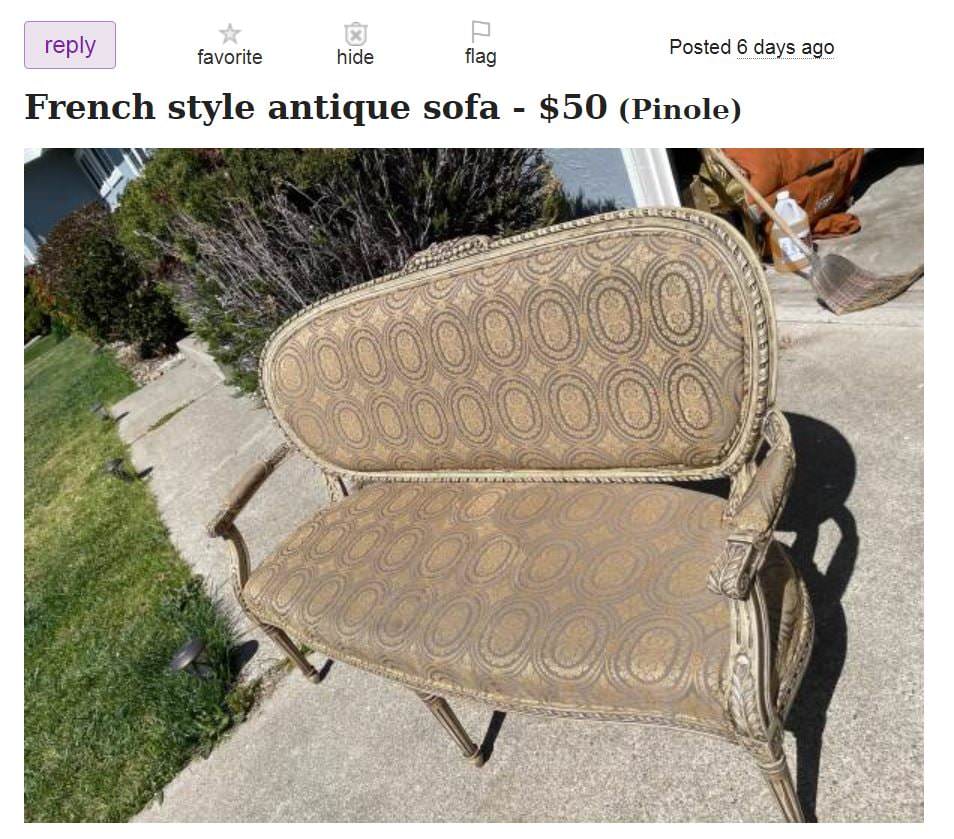 Someone is going to hit the jackpot with this piece. https://sfbay.craigslist.org/…/pinole…/7299963425.html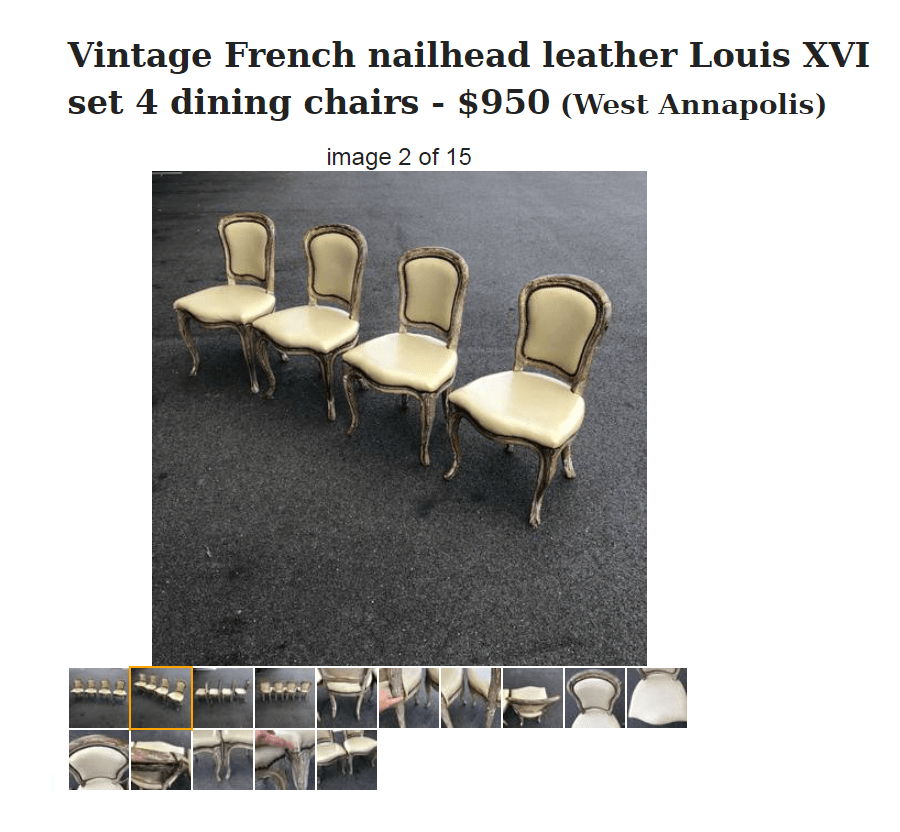 Heavily distressed Rustic French chairs – Seen in Washington DC's Craigslist.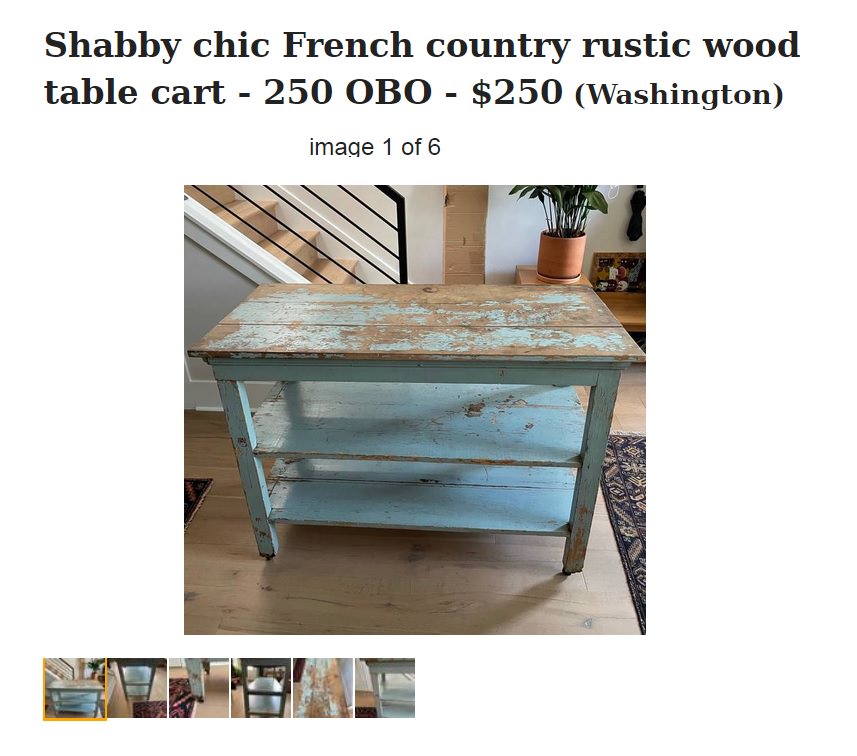 Wonderfully distressed Robyn's Egg Green Table  – Washington DC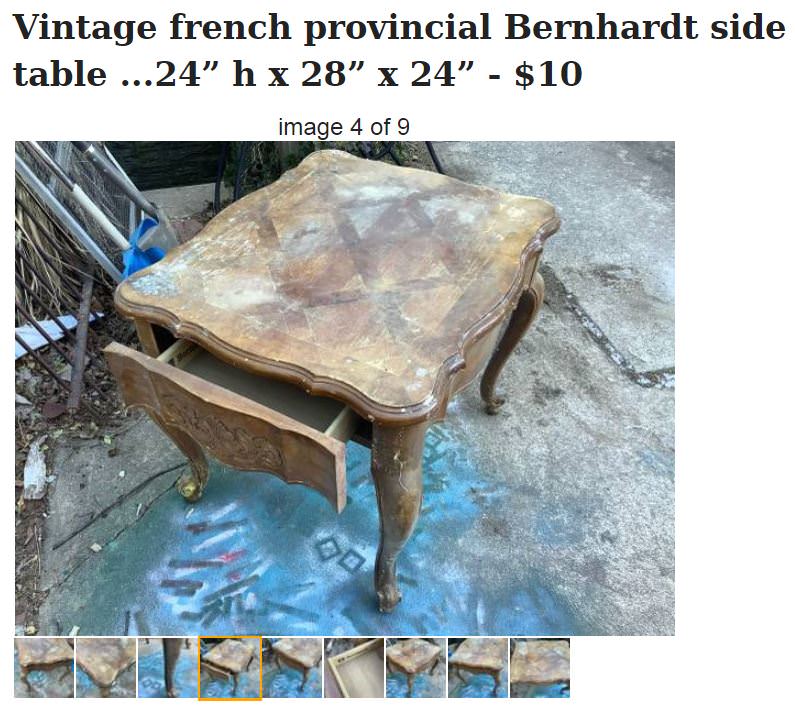 This table certainly has some unique patina to it.  Was it the table that projects were painted on?  Found in the Philadelphia Craigslist.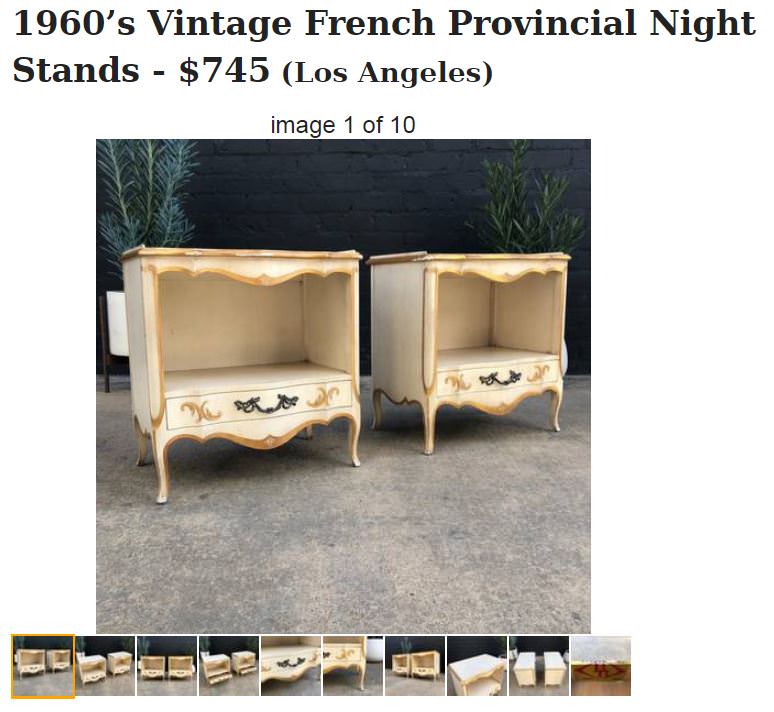 These nightstands are beautiful in their vintage state.  Wouldn't you agree? LA California Craigslist.