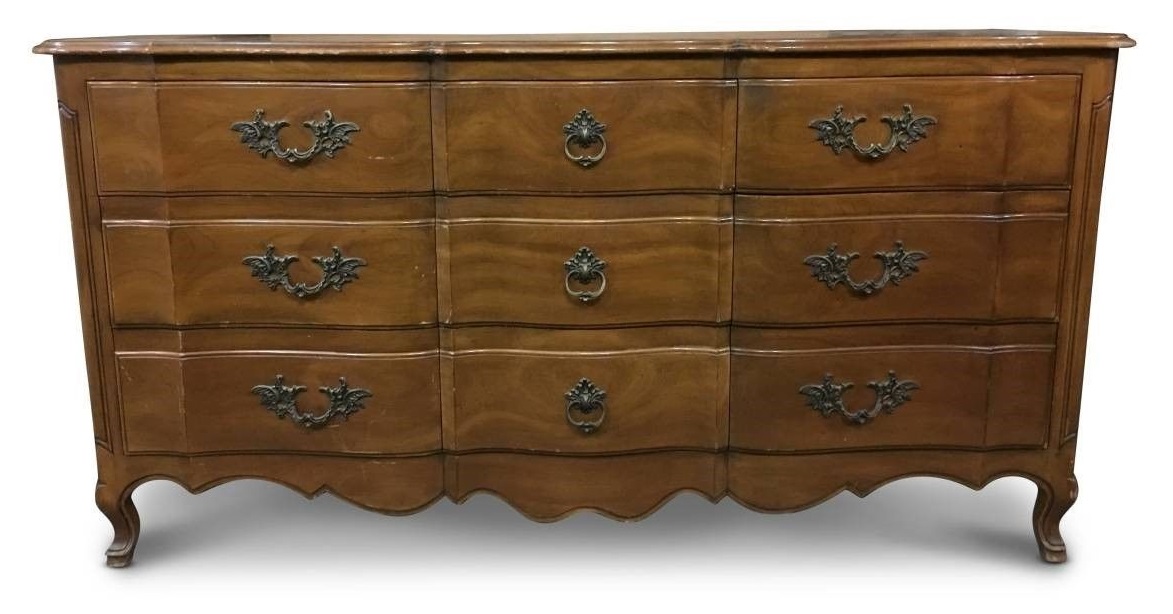 French Provincial Dresser by John Witticomb By Ebay Seller htala
Nat Black Do you typically leave the French provincial handles on your finished piece or do you try to change them for a more modern look?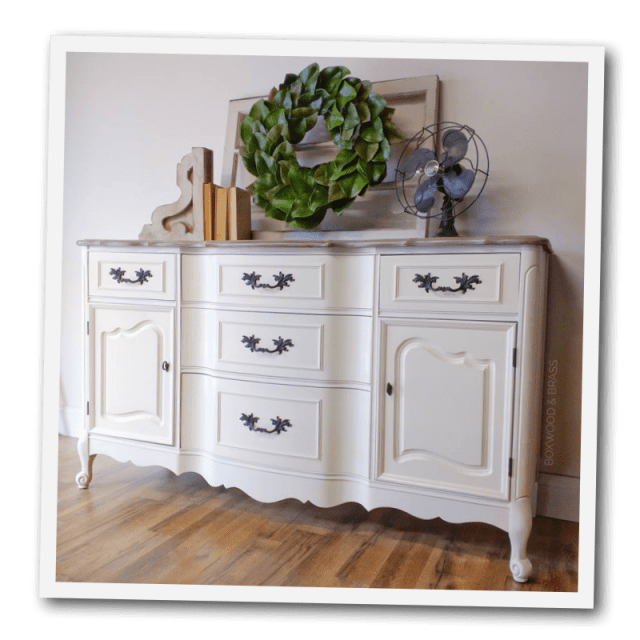 Julia Harrison's French Piece In White (Here's one where I kept them.)
Julia Harrison

I usually keep, but I think changing them can be pretty too. Here's one where I kept them.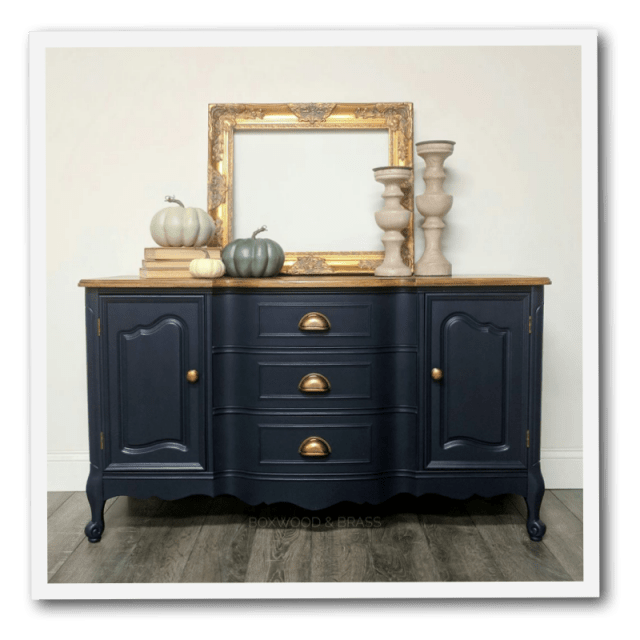 Julia Harrison's French Piece Where She Changed The Handles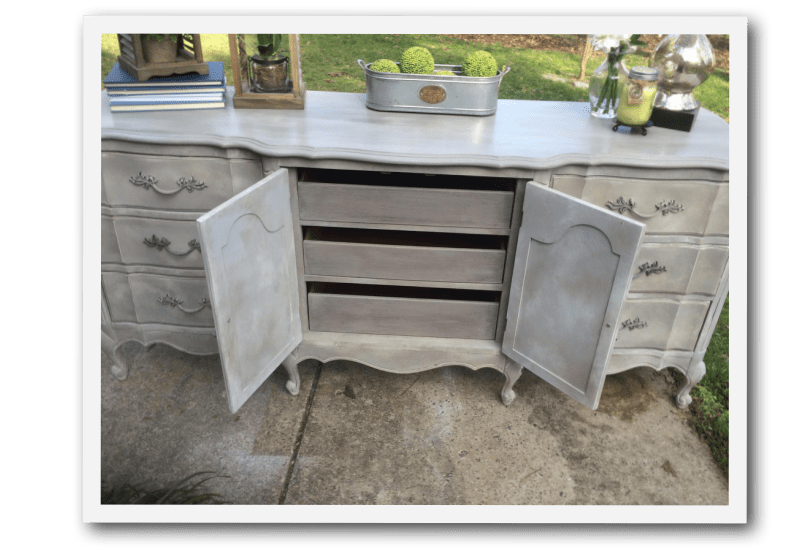 Marnie Owens's French Chest.
" It is a base coat of cream (home made chalk paint using plaster of paris, but very close in color to Annie Sloan Old White) with the cream, Annie Sloan French Linen and Paris Grey over the top. I just kind of blended the colors together as I was painting to give it more variation. I then sanded to distress some areas and waxed it with Annie Sloan clear wax."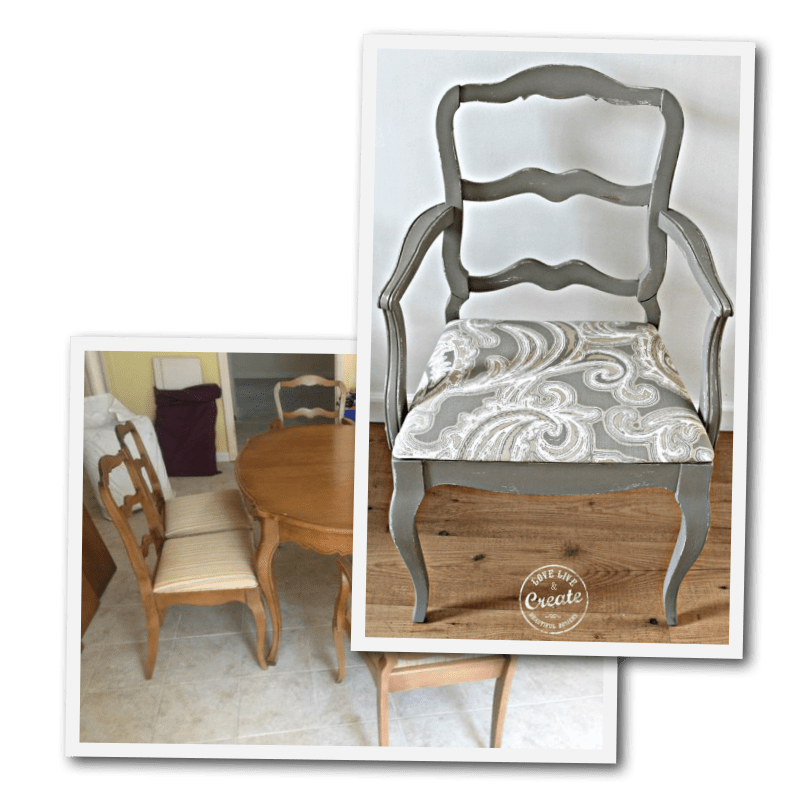 Joanna Torija– I just got this awesome dining set – table and 6 chairs. I have decided to painted in French Linen ASCP. See the before and after. Follow Joanna at Jarful House
Jennifer Legreca Motley's Table Makeover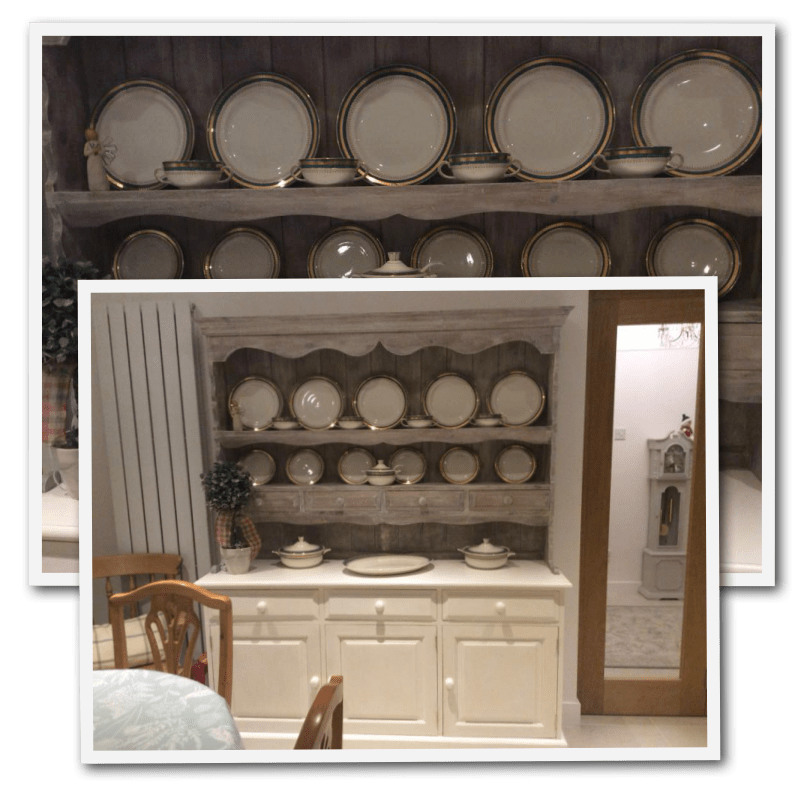 Dianne Banks– I decided to give my pine waxed dresser a facelift. The bottom took ages trying to get rid of wax and then a lot of orange bleeding through the chalk paint. So I thought I would put a primer on the top section and then chalk paint it. One quick coat of primer and this is the result.
Find great french provincial hardware in LOTS On ebay