Painting furniture can be an outstandingly satisfying craft. You can find an old, outdated piece and breathe new life into it with a simple color of paint. Once it's in a new space, it can brighten and invigorate it, adding charm and drama all at the same time.
Sometimes the hardest decision of all is what color to use. When you want to go bold, here are some top color choices to consider.
Emerald Green
Emerald green is the hot color of 2013, according to the design industry. It connotes thoughts of riches and a recovering economy, and its lushness can bring a look of jewel luster into your home.
Because neutrals are still popular to decorate with, a splash of bright, bold, emerald green can be a lovely contrast against beiges and tans. Think about painting a chest or end table emerald green and adding some gold or silver accents or hardware. You'll have a standout piece that will take charge.
Red
It seems red is a classic for painted furniture, one that can last through the years. Every room can hold a bold piece of red painted furniture, and the colors can range from candy apple to deep garnet. Like emerald green, a deep jewel tone will add drama, and a brighter red will add cheer.
Whether it's a chair, table, or something else, a red accent piece of painted furniture will work well with almost any other color schemes, from neutral palettes to brighter colors ranging from blues to greens to yellows. Red can add freshness, drama, or whatever look you're going for.
Blue
Colors of nature are very in right now, so painting a piece of furniture with the bold tones of blues in nature will be just the thing to do in 2013. Blue can be soothing like the sky, or invigorating like the sea. Choose from any blue shades to create a bold standout piece that will bring the natural world indoors.
Like red, blue tends to work well with most other color palettes and is a wonderful contrast to black and white.
Lavender
Whereas pink or purple may be too young to place in areas other than girl's rooms in the home, lavender is like pink all grown-up. A single painted piece of lavender furniture will pop in a room and add that vintage drama that can bring the room to life.
Lavender is a great color to mix with other bold tones, like yellow and green, or use it against a white palette for extreme drama. Have fun with it – go bold – remember, it's not a kid color anymore!
Yellow
Yellow is taking off on the runways now, so why not bring it in the home. A bold piece of yellow painted furniture, from chests to chairs to dining tables, will add a fresh new feel to any room.
Yellow can brighten darker areas and works great with natural woods or metallics. Don't be afraid to go bold – lean towards the canaries, lemons, and golds rather than the softer butter and cream yellows.
Adding that piece of boldly painted furniture to your home will invigorate your home. Take a look around at what you have already; you never know, the very piece you want may already be in your home…just waiting.
Heather Legg is a writer who writes about small businesses and Spokeo removal, the art of creativity and keeping a positive perspective every day.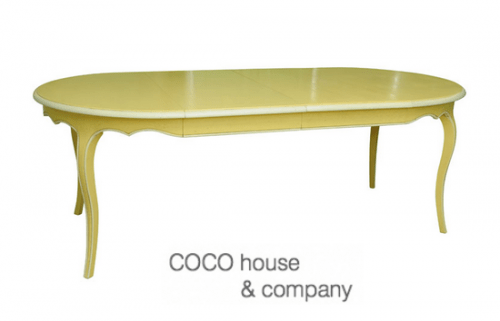 DE TONGE Provincial Table- Famous French Furniture Manufacture-Coco House, Palm Beach, FL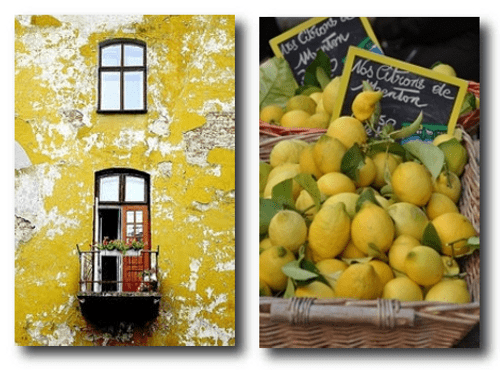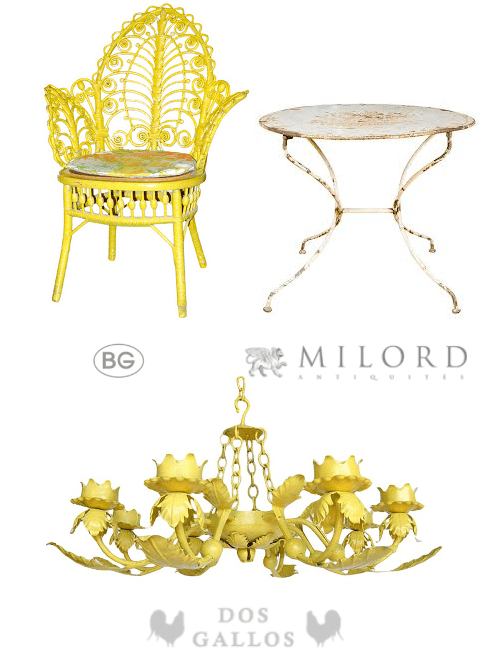 Wrought Iron Leaf Iron Chandelier In A Happy Yellow- dos gallos
Antique Yellow Painted Wicker Fiddelhead Chair – BG Galleries -Weymouth, MA
French Painted Tole Garden Table – Milord Antiques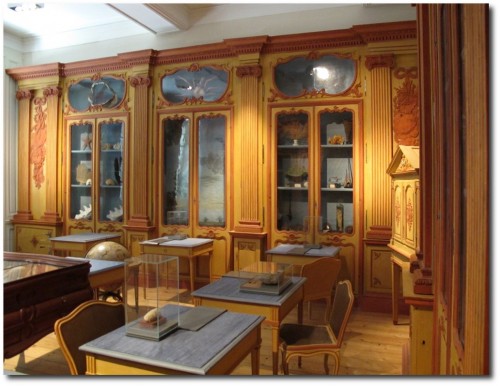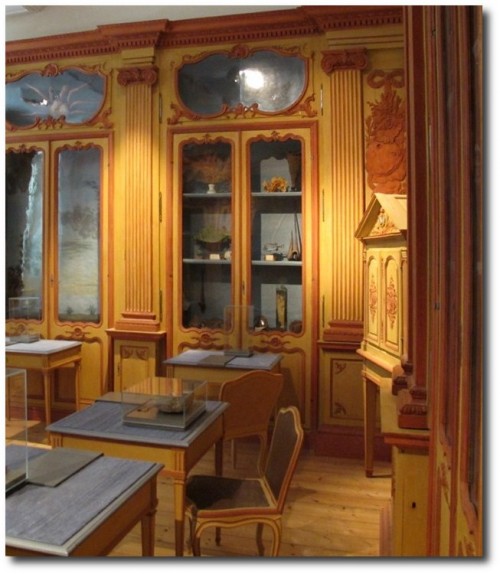 Cabinet de curiosités Clément Lafaille, après 1766. Style néoclassique. Muséum d'histoire naturelle de La Rochelle. Source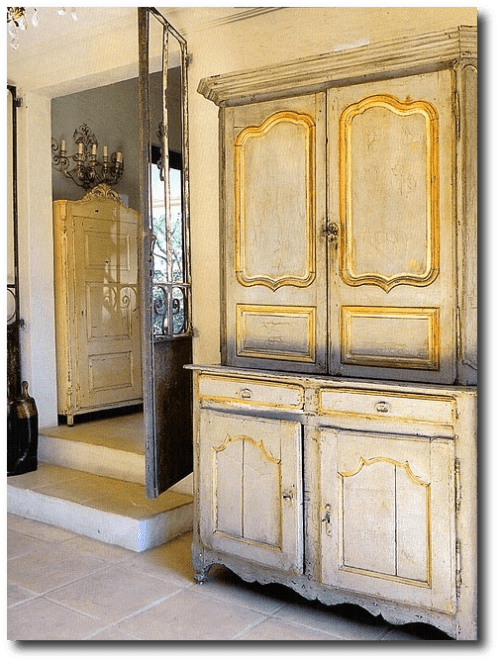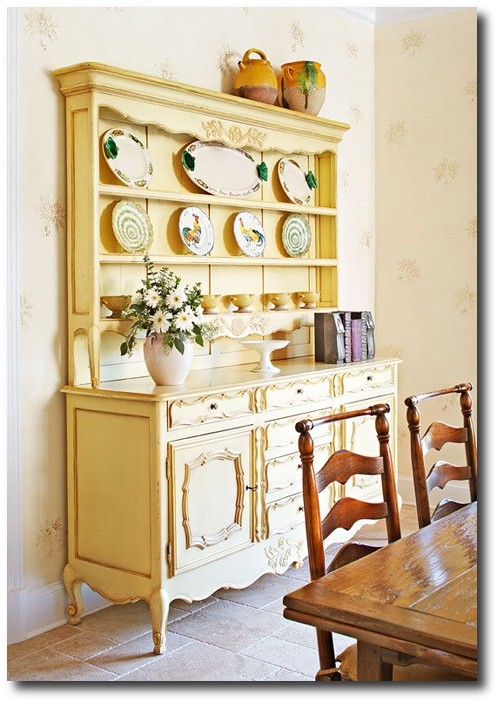 Yellow Reproduction French Vaisselier- Traditional Home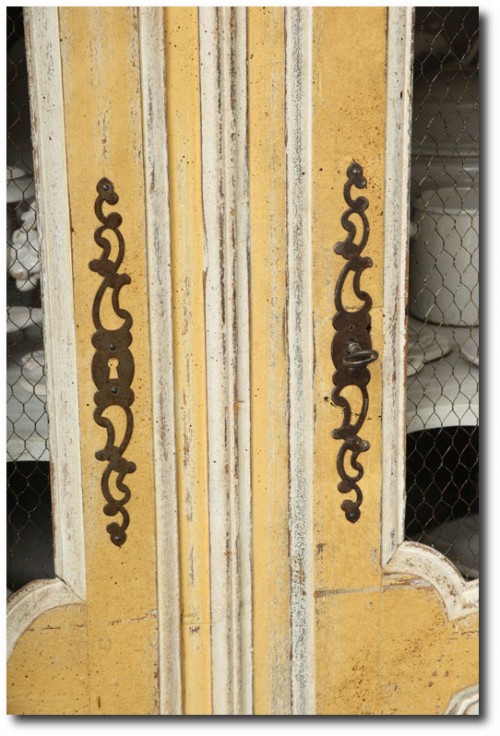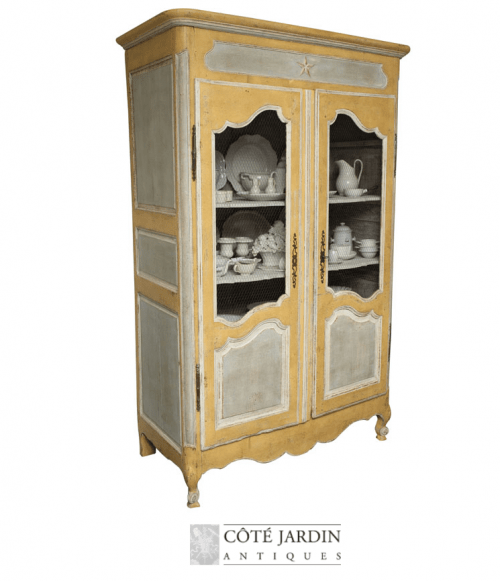 Yellow Painted Provencal Armoire – Cote Jardin Antiques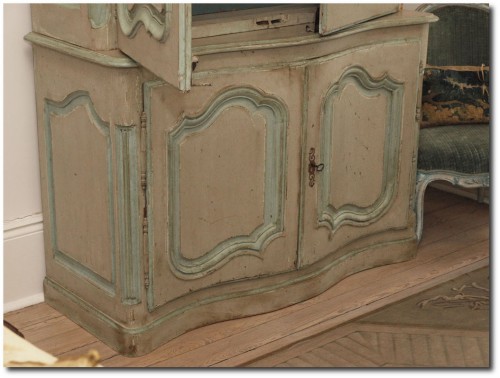 Louis XV Painted Buffet – Bremermann Designs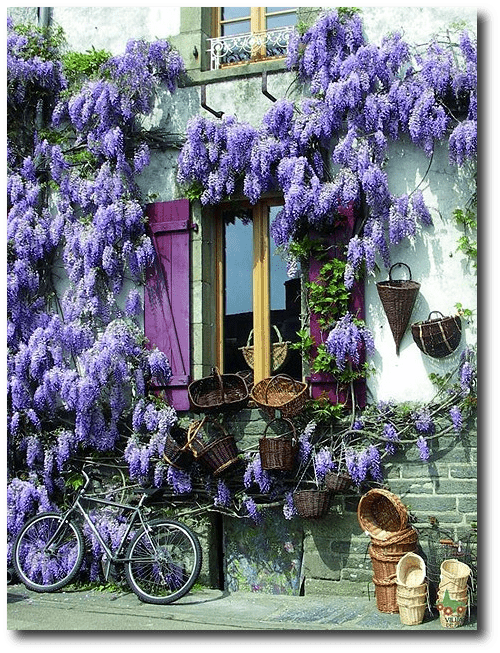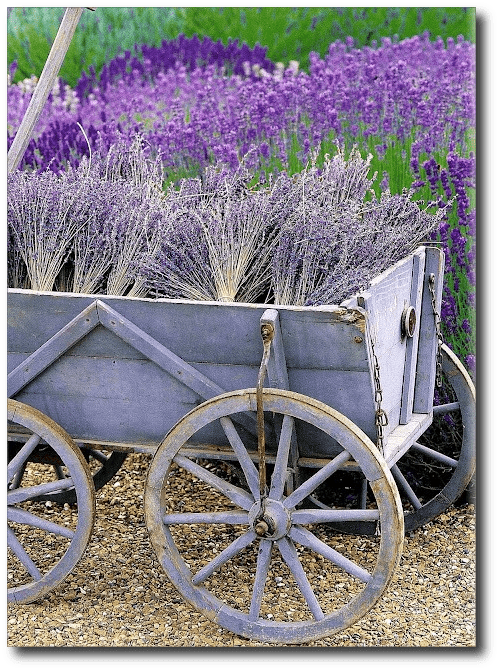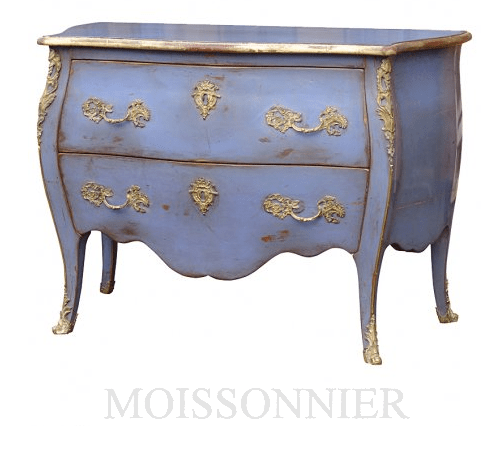 French Commodes – Available Through Cote France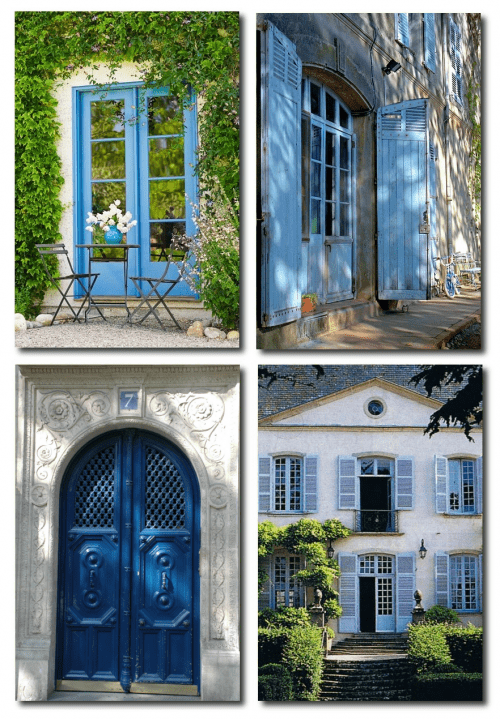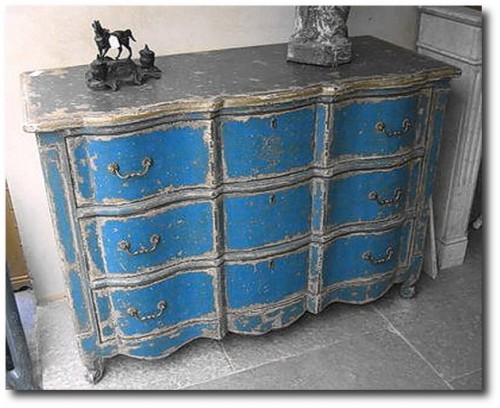 Marieclairemaison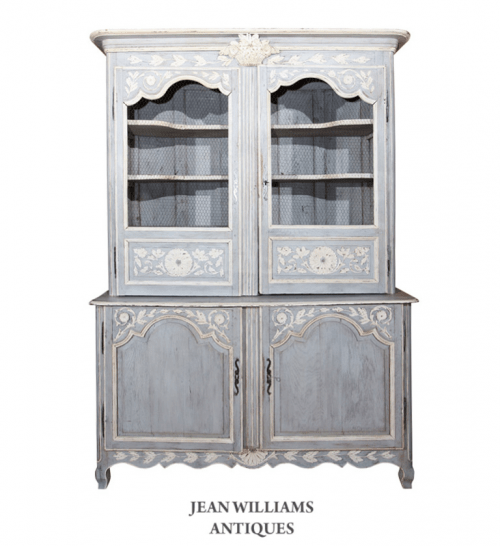 French Painted Buffet Deux Corps- Jean Williams Antiques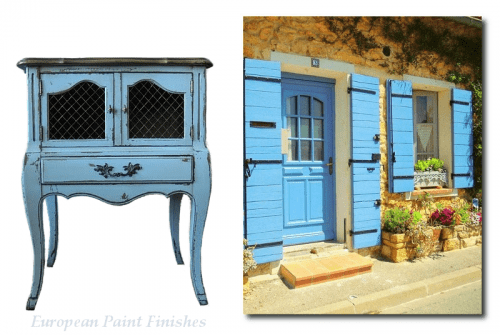 Blue Painted French Furniture- European Paint Finishes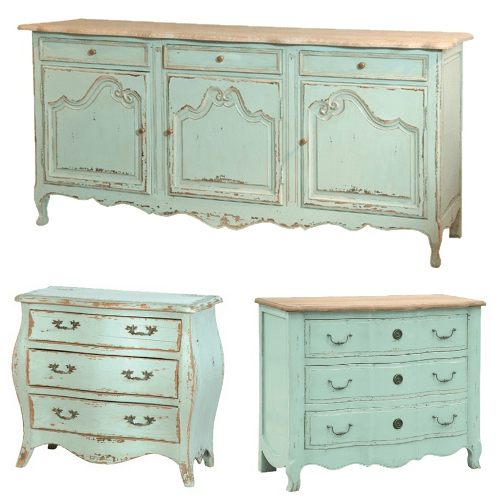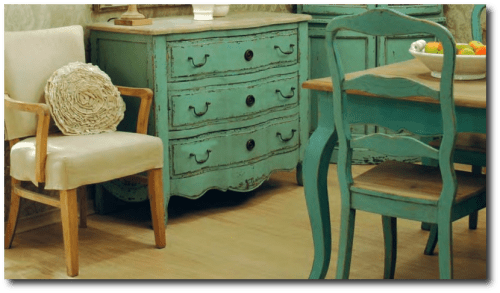 Etienne French Painted Furniture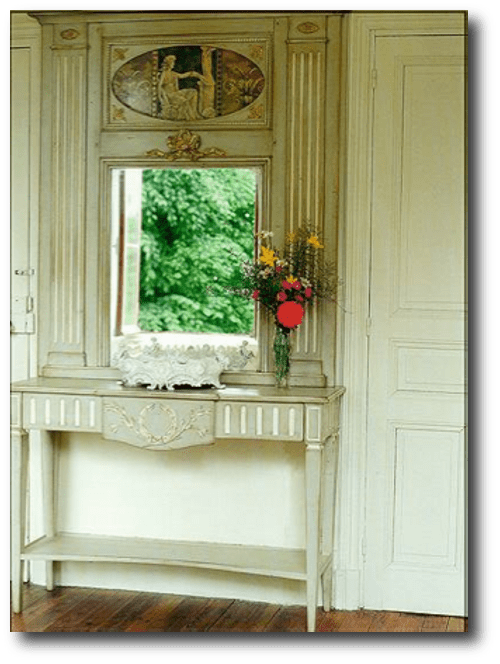 Cote France Tables
Green Painted French Provence Styled Furniture- Available Through Cote France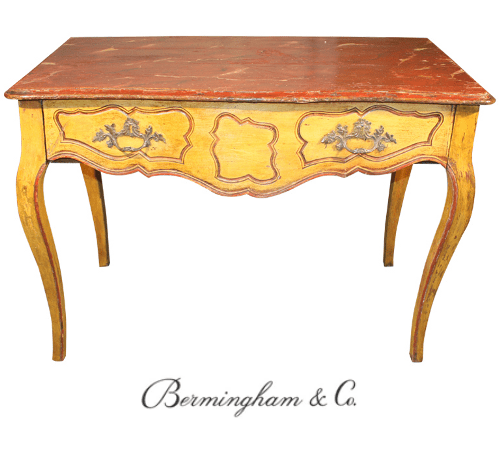 Louis XV Period Painted Console Table, Bermingham and Co – New York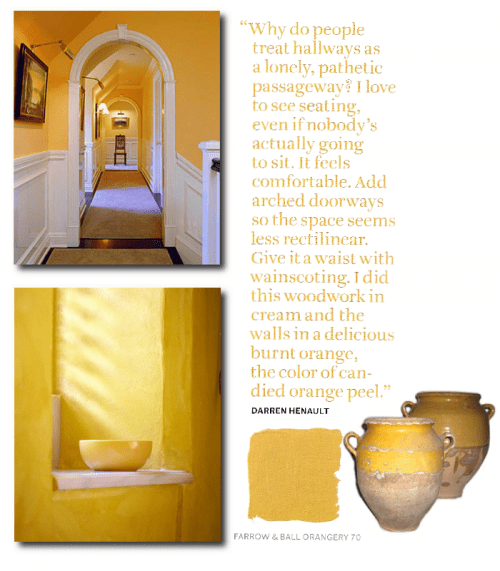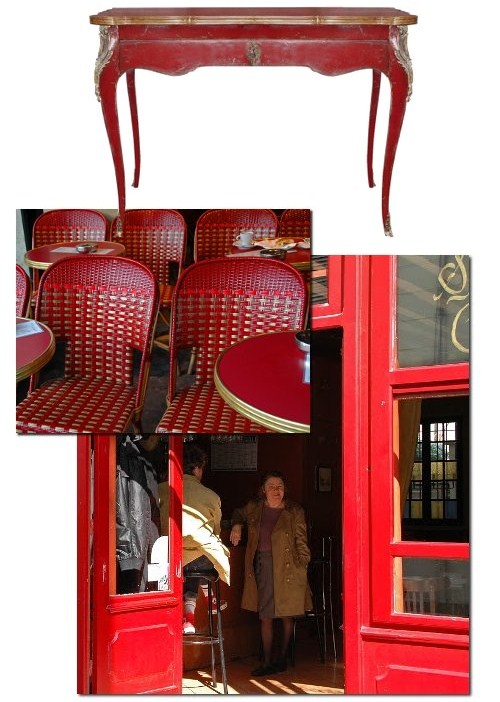 Au Rendez-Vous de Montmartre, Paris And Beyond Blog– Red Painted Desk Cote France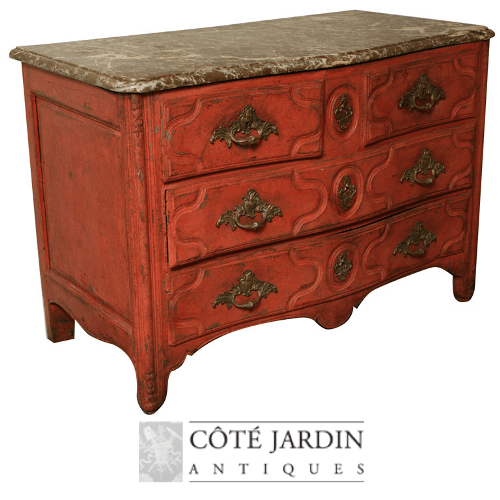 Red Painted French Louis XV Chest- Cote Jardin Antiques
Save