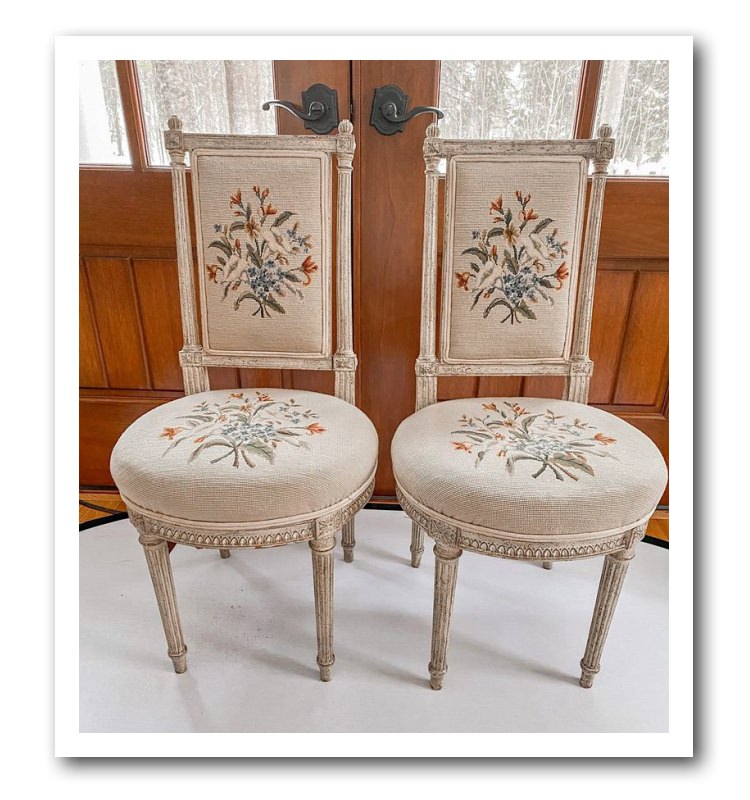 Set of 2 hand needlepointed custom Louis XVI chairs. They just don't work for my space but beautiful.
One chair needs to be resewn on the bottom. Original horsehair filling.
Dimensions: seat is 18 inches by 16 inches, back is 3 feet tall $200 – Krista Robertson on facebook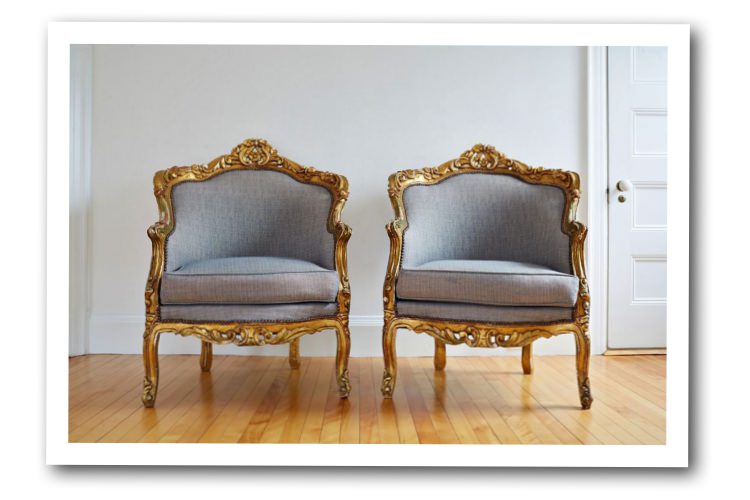 Antique French Louis XV Barrel-Back Bergère style chairs with intricately carved accents in a gilded finish.
Professionally refurbished and reupholstered in durable heavy linen, the soft blue/gray fabric compliments the rich gold organic motifs.
$2900 Alice Ross on Facebook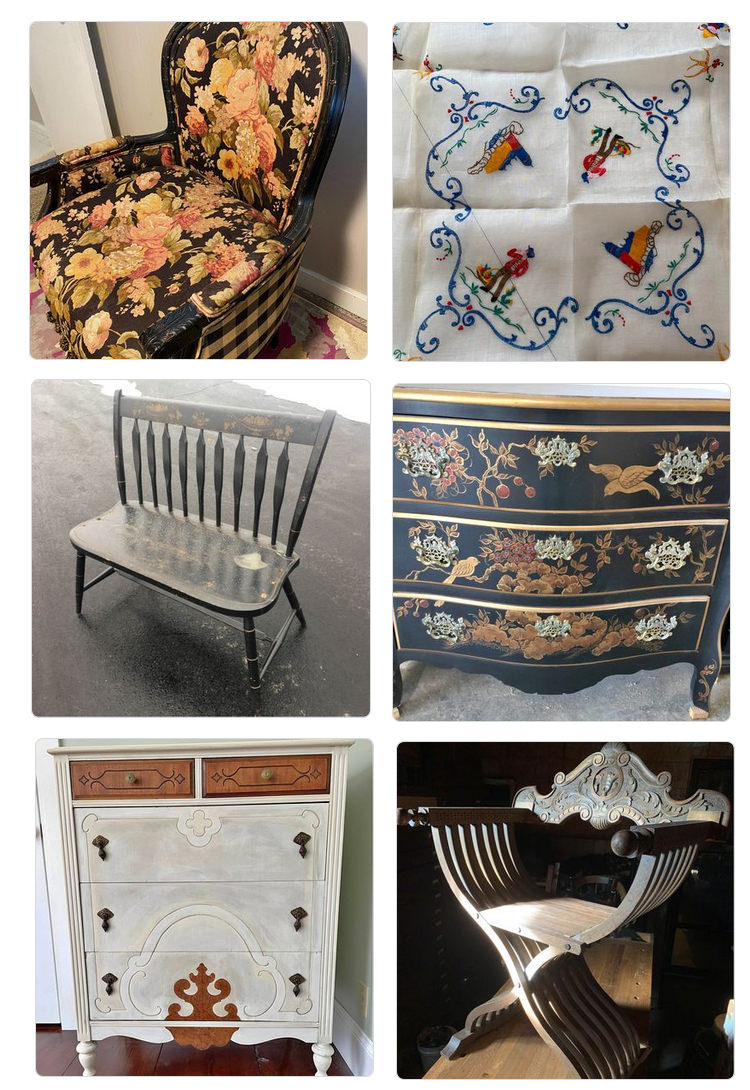 Painted Furniture Finds On Facebook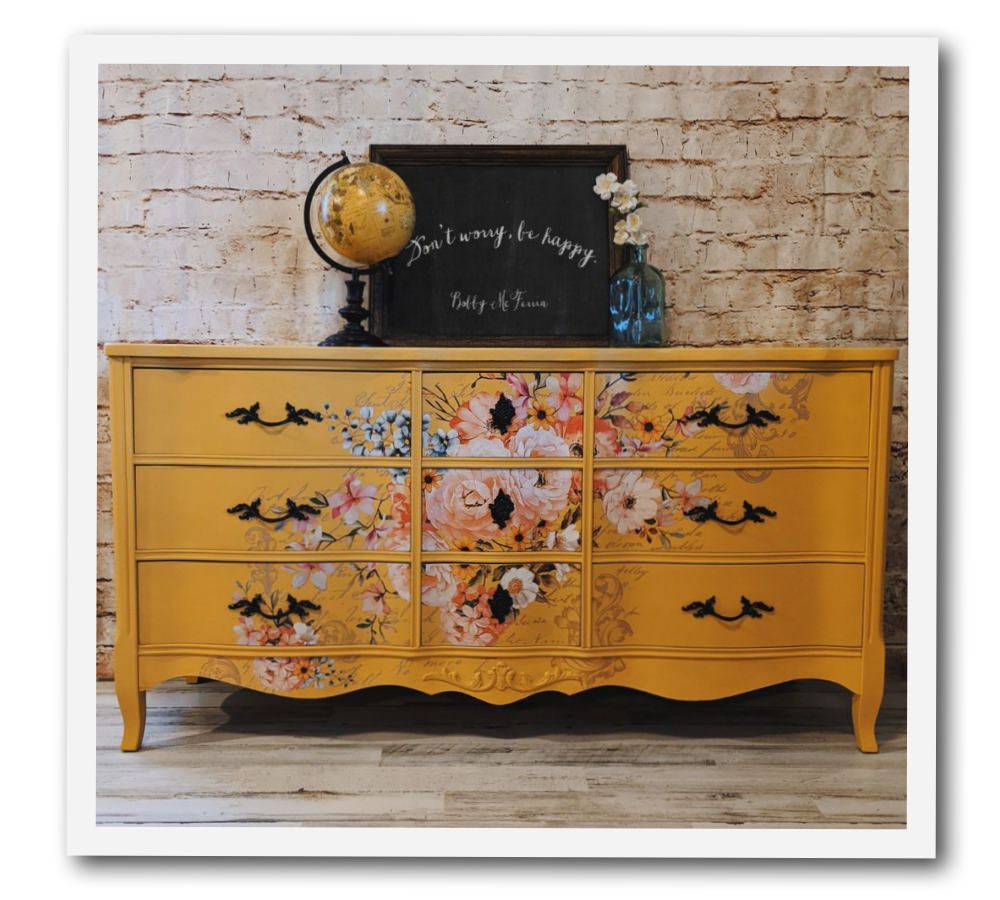 Gorgeous French dresser with ample storage space for sale.
It has been painted a warm, deep shade of yellow and adorned with beautiful floral blooms.
The pulls have been painted black for a stark contrast. – Painted By
Odds & Ends