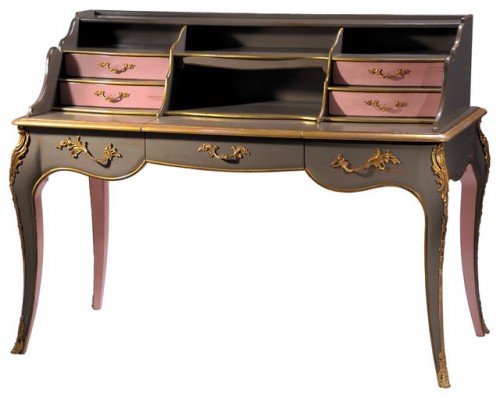 French Secretary Tiered Desk – GBP 4,295.00 by Sweetpea & Willow
In many homes, space is at a premium so many home owners need to think strategically about how to best use the space they have available. The dining room is a great option for a space that can double as a home office, while at the same time functioning as an area to eat. In many modern homes, the dining room is left unused, so why not turn it into an area that functions for a secondary business? In some homes, space is very limited after the kids all get their own rooms, so family rooms need to be thought out.
If you're thinking about using your dining room in this way, then consider investing in a secretary desk, which can hold a computer, keyboard, which can house all the computer equipment, leaving the dining room table left clean for dinners. Slant desks are perfect for dining room furniture as they often have additional cabinet space that could house extra books and binders for school or business. At the same time, they close up so you don't need to see the computer keyboard, and all the mess that everyone has while they are working or studying. You may also want to get a sideboard that can double up as a filing cabinet.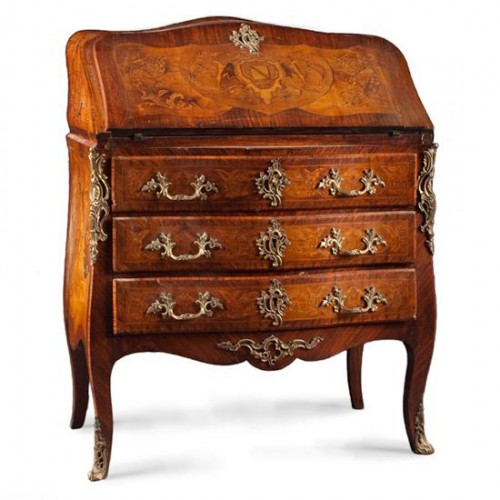 An antique Louis XV desk of rosewood and fruitwood with marquetry inlay and original ormolu and hardware.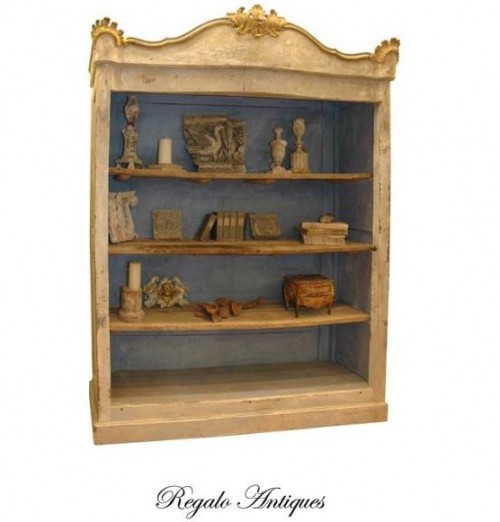 Painted open front Biblitheque with barooque bonnet
Rare 18th Louis Xv Century French Oak Desk, Vintage 1950 French Secretary Desk Louis XV
French Provincial Louis XV Painted Chestnut Bibliotheque – This white painted, display cabinet or bookcase displays a moulded cornice above a conforming, paneled case enclosing open shelves, on a plinth base. It offers great display space and storage. Eron Johnson Antiques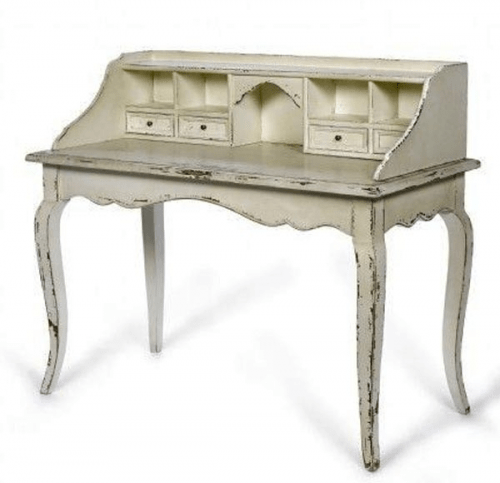 This large and impressive French writing desk is hand-painted in antique white and rubbed down considerably to achieve a heavily distressed vintage look. It features four small drawers below four classic pigeon holes. The shapely legs and scalloped underside make this a wonderfully sophisticated piece of French furniture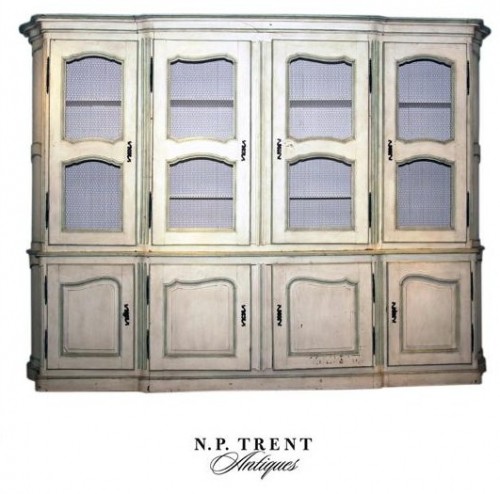 Louis XV Polychrome Painted Two Part Breakfronted Bibliotheque– A French Louis XV Polychrome Painted Two Part Walnut, Beech and Oak Breakfronted Bibliotheque C1780, the uppermost with molded conforming cornice above the paneled and scrolled sides with a pair of inset screened doors flanked by outer conforming screened doors, each with thumb molded decoration and with arched asymmetrical tops and center panels enclosing shelves, above a base section with four solid arched panel doors on a plinth base.
Save