From the opulence of Louis XIV to the sophistication of the French countryside, every period throughout France's turbulent history had a unique style. For those trying to recreate these looks in their own home, here are some of the most classic must-have furniture pieces with French origin.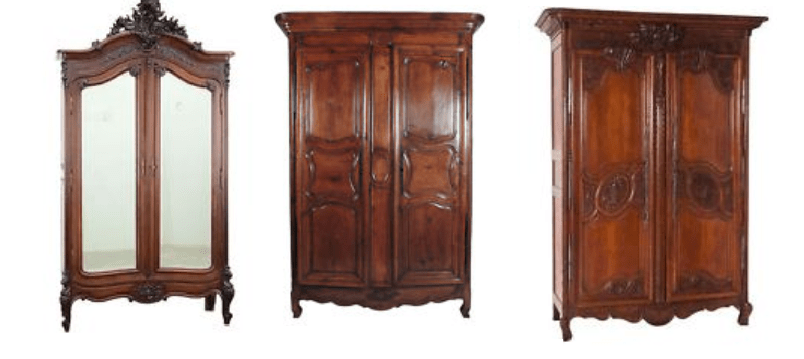 1. Armoire
Armoire is a word borrowed from the French language to mean wardrobe. The
armoire
has a long history in French design, but its style has changed quite a bit throughout history and even differs based on region. Throughout the 17th and 18th centuries, when French style was quite opulent, armoires featured intricately carved doors.
French country furniture
, which has the more traditional style of the French countryside, has more subdued armoires with simpler carvings.
Antique armoires
are still popular, commonly sold in a variety of wood finishes.

2. Chaise Longue
Literally translating to "long chair," a
chaise longue
is an upholstered sofa in the shape of a chair. Although many see the chaise longue as a luxurious but primarily decorative piece of furniture, it was not always this way. French craftsmen began making such furniture in the 16th century for aristocratic customers, who would relax on these sofas in sitting rooms as they greeted guests. In more modern times, many have used them to accent living rooms or as benches in master suites.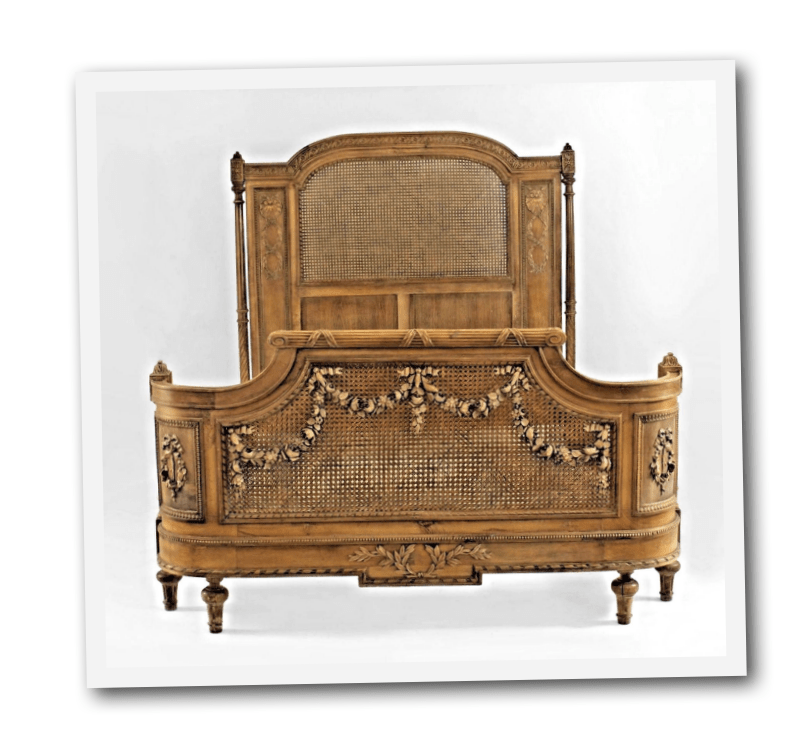 French Louis XVI Style (19/20th Cent.) Walnut Full Size Bed with a Cane Pane- Newel on eBay
3. Louis Bed

When shopping for French furniture, one may often come across the term "Louis bed." The "Louis" in "Louis bed" is likely referring to Louis XIV, Louis XV, or Louis XVI. The rules of these men span from the mid-1600's to the late 1700's and the French Revolution, and during this time, the popular style of bed was largely the same. The Louis bed commonly features intricate hand-carved head and footboards fit for a king. The wood comes either stained or painted, depending on one's personal tastes.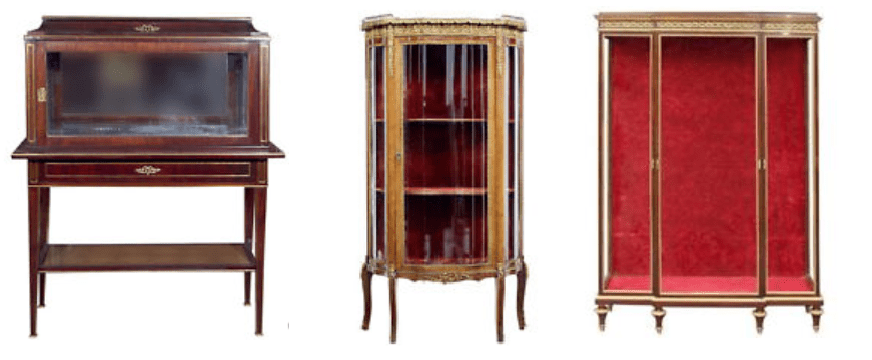 4. Vitrine
While people commonly use the word "
vitrine
" in English, it is originally a French word for a display cabinet. Traditional
French vitrines
feature glass doors so that one can display cherished items on glass shelves. Many also have mirrored backs, allowing for one to view both the front and back of the items on display inside. The vitrine dates back to 18th-century France, but they continued to grow in popularity throughout the following centuries.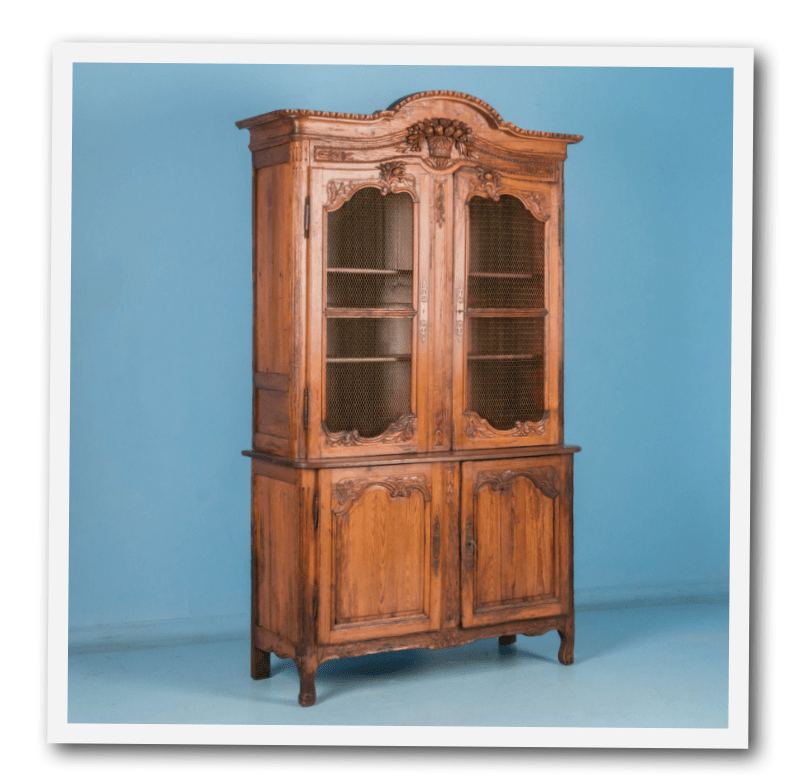 Antique 19th Century Hand Carved French Provincial Bookcase Cabinet –Scandinavian Antiques Co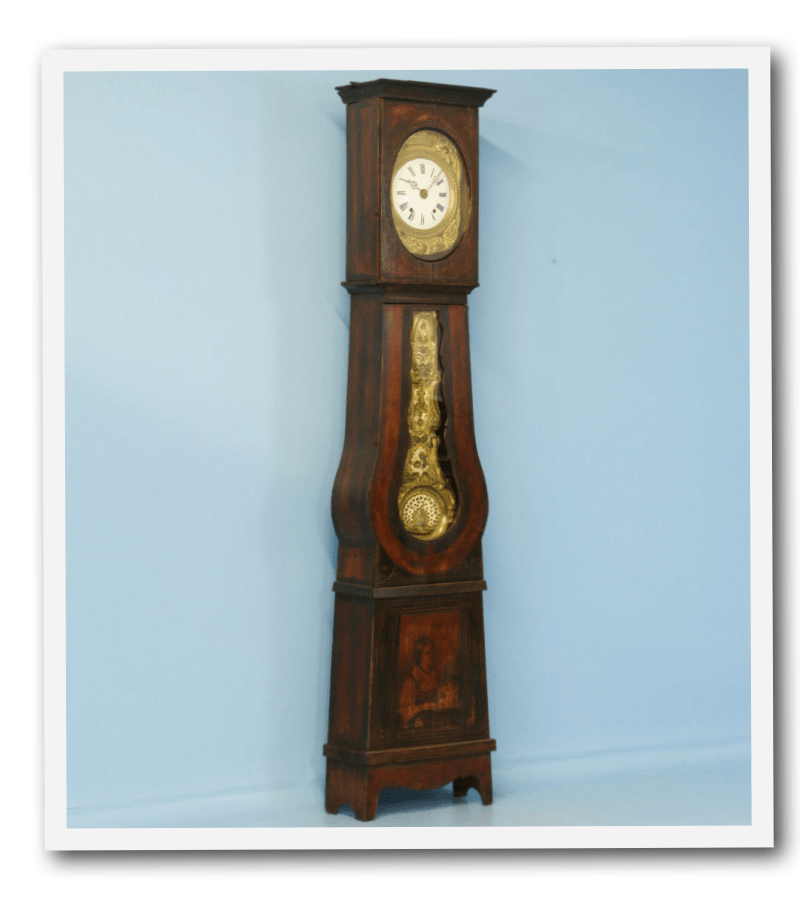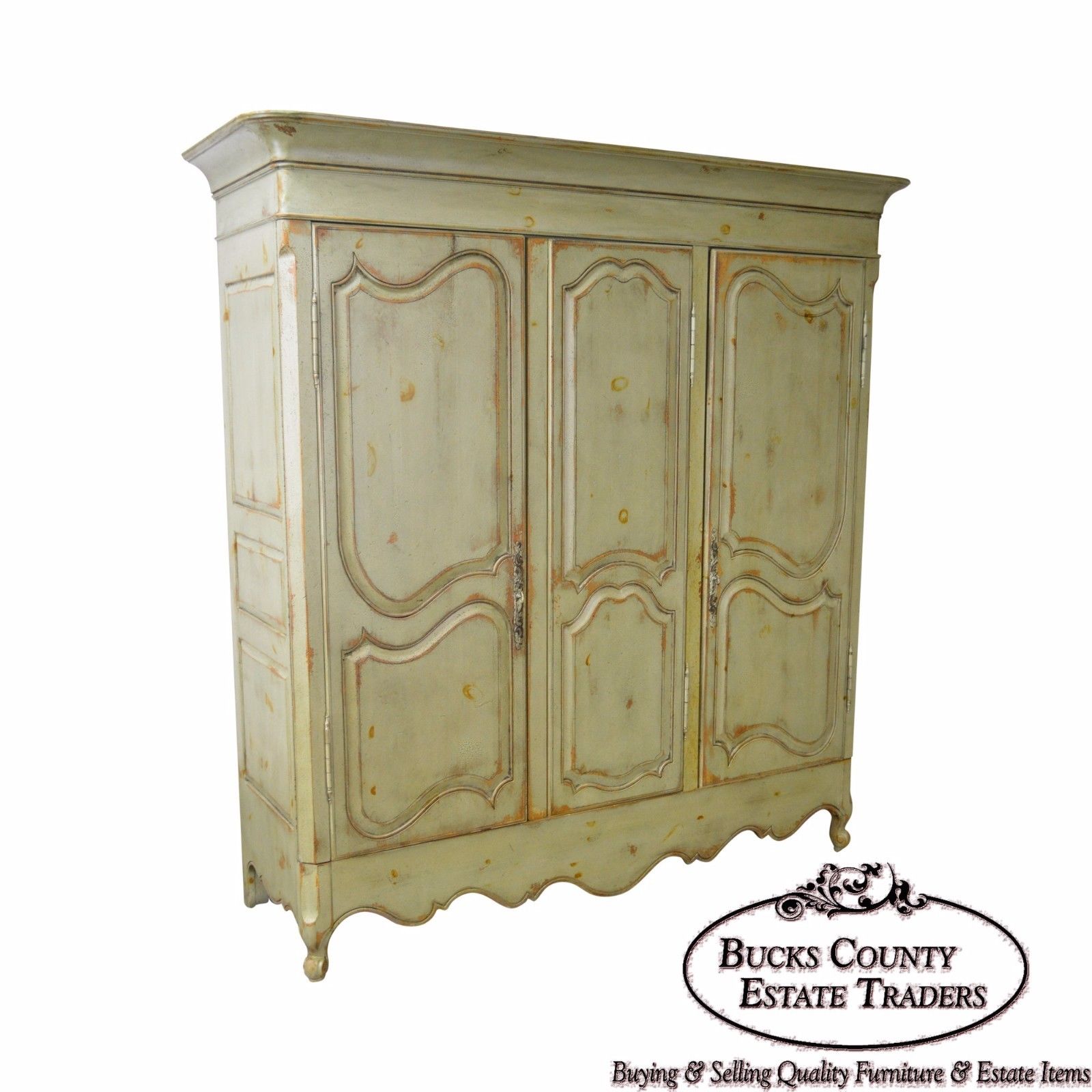 Habersham Plantation Large French Louis XV Style 3 Door Armoire-Bucks County Estates