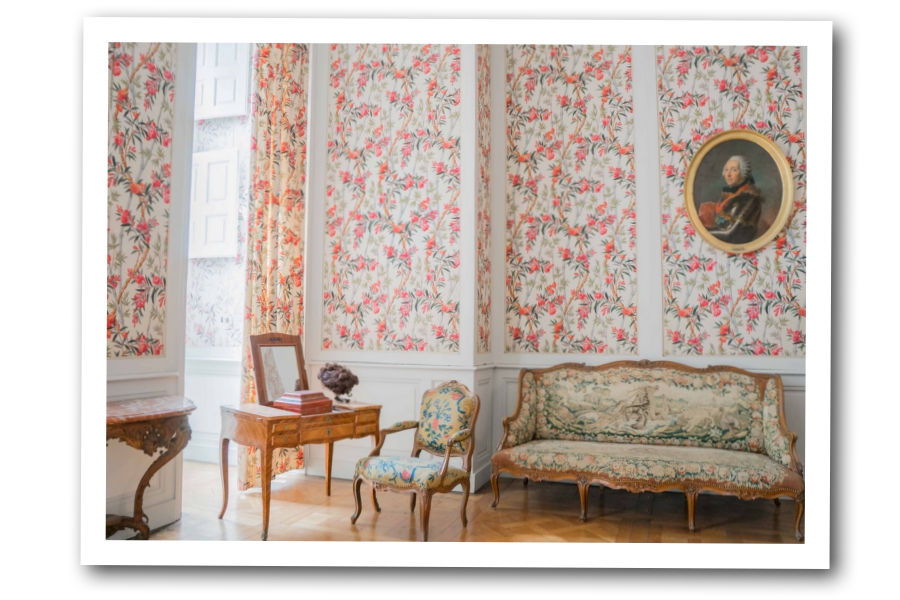 Chateau De Chambord attracts many tourists each year, all hoping to catch a glimpse of this remarkable landmark.  The chateau is 2 and a half hours by drive from central Paris.  Located in the heart of the Loire Valley between Sully-sur-Loire and Chalonnes, it is the largest chateau in the region; boasting over 400 rooms and 28 staircases.  Here are some pictures of this marvelous structure taken from wikipedia.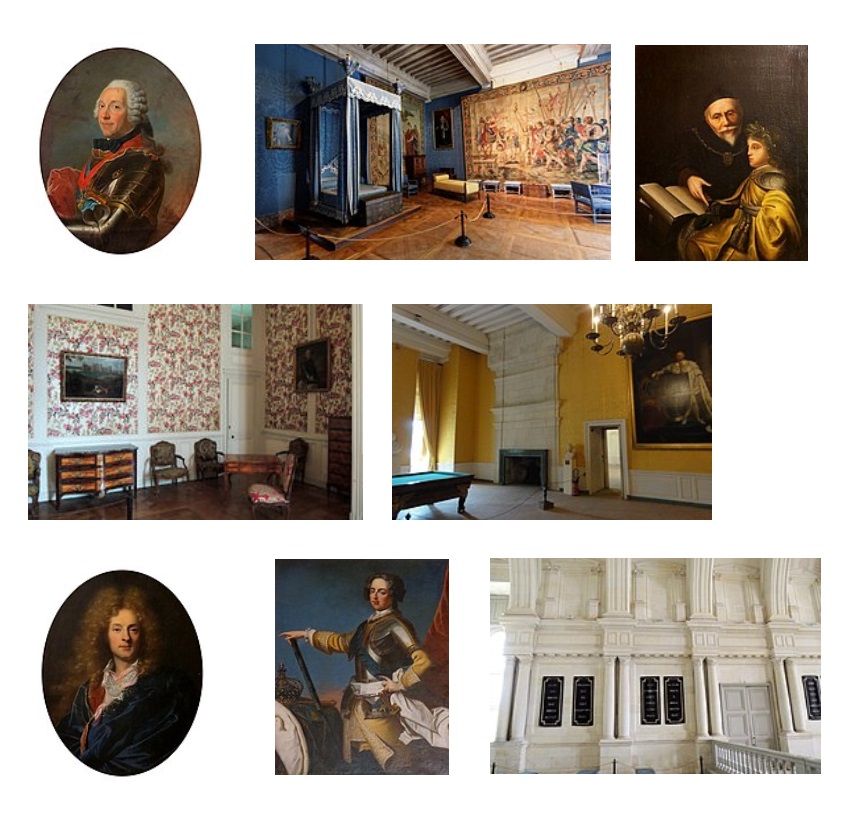 See more of this beautiful castle here on wikipedia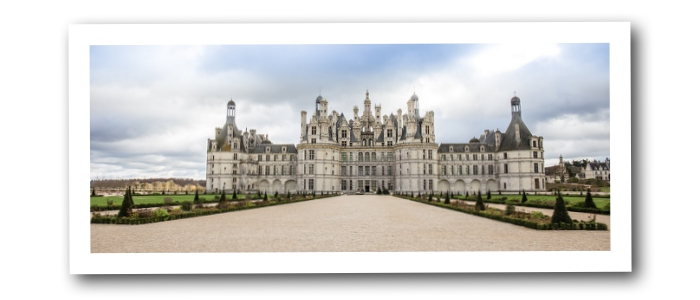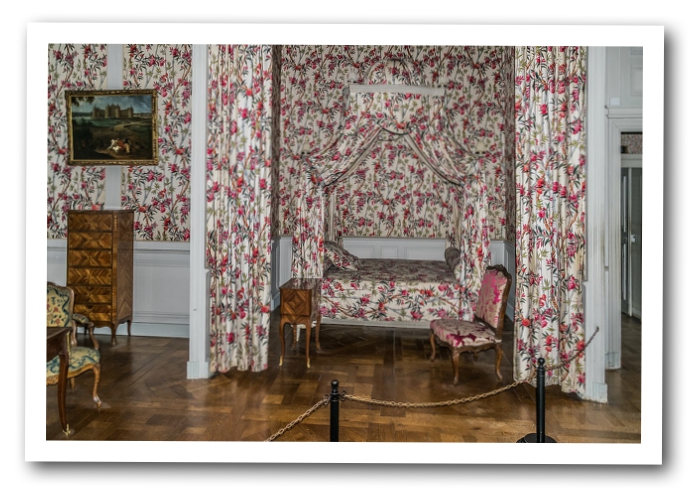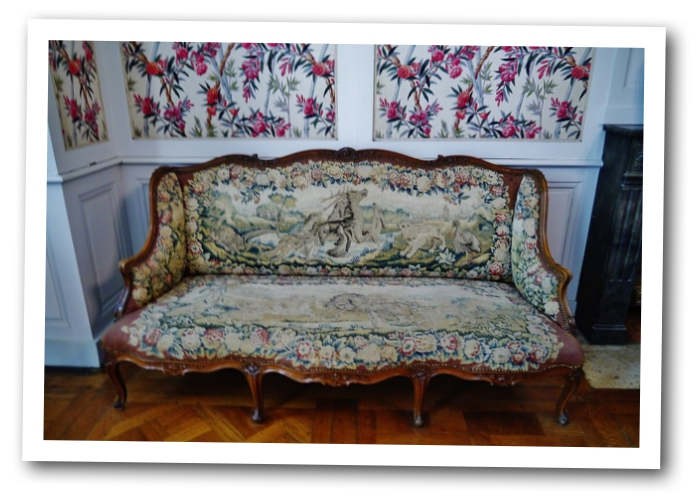 A finer look at this sofa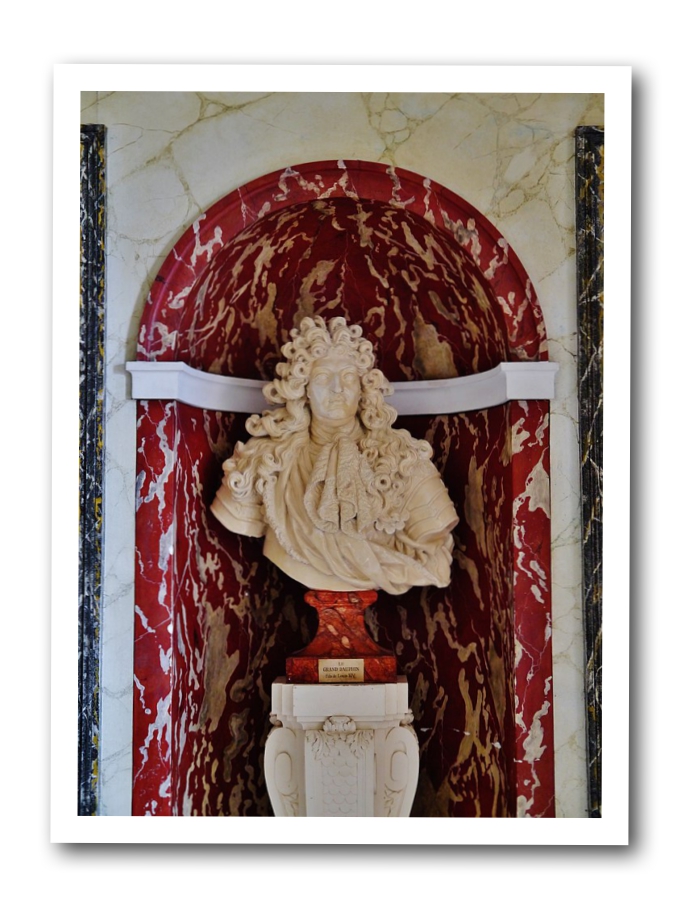 Look at the beautiful stone work set off in red around this bust.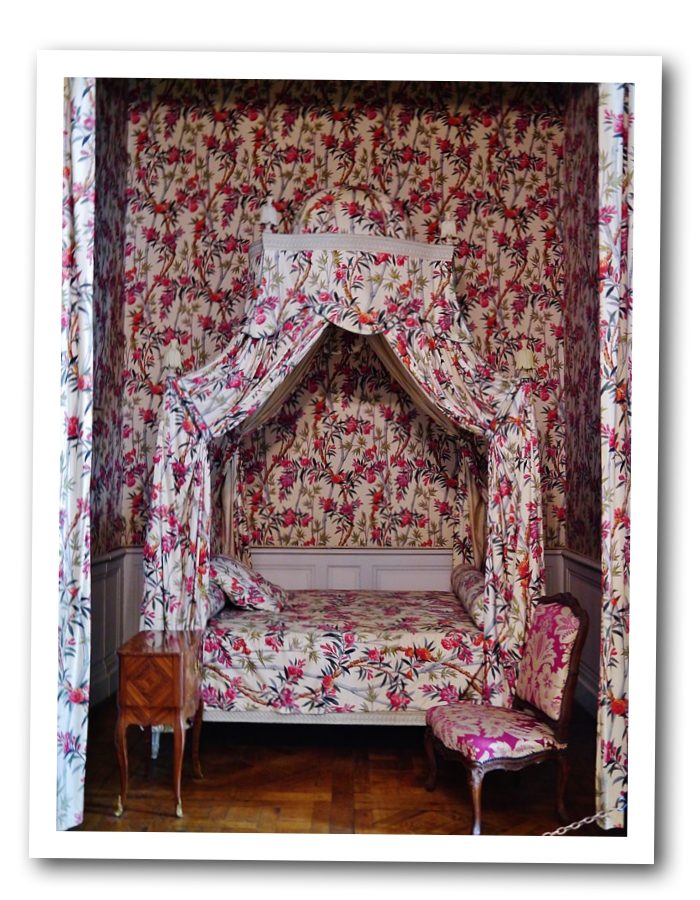 A beautiful room designed around red, white and fuchsia pink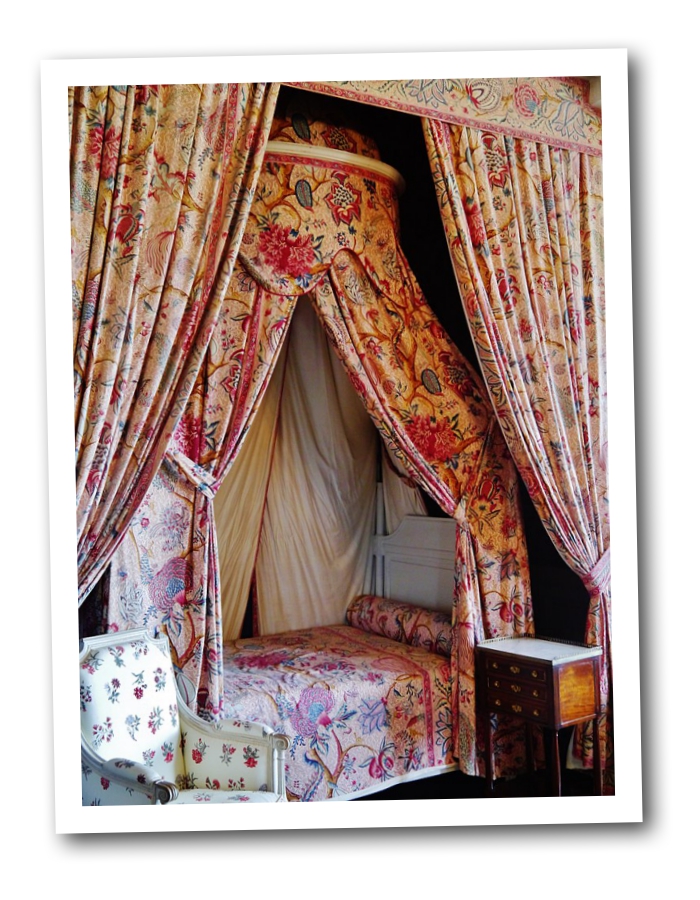 Another angle of this spectacular room.
Titled – The Governors Apartment in Chambord Castle France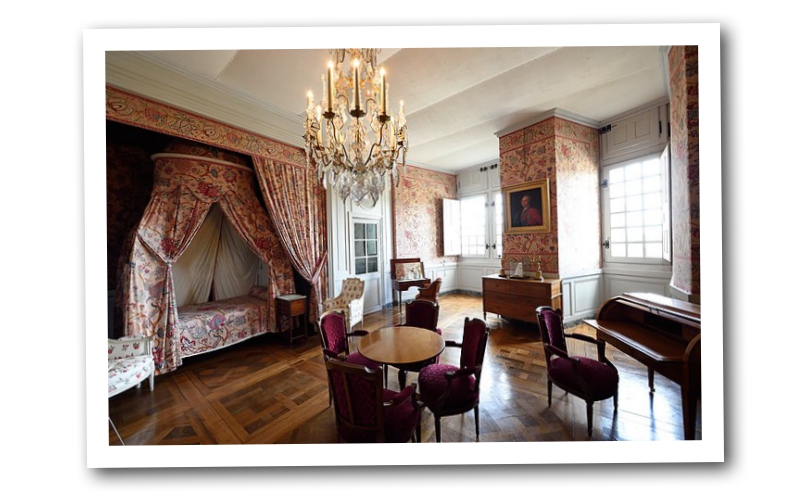 Lush plums and pinks accompany reds in this room designed around this incredible pattern.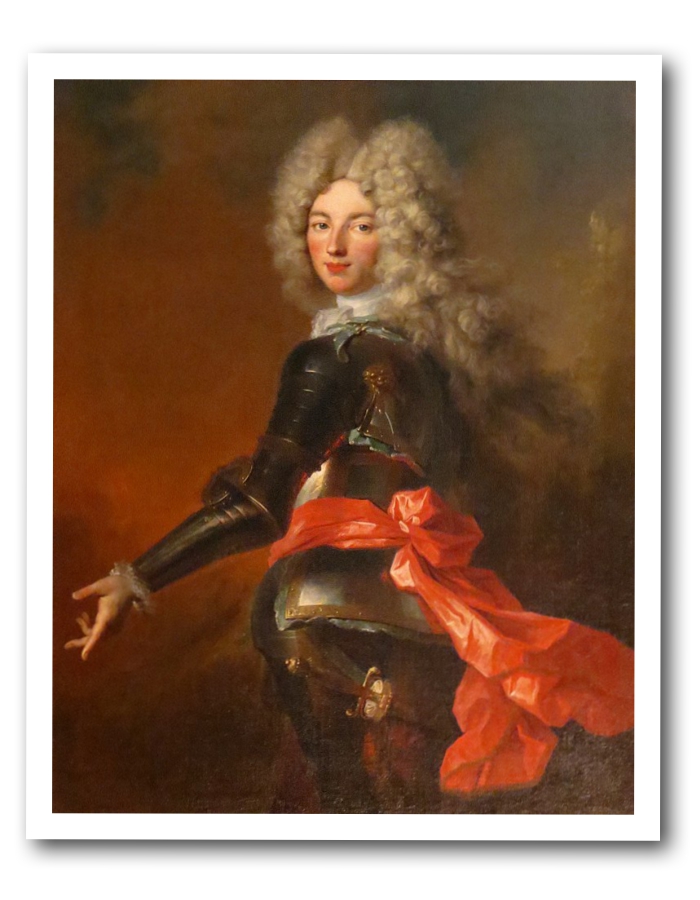 Maximilien Philippe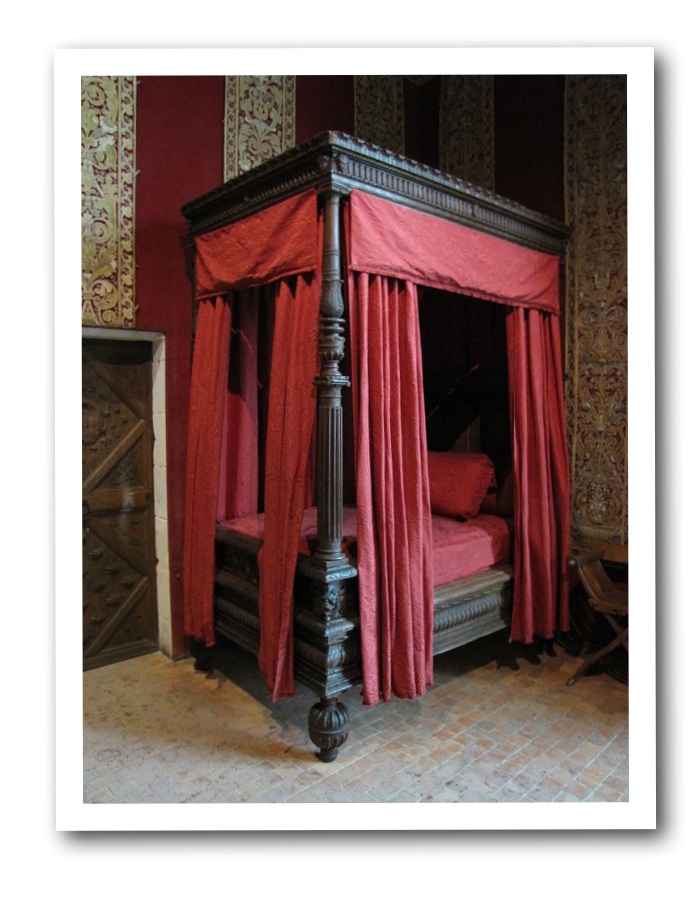 A beautiful canopy bed dressed in red
Checked pattern walls in red, with velvet French chairs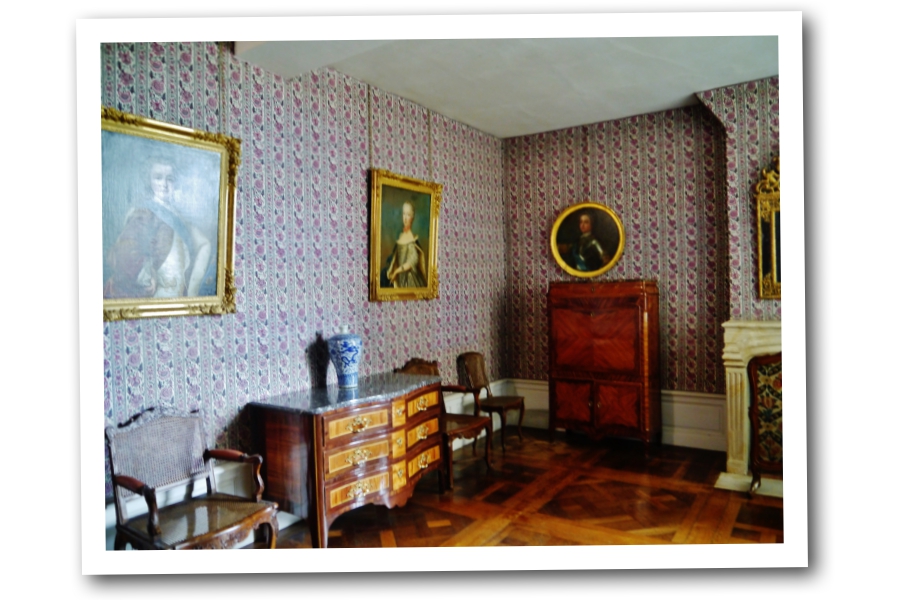 A room with a beautiful French wall wallpaper.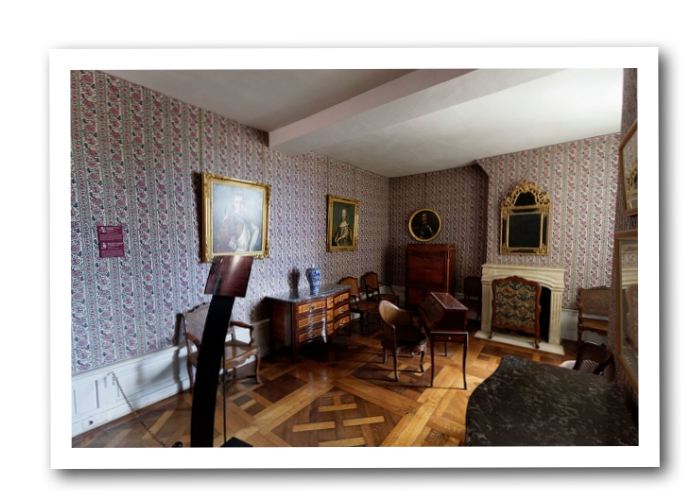 Another view of this room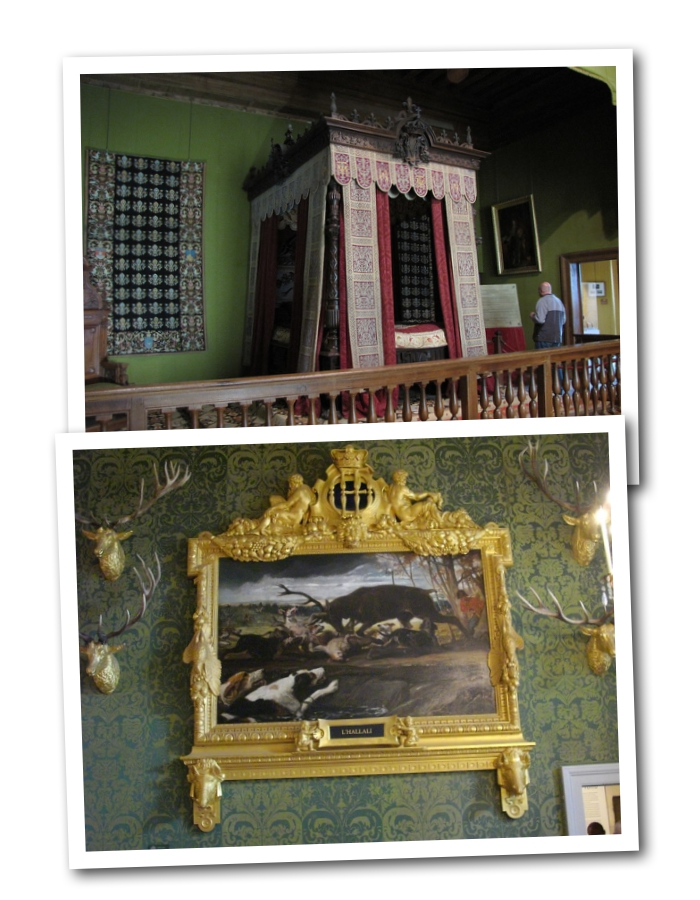 Baroque patterned wallpaper in green with gilt wall paintings.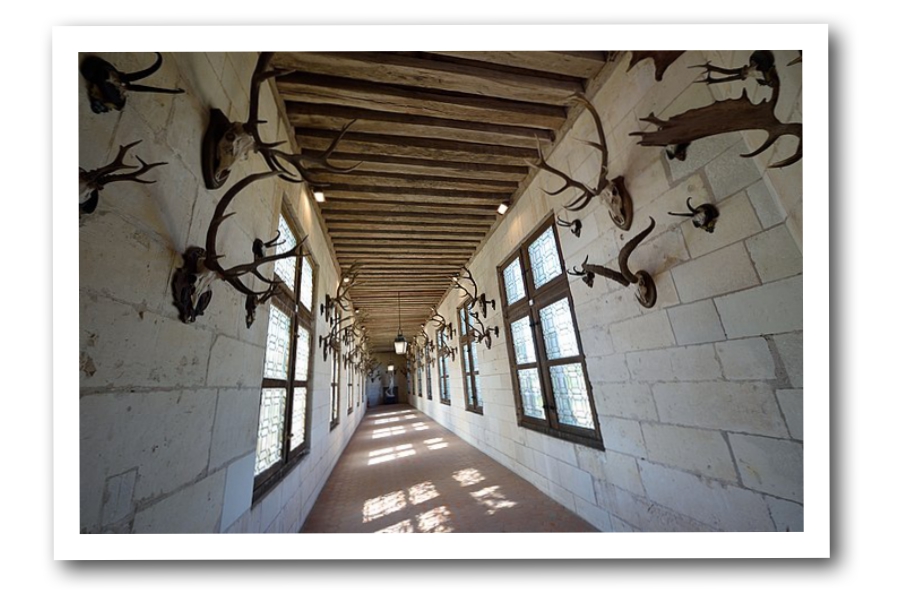 A Trophy Hallway in the Chateau De Chambord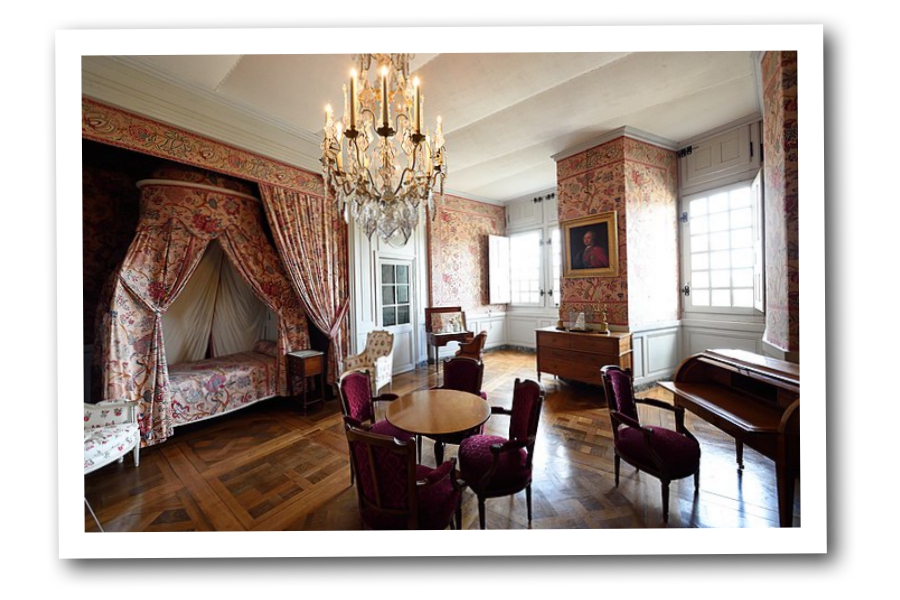 The Governors Apartment in Chambord Castle France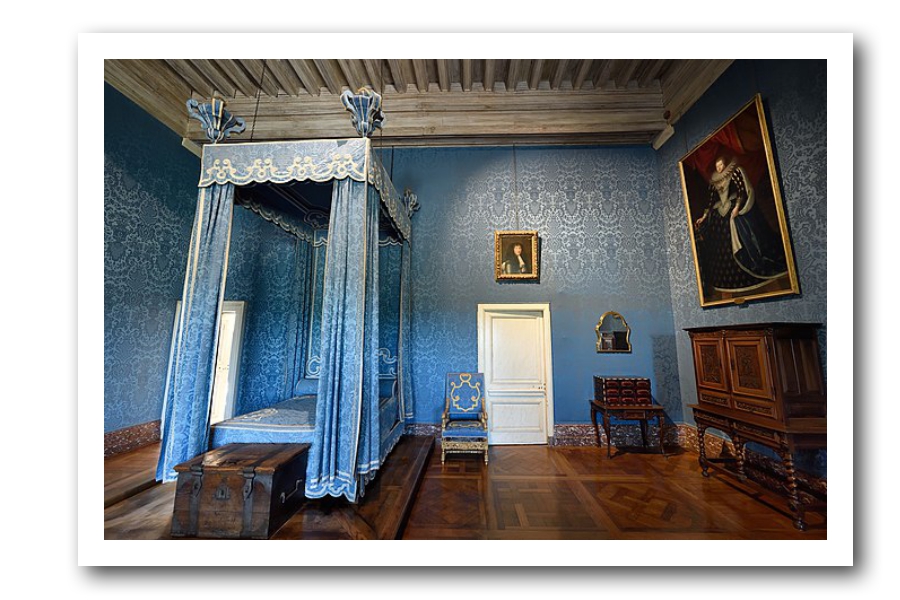 The Queens Apartment In The Chambord Castle France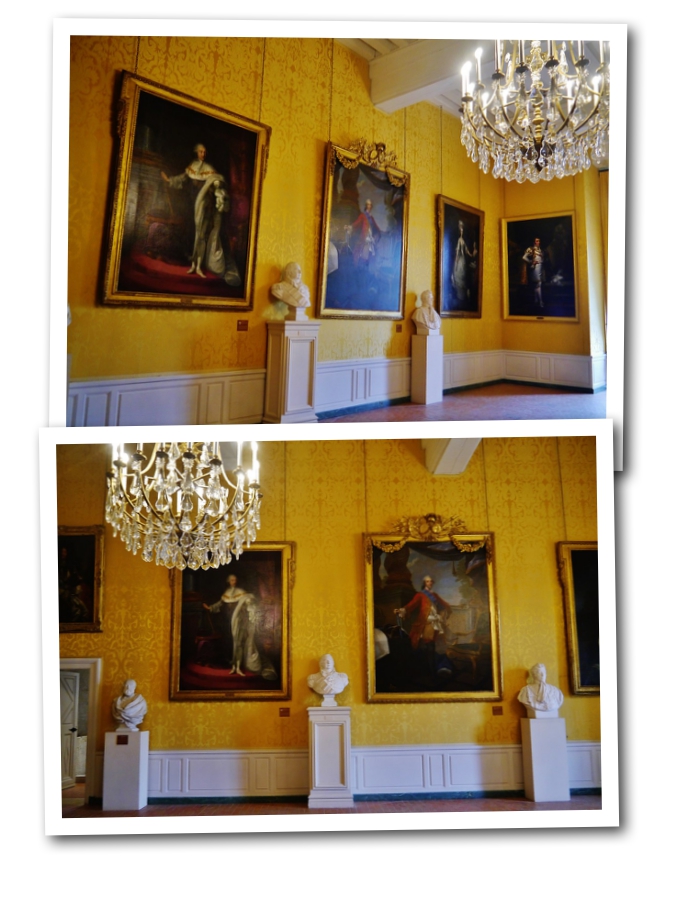 French Yellow and White with Oversized oil paintings in the Chateau De Chambord