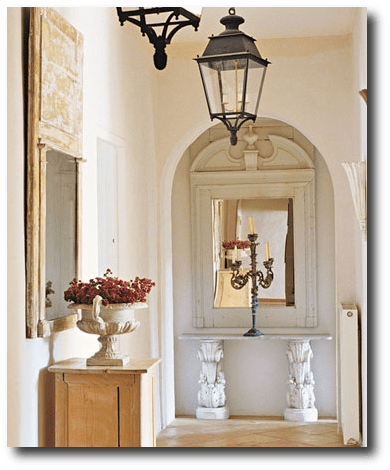 When the three farm buildings merged to create a single luxurious home, the result was a functional, yet beautiful to live in. A trio of worn 1850s structures in Provence was transformed into a single, spacious farmhouse. Renovating a trio of Provence farm buildings wasn't an easy process. It all started with two decrepit houses and a gaping barn in between. Today the three buildings are linked together, which are seen as one whole home with all the modern comforts and old-world charm. Old beams and stonework were preserved, and the new stonework was created mimic the original. A wisteria-shaded pergola is the perfect spot for taking in the tranquil scene of the stone-edged reflecting pool. The house's original structural beams are displayed in the living room area, enhanced by the patina of generations of paint. To add depth to these beams, the flaking and peeling layers were lightly sanded to reveal the wood with just a touch of subtle colour. Double living rooms bring an open floor plan to the main level of the home. These two rooms are linked by newly constructed arch. A fruitwood-topped buffet running along the rear wall of the large living room provides display space for the homeowner's antiques.
In the kitchen area, old stone gives this room an old Provence feel. Wooden cupboard fronts, and limewash blends the shelving subtly with the rest of architecture. An antique Italian mirror at the top of the stairs makes a strong statement. A trumeau mirror is heavily distressed and works nicely with a rustic wood pedistal which sits am urn with a splash of red foliage. One of the bedrooms shows an saturated blue painted ceiling and beams. The bathroom shows off a pair of porcelain basins were mounted into a country table.
All images and information from Remodeling Center.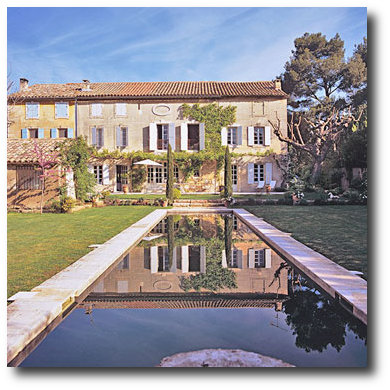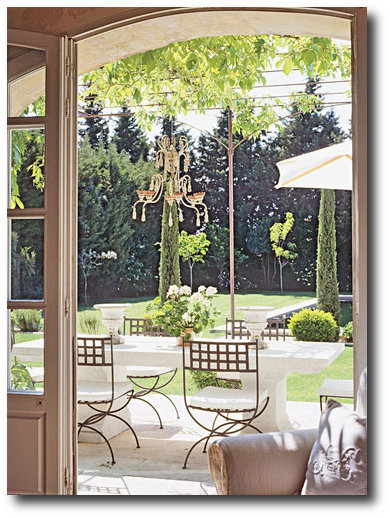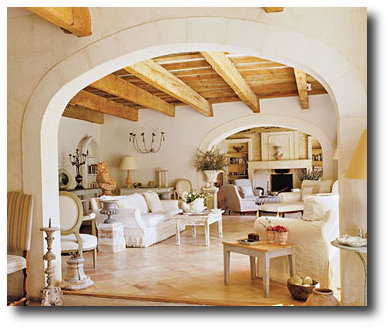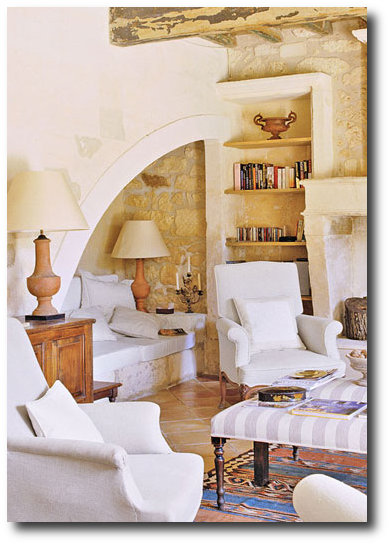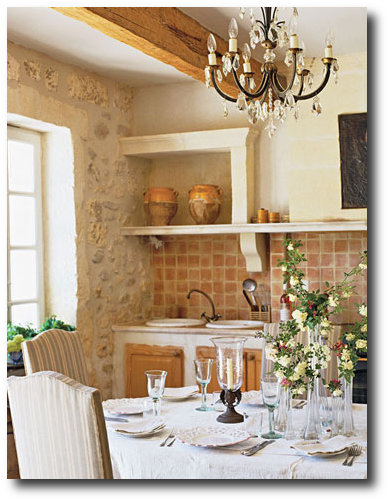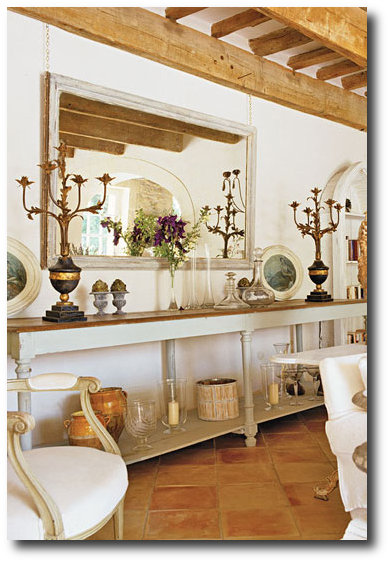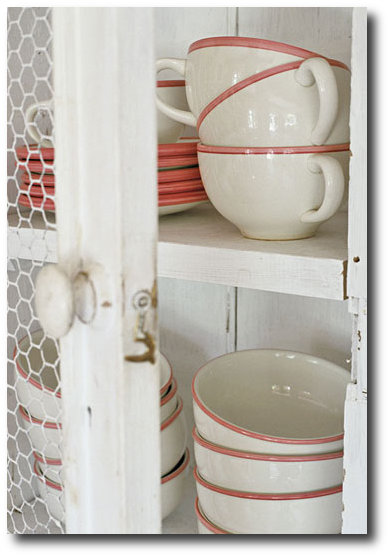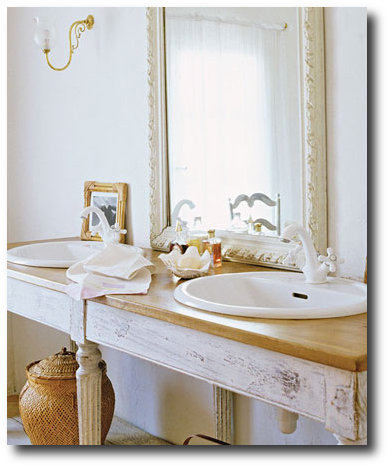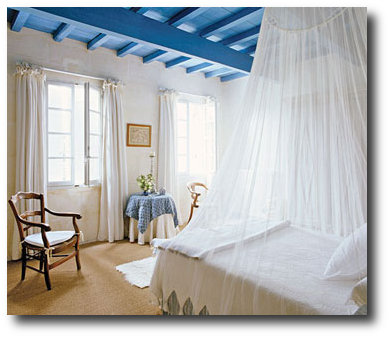 Save