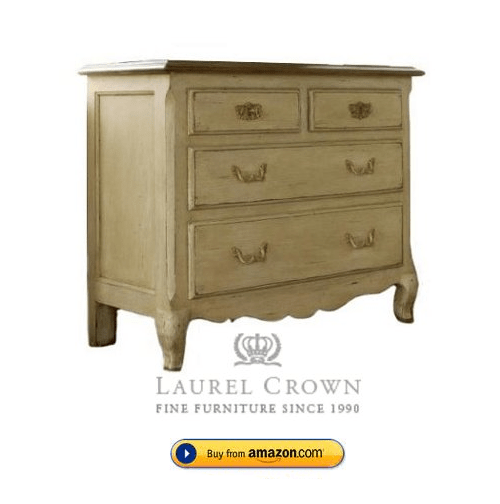 This chest is an antique reproduction of a chest originating from the countryside of Southern France typical of those seen in the 18th century. This fabulous chest is made from solid pine wood and wrought iron, and features a beautiful aged patina.
The process that Laurel Crown goes through is they layer their paint, and then scrape it and then sand it down by hand.
Charles Faudree is known as a French Country Designer, and features a lot of solid wood 18th century style chests in his French Country Living book.
In his book he details the Nomadic lifestyle and features many pictures with authentic looking rooms that could give you some ideas of how to decorate with this style of chest.
This French Country chest of drawers is a charming and is a provincial addition to a home which is designed around french furniture. The dresser consists of four solid pine drawers, wrought iron handles make this chest of drawers both beautiful and practical.
The chest is made from pine, and weathered,so you are guaranteed a realistic looking antique chest to complement your home. Only a few companies have made reproductions of these french looking primitive chests that having one in your home would certainly speak volumes.
Laurel Crown is known for their reproduction furniture and meticulous craftsmanship. Their time tested techniques for creating detailed rich painted finishes saves you time painting, and lets face it, most of us are not professional faux artists! The chest has an antique off-white patina which will enable you to match it up with your existing furniture.
French Country Chest of Drawers (Solid Pine Wood, Painted & Distressed Antique Beige)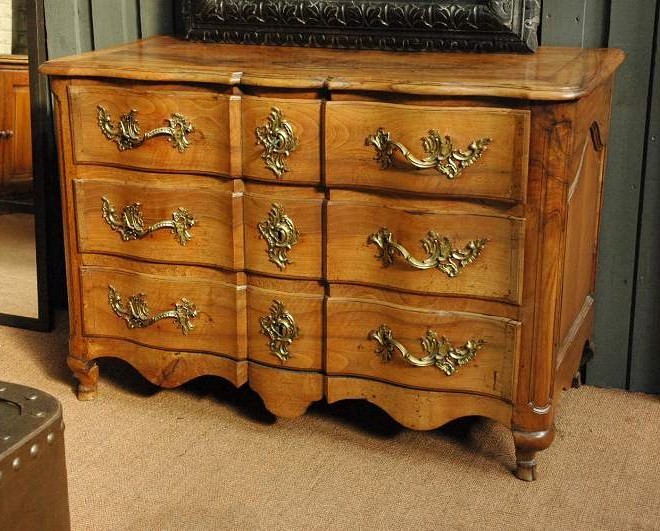 This chest shows you the quality of the antique french furniture here.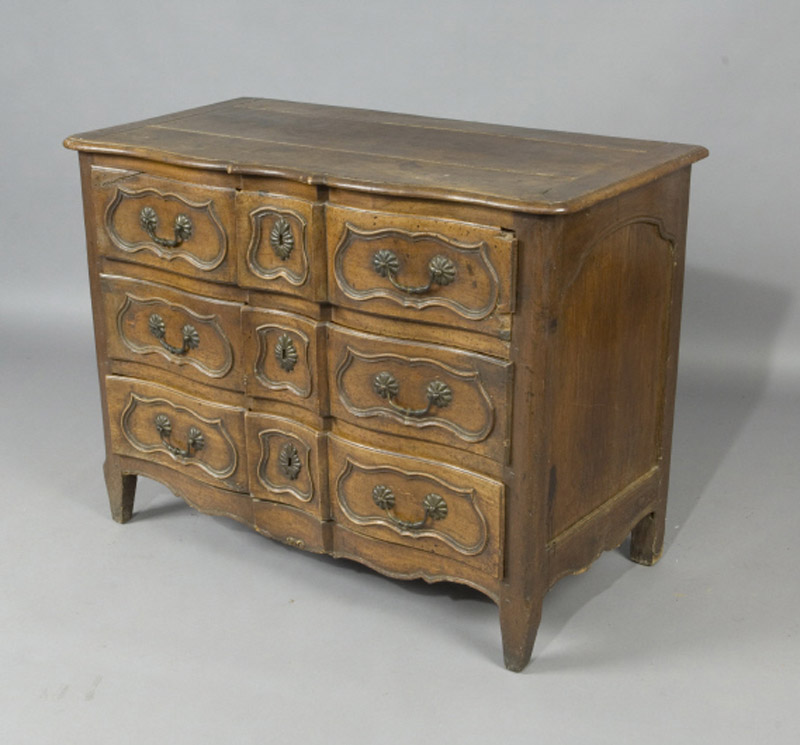 Fine 18th Century French Provincial Chest From Carl W Stinson Antiques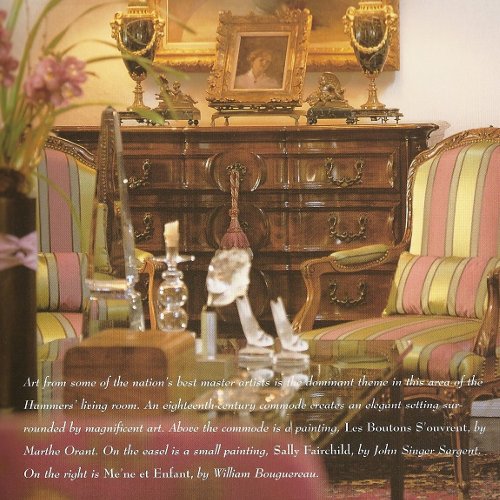 Both Pictures taken from Charles Faudree French Style, And Antique Style Dressers
Charles Faudree's French Country Signature has made a handsome living by bringing a bit of the French to the Midwest. Famed for his Parisian buying trips, where he negotiates with flea market vendors using a pen and paper, Faudree confides "a signature piece doesn't have to be expensive.
The look the designer refers to is typified by floor-sweeping silk draperies and overstuffed chairs upholstered in merrily patterned fabrics long on luxury.
Faudree's obsession with textiles is evident on every page, and far from simply focusing on predictable pastoral-themed toile to recreate the charm of French country cottages, his experiments with dragon-fly prints, check patterns and rich golden embellishments have formed his signature style.
A testament to the author's knack for gilt-edged comfort (including the liberal use of painted furniture, ornate mirrors and pottery displays), this book, and Faudree as an unpretentious guide, will please readers looking to spruce up their homes.
[pdf-embedder url="http://thefrenchprovincialfurniture.com/wp-content/uploads/2011/04/frenchstyleauthority.com-Baroque-French-Style.pdf" title="frenchstyleauthority.com-Baroque French Style"]
More Inspiration!
[pdf-embedder url="http://thefrenchprovincialfurniture.com/wp-content/uploads/2011/04/frenchstyleauthority.com-Decorating-Around-The-French-Styles-Designer-Alessandra-Branca.pdf" title="frenchstyleauthority.com-Decorating Around The French Styles- Designer Alessandra Branca"]
More Inspiration!