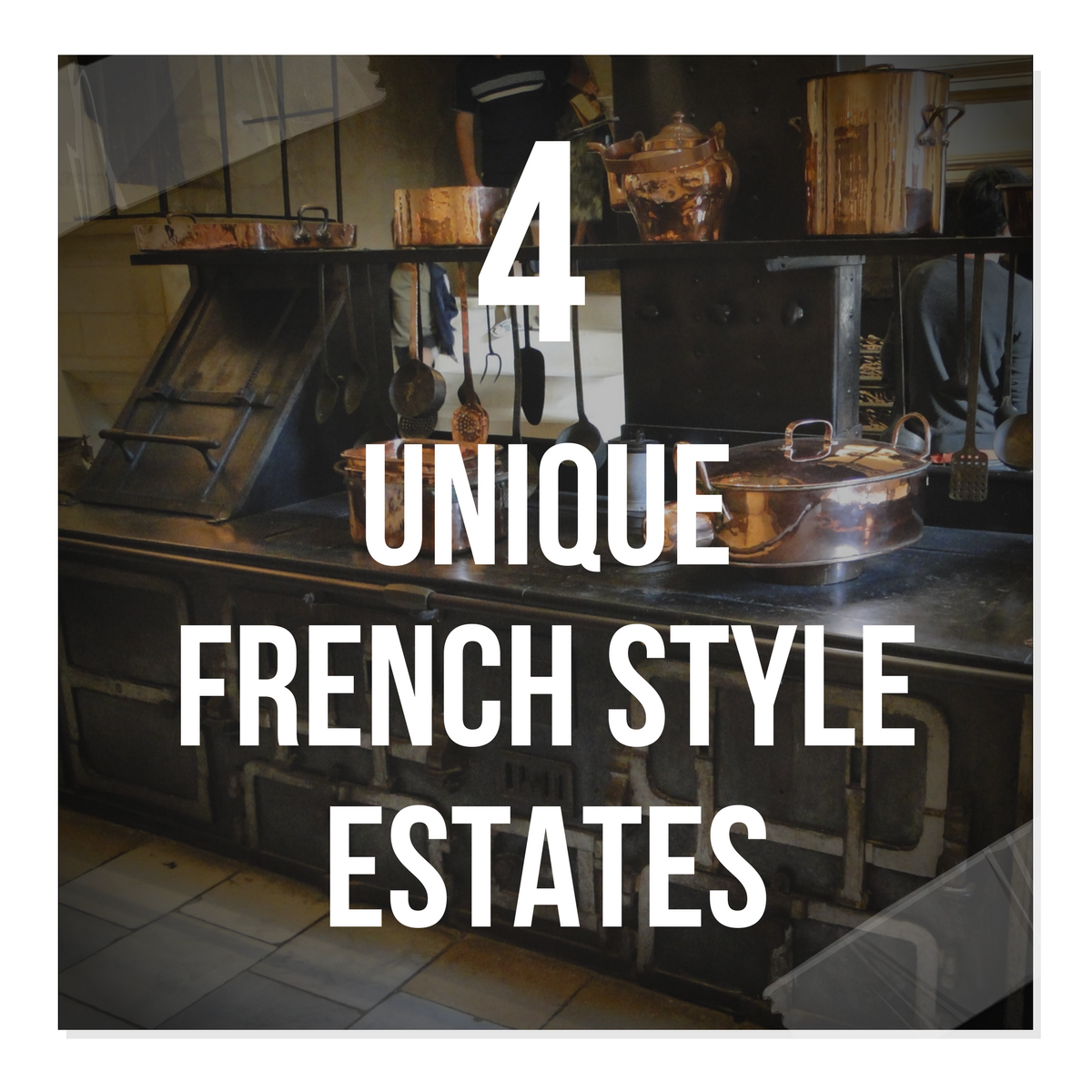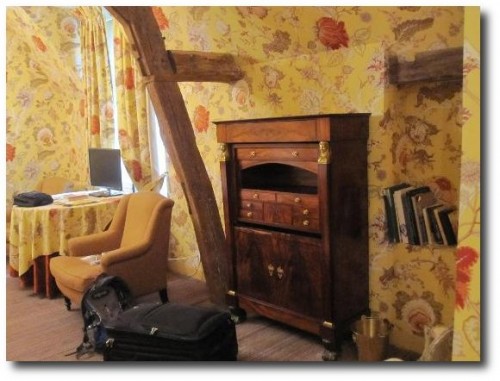 Chateau de la Bourdaisiere-www.tripadvisor.co.uk
Charles Spada's French Provence Home In Normandy– The Polish design magazine Weranda featured Boston based interior designer Charles Spada's chateau, a former hunting lodge, located in Normandy. Charles Spada Interiors was established in 1980, after leaving a successful career as a designer of women's apparel in New York City and Boston. He has been known to decorate with a rich color palette, layered in high end antiques, and architectural elements such as stone and wood flooring. His work has appeared in almost every design magazine including Elle Décor, House Beautiful, Traditional Home, and Veranda magazine as well as Boston Magazine, Design New England, New England Home Magazine and Interior Design and Architectural Digest Italy.
The Castle Of Chenonceau – This royal palace was built during the 1500s in the Renaissance style. The current château was built in 1514–1522 on the foundations of an old mill and was later extended to span the river. The bridge over the river was built (1556-1559) was designed by the French Renaissance architect Philibert de l'Orme. After King Henry II died in 1559, his widow Catherine de' Medici made it her own residence, adding a new series of gardens. She also added rooms between the chapel and the library on the east side of the corps de logis, as well as a service wing on the west side of the entry courtyard. On Catherine's death in 1589 the château went to her daughter-in-law, Louise de Lorraine. Read more about this palace here
A European Styled Home Designed By Eleanor Cummings
Home Beautiful featured an impressive European home designed by Eleanor Cummings in collaboration with Babs Watkins and Julie Watkins Baker. The home was transformed into a old world looking estate but started out being a typical builders model from the 1980's. Cummings added a few key architectural pieces which gave the home a classic European appearance.
The foyer reveals Louis carved walnut front doors in their original paint finish, and wood beams which were cosmetically added to the ceiling in the living room. 150 year old planks replaced old limestone floors and wood from a Scandinavian diary were used to make custom cabinetry in the kitchen.
The homes plastered walls show a palette of soft blues and platinum grays. Baker tells Home Beautiful that the color blue can be the most challenging color to get right in a room. The colors surrounding the blue can change the appearance of blue. Natural wood warms blue up, while silver tends to do the opposite; it creates a colder appearance.
The focal points in this home cannot be missed – The antique painted Louis XV carved walnut front doors, the 18th century tapestry, and the beautiful faux finished walls, and painted furniture.
The Château de la Bourdaisière located in Loire Valley has been transformed today into a three-star hotel by the Prince Louis Albert de Broglie and his brother. Although the chateau has had an interesting history. In 1775, the château was partially destroyed by order of King Louis XV's most powerful Minister, Étienne François, Duc de Choiseul. In 1802 the property was acquired by Baron Joseph Angelier who undertook a massive reconstruction of the chateau, and built it back up. Then during World War II, the château was occupied by the Nazis, and after the war because of a lack of funds from it's owner, it became run down. In 1959, its contents were auctioned off and government turned the château into a home for the elderly. It wasn't until 1991 when it was acquired by its current owners, the Prince and Princess of Broglie that it has been transformed once again, and turned into a lavish hotel.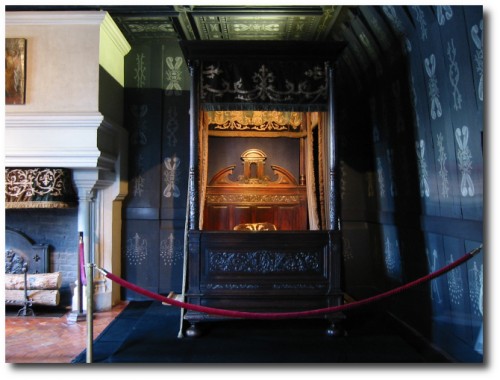 The Castle Of Chenonceau
The Castle Of Chenonceau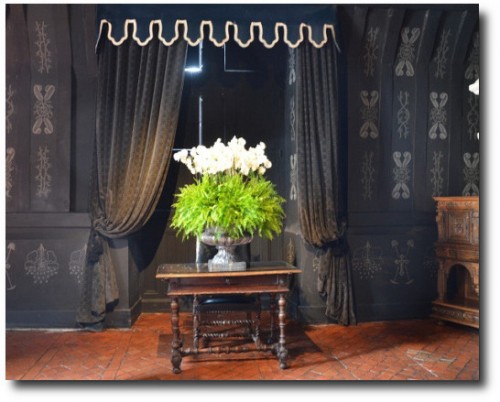 The Castle Of Chenonceau