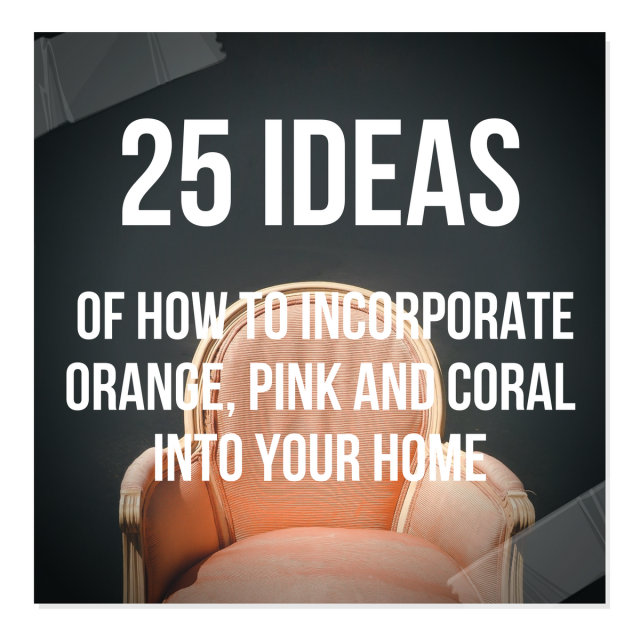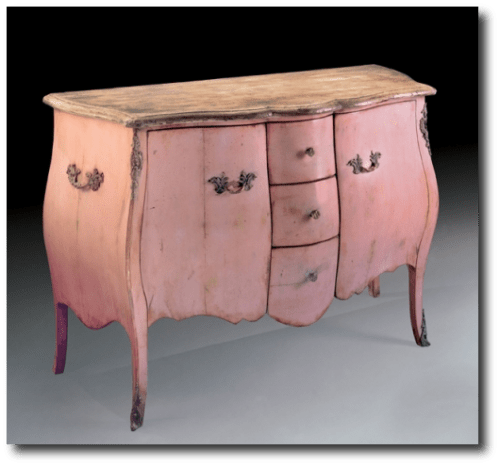 When we think of French interiors, we think of pale blue, gray and white, yet French decorating isn't just one a one-color palette. Pink, salmon, and coral are often associated with the Rococo period and was in fashion until the end of the 18th century. Today we don't see many interiors based on these colors alone, and I ask myself why? Pastels are some of the most beautiful colors that a person can work with, and yet most of us gravitate towards the neutrals such as the gray and beige tones. I think for the most part, many of us are scared to use color, because we don't know how to incorporate color.
The Rococo developed in the early part of the 18th century in Paris, France as a reaction against the grandeur of Baroque where most of the pastel tones came into fashion. If you enjoy the bold shades of scarlet, cerulean, pacific blue, or shamrock green, consider working with the sibling colors such as seashell pink, peach, sea green, mint and sky blue as your main color shade in your home, while incorporating the bolder colors with accessories. The combination of pale blue and coral are great matches for one another.
-In this picture we see a combination of a pastel pink with an ice blue.  Both colors look terrific together.
–Fushia table cloths are paired with cinnamon and  saffron in a French Provence cafe
-Menton Provence shows wonderful architecture in shades of coral and pink.  Shades of blue in the sky and ocean work so beautifully together.
-Ceiling arches in the Royal Arcade in London. Brighter orange is paired with peach and gray ornaments. The look is amazing. Go Statue On Ebay is the number one place I purchase my molds. I have found so many great designs that could work on the wall from this store.
-A Courtyard with a fountain in Aix-en-Provence, France shows a building painted in shades of peach with sky blue shutters.
-A village in Provence shows beautiful colors of orange and blue in the architecture.
–Vibrant pinks are seen in the street of Villefranche-sur-Mer, Cote d'Azur, France
-Take some color combinations from nature.  Combine earthy oranges with punchy greens in your interior color choices.
-Here is an excellent example of using three base colors in a room.  The rule many designers go by is using no more than three main colors.  In this photograph we see that rule play out nicely.  Earthy orange is used as a base coat, followed by a sky blue, and a vibrant shade of orange is used as the second accent color.
-Here we see an unusual combination using pink as the base color, and blue as a secondary color.  Emerald green is chosen for an accent color, nicely fitting in with Provence style.
-Here is a beautiful combination of colors.  Here we see a chapel with lavender field. The chapel is painted in a light peach color with a vibrant color of orange for the roof.  In this instance, lavender and green are accent colors to peach and orange.