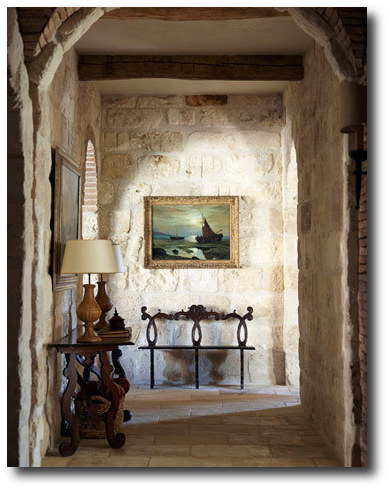 Stone Walls By Designer Eleanor Cummings
Stone walls are a key component to the look of French Provence, and an architectural element you cannot do without for the ideal old world primive French Provence style.
Many people are turning to do-it-yourself concrete and plaster stone molds which can produce thousands of stones for 28 to 65 cents per square foot. That's a tiny percentage of what you'd pay for it at a stone yard.
Here are just some of the stones you can create in your own home:
Stone, tile, brick, paver, cobblestone, fieldstone, River Rock, Castle Stone, Ledgestone, Drystack Stackstone and Limestone.
While some of these pictures show entire walls covered in stone veneer, consider starting with a feature wall.  Starting with a smaller project will give you the experience to bite off a bigger project.   
This stone wall from Aged and Gilded Blog gives you a great idea of how to showcase a wall using stone for a French Provence look.
A smaller wall allows you how to learn stone plaster veneers, and gives you a project that can be finished sooner than an entire room covered in stone.  I would suggest making all the molds at once, and then spending one weekend putting them up on the walls.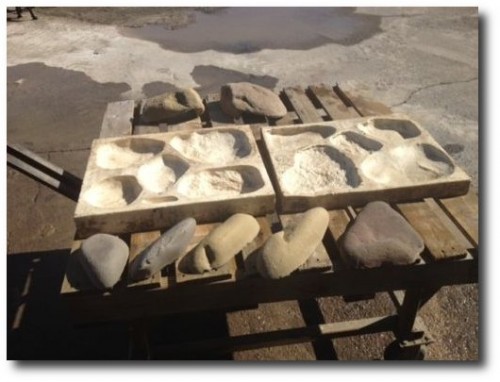 (French Provence – Italian Tuscan Decorating Ideas – RIVER ROCK stone molds From Ebay Seller Mjm6467)
No experience is necessary. Here are some basic guidelines:
1. Lubricate your mold.  You can purchase a mold release spray, or you can coat the mold with light vegetable oil.
2. Mix the bag of pre-mix concrete according to directions.   Some people add in sand, and straw to add strength.  It is a good idea to mix a little bit of plaster or concrete mix at a time, otherwise the rest ends up being garbaged if you over mix your plaster or concrete.
3. Add some cement color.  This is optional, although colorant adds some hue to the stones creating a realistic effect than just plain gray concrete.
4. Pour the concrete into the mold.  After the mold is filled to the top,vibrate the mold, to release air bubbles.  Depending on the mold you use, you may want to fill a box of sand for flimsy soft plastic molds to sit in.  This will allow the pattern to come out without being crushed.
5. Let the molds stay undisturbed on a level surface over night.
6. Flip the molds over the next day… and take the stones, pavers, or tile out of the molds.
7. Cover with a sheet of plastic again, and let cure for several days.  For thicker stones, allow they to dry longer.
8.  When you are ready to fix your stone veneers to the wall, in most cases, installation over an existing sound concrete, stone, concrete block, brick or stucco surface does not require additional surface preparation. It can be applied directly over that surface using mortar, or a mixture of mortar and thin set.  For more detailed information, see this article from the Mold Store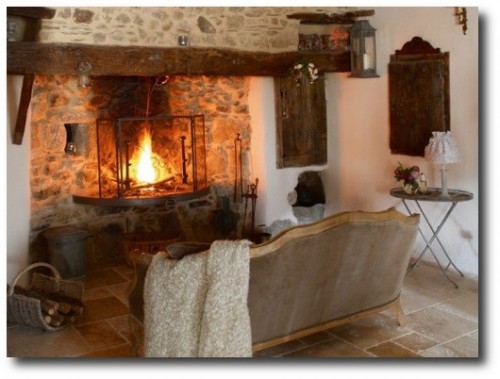 French Provincial Decorating Ideas Shabby Chic Mania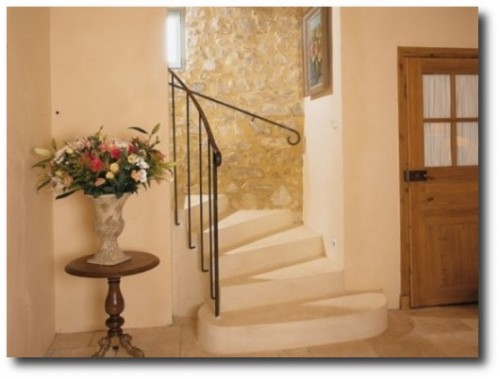 Decorating With Stone- Provence Style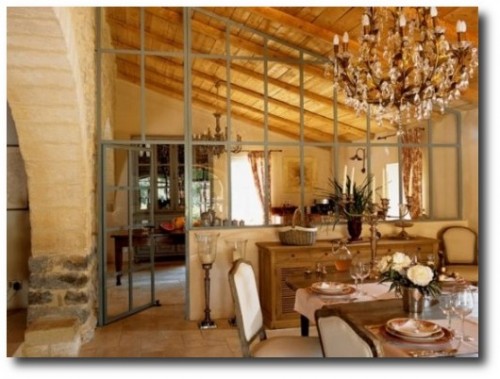 French Provence Decorating -Rough Stone Walls From Home Furnishing Ideas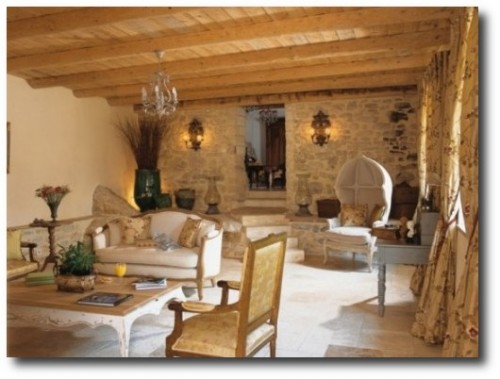 French Provence Rough Stone Walls From Home Furnishing Ideas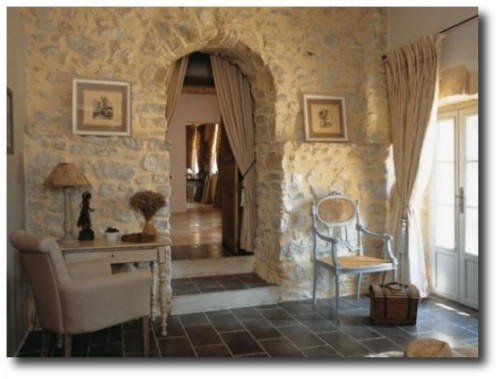 French Provence Country Home Rough Stone Walls From Home Furnishing Ideas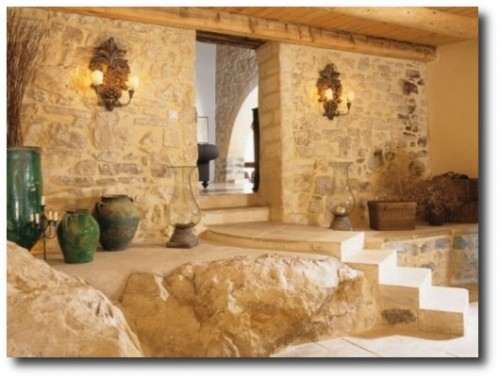 Rough Stone Walls From Home Furnishing Ideas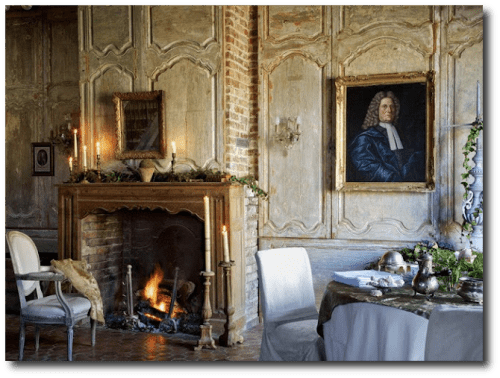 Des boiseries chaleureuses – Maison Deco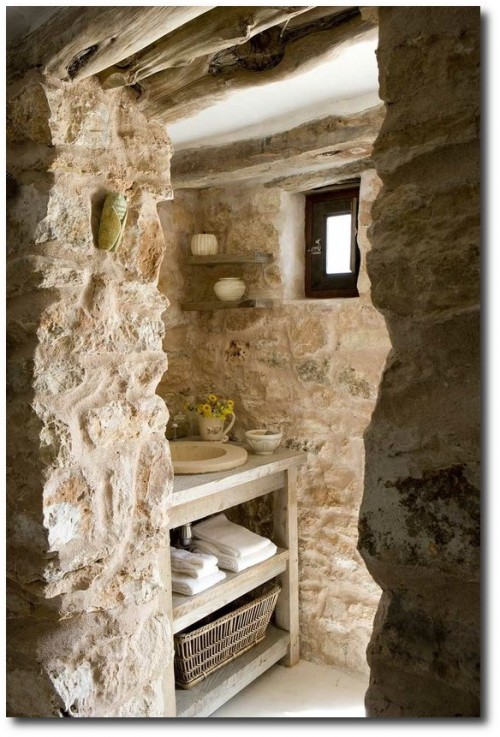 Photographer JORDI CANOSA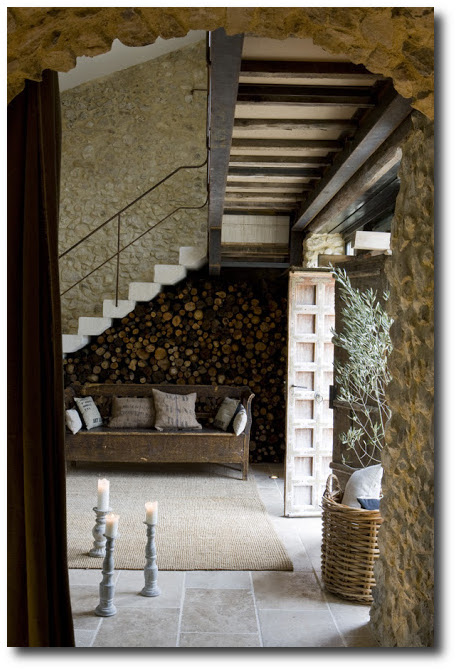 Photographer JORDI CANOSA
Save