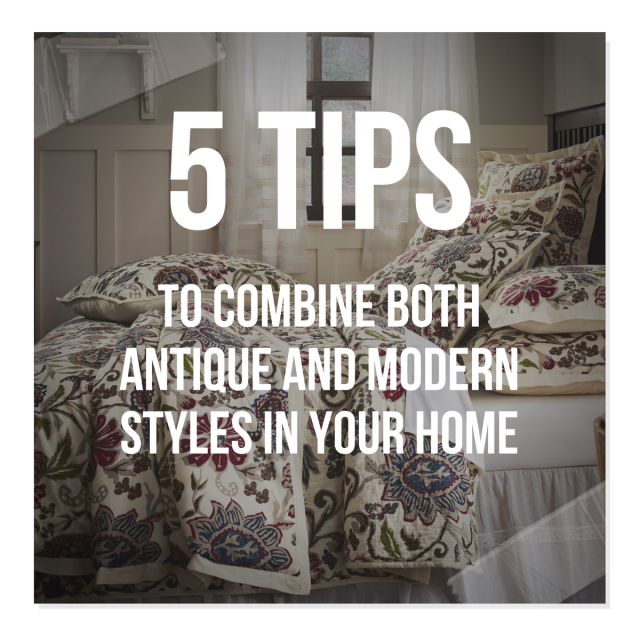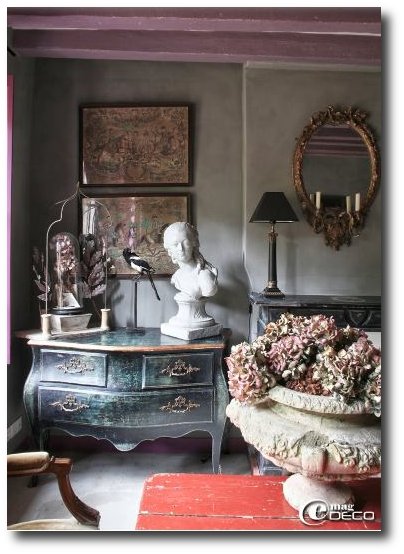 Sébastien and Raphael Llado Levavasseur
There are some people, who just can't stop gushing about their Provence inspired elegant bedrooms. You may also come across people, who hold minimalist contemporary furniture, in very high esteem. Yet, every once in a while, comes a creative soul, who wishes to incorporate furniture designs from widely varying historical ages, in his home.
The ensuing unique mix of tradition and modernity that their homes possess becomes an extension of their quirky and eclectic personalities. If you happen to be someone, who falls in this category, then the following 5 tips are sure to give you some great ideas.
1. Existing Furniture Must Be Removed
It doesn't matter if you plan to combine tradition and modernity, in one particular room of your house. Your eclectic vision might even encompass your entire home. Whatever might be the case, a clean space is necessary in order to invite timeless design ideas to inspire your mind.
This means that rather than moving things around, and making haphazard additions and omissions to your design area, you should remove all furniture from it, and start from scratch.
2. Retain Pieces That Match Your Larger Schemes
Once you have removed all furniture from the particular room that you wish to design (or redesign, for that matter), you can proceed to think about what goes and what stays, in them. Here, you need to be objective about the furniture pieces that would mesh into your design, rather than letting your emotions rule.
Remember, only the truly deserving furniture pieces must find a place of honor in your eclectic home.
3. Rethink about Your Walls and Flooring
Sometimes, it is easy to get caught up in the larger designing scheme of your house, so that you completely ignore the finer and subtler details. If you are not careful, you can end up with all the right furniture in your eclectic home, only to realize that the color of your walls, and the material of your floor, totally kills all your efforts.
In order to avoid this, it is advisable that you dabble with neutral colors and designs that go well with all kinds of furniture, be they from the 19th century, or the current era. This will give your home the poise and balance to carry off an assorted look.
4. Add New Pieces
Once you have got the basics right, then you can proceed to adding more and more appropriate furniture pieces to your room. The key here is to maintain a delicate balance between furniture from differ rent historical periods. You can approach several furniture West Palm Beach stores that have in-house design consultants, who can help you to acquire the right look.
5. Accessorize Leniently
In order to have a really eclectic house, which also feels like home, it is essential to add some personal details to it. You home will look more and more inviting, as you inject drapery, mirrors, framed photographs and art that mix well with the larger plan of your home. For instance: a postmodernist painting can strangely work well with old-fashioned motifs on a wooden chest of drawers, beneath it.
A combination of eras, in your home, is all about experimentation. Yet, with a bit of luck, you can also chance upon customized furniture packages Miami that make your task easy.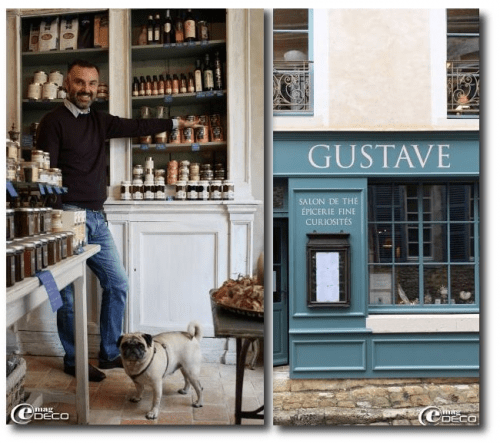 With its elegant decor based patinas, furniture and unusual objects unearthed in the region, " Gustave "is a small house of the sixteenth century, in the walled city of Belleme, transformed into a delightful tea room, deli and curio shop. Read the original article at Magazine e-magDECO
Raphael and his dog Donut.
Sébastien and Raphael Llado Levavasseur
18 rue Ville Close, 61130 Bellême
Telephone: 00 33 (0) 2 33 73 94 89
Website: http://www.maison-gustave.fr/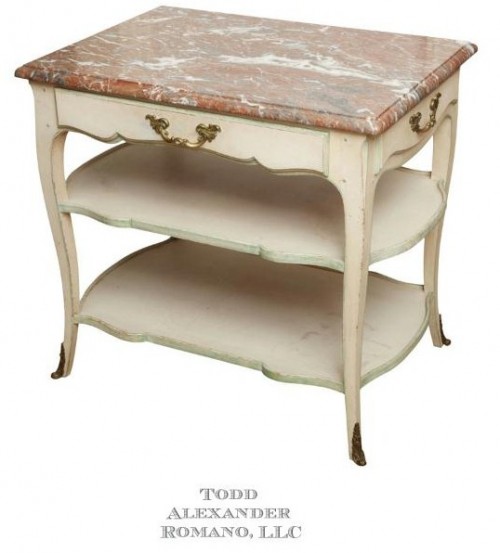 A Louis XV Style Gilt Metal Mounted Painted Side Table
At the entrance of the teahouse is the deli. Two-body Swedish early nineteenth Lisa Martino "The House Fassier" display and confectioner Louis XV style chair XIXth "Stephanie Mayeux Antiques".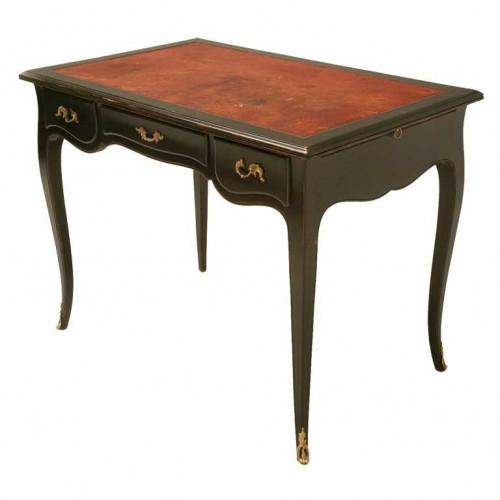 Petite Antique French Lady's Writing Desk w/Orig. Tooled Leather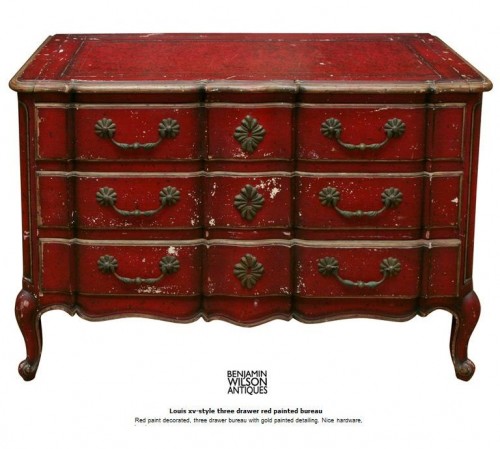 Provence Style Chest –Benjamin Wilson Antiques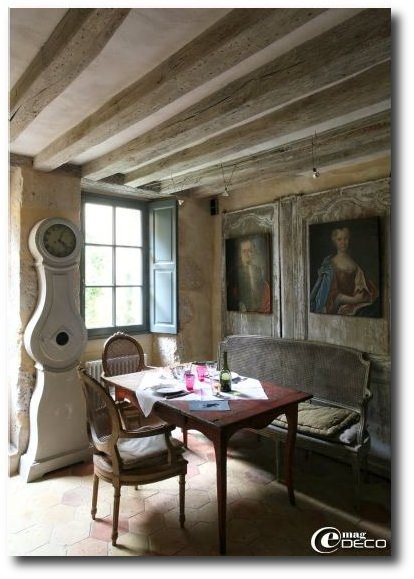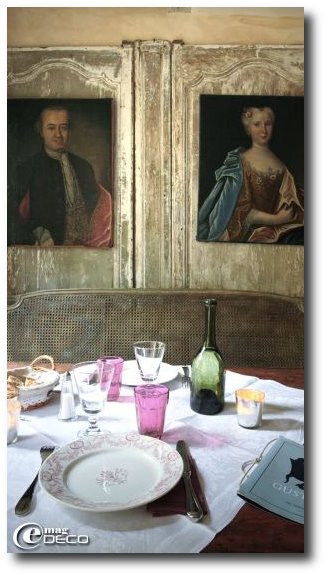 Distressed paneling sits behind a Louis XVI style caned seat
Portrait of Lord Swedish Lisa Martino
Gustavian clock with a Louis XV style hunting table, with a Caned Louis XVI style bench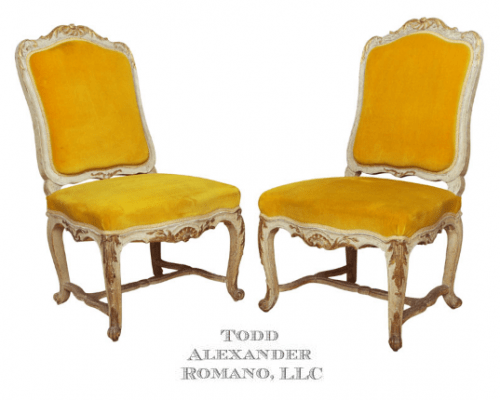 Pair of Louis XV Painted and Parcel Gilt Chaises a la Reine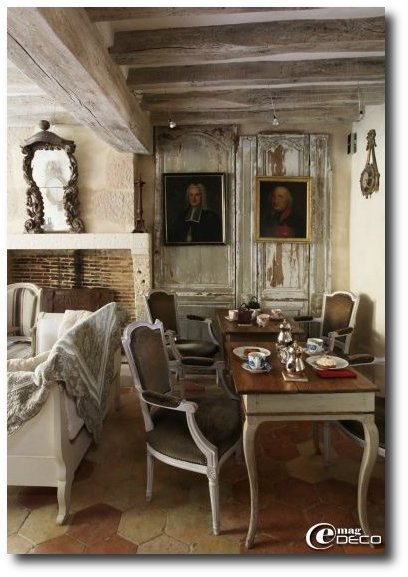 A fruitwood table -Louis XV period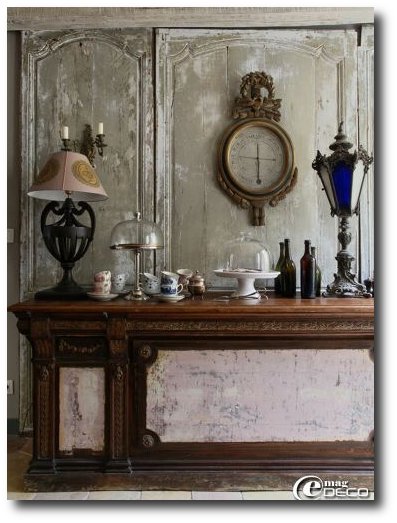 A Pair of Louis XV Style Fauteuils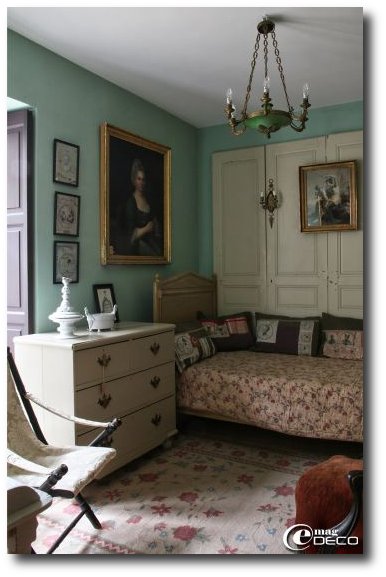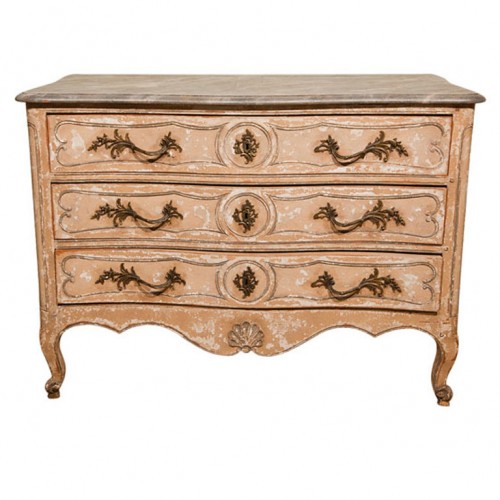 Provence Style Chest Greenwich Living Antiques & Design Center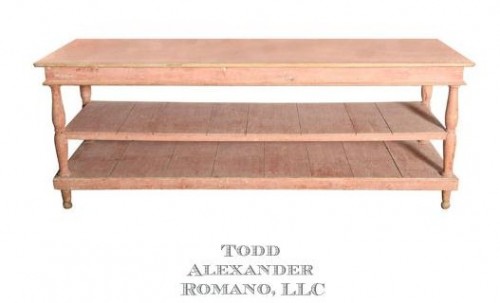 A 19th Century French Carved and Painted Provincial 3 Tier Table
Save
Save