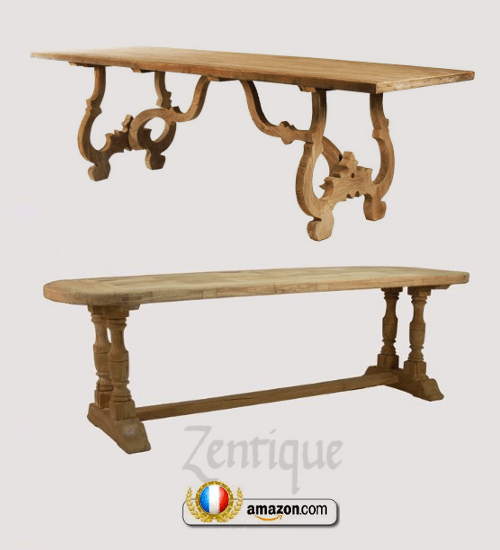 Zentique sells two really fabulous reclaimed tables that would fit into any French Styled Provence or Tuscan home. The Le Havre Dining Table is made from reclaimed elm wood. It measures W98.5 x H30 x D35.5 (inches), and sells for $2,949.00. The Nantes Dining Table is also made from recycled elm wood, and sells for 1,825.28.
Reclaimed wood is been tremendously popular these last 10 years, making many people wonder what the hype is all about. Reclaimed wood is basically wood that has been re-collected and formerly utilized within a different building or structure. Hefty wooden supports out of worn out barns, or warehouses are usually some of the most widely used reclaimed wood around. These enormous pieces of wood are then machined down directly into manageable planks. Wood flooring, walls, and barn siding can be used as reclaimed wood. Wood ages incredibly well. In fact, over time wood can develop impressive patterns, and brilliant colors that you simply cannot find in newly cut wood. The beauty of this aging process has made reclaimed furniture gain such tremendous popularity.
This lovely rustic Styled Dining Table was found on Greige Design Blog
Another lovely kitchen which features a 19th-century Belgian oak table and are paired with a set of outdoor benches. This picture was originally featured in Elle Decor, and the article was nicely interpreted at
Coco Cozy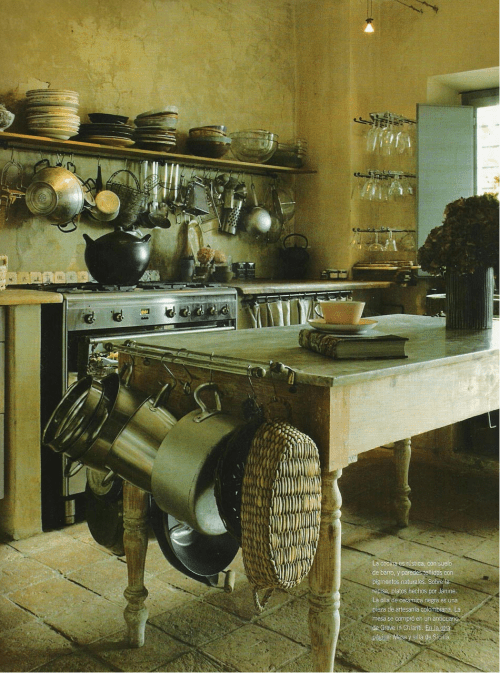 For More Pictures Of This Restored 15th Century Home........