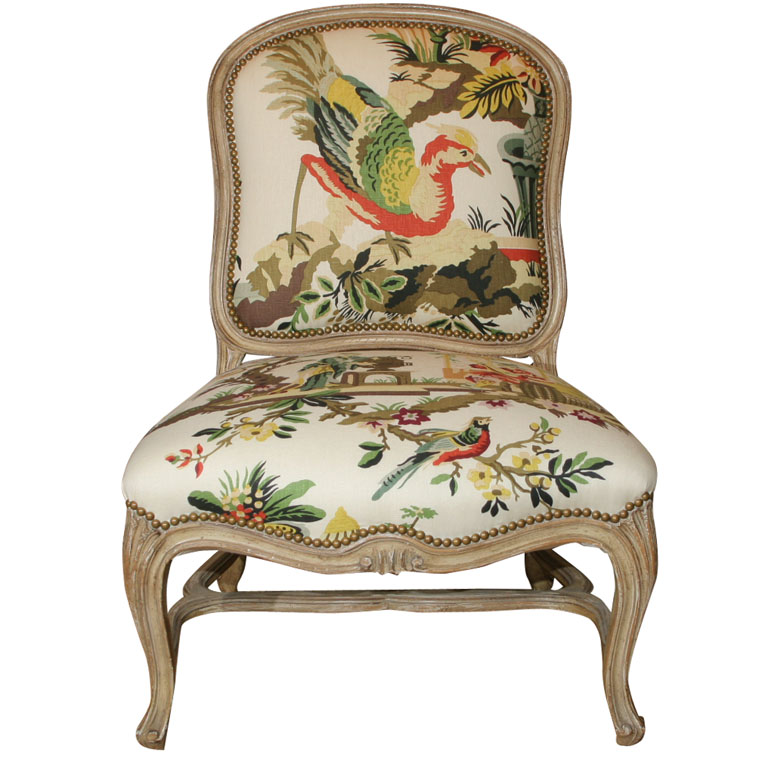 French Provincial Slipper Chairs are tremendously popular because most people  feel as though they take up less room than the typical armchair. They are perfect in a living room, office or bedroom as accent chairs.
Todd Alexander Romano sold this lovely Louis XV Style Carved and Painted Slipper chair with a lovely colorful print, showing us how incredibly attractive a vintage re-upholstered chair can look.
Chairs started being developed with upholstery around the mid 1650's chairs. By the mid 1750's designers started incorporating beauty and design rather than just chairs that served the basic function only.
During the 18th century, before furniture production began, chairs were being made with even more curves than ever in history.  The French had a great effect on the development and evolution of the chair as they truly were were the first ones to develop a lightweight and comfortable chair.
French designers were the first to develop chairs with incredibly ornate frames, while at the same time being comfortable to sit in.
The process of making one chair required an incredible amount of skill and talent.  Before the process of mass production the process of making a french chair was extensive and the materials that were required were considerable.
The Louis XV chair required more wood because the chairs frame was curved and was often made out of ONE piece of wood.
Chairs during this time has bow shaped backs and curved legs making the whole process quite involved.  The french were one of the first ones to come out with a whole line of upholstered chairs, including arm chairs, wing chairs, slipper chairs,  lounge chairs and sleeping chairs.
French chairs are still some of the most fascinating chairs to look at and still some of the most prestigious furniture a person can own.  I don't think we will ever get tired of the French chair.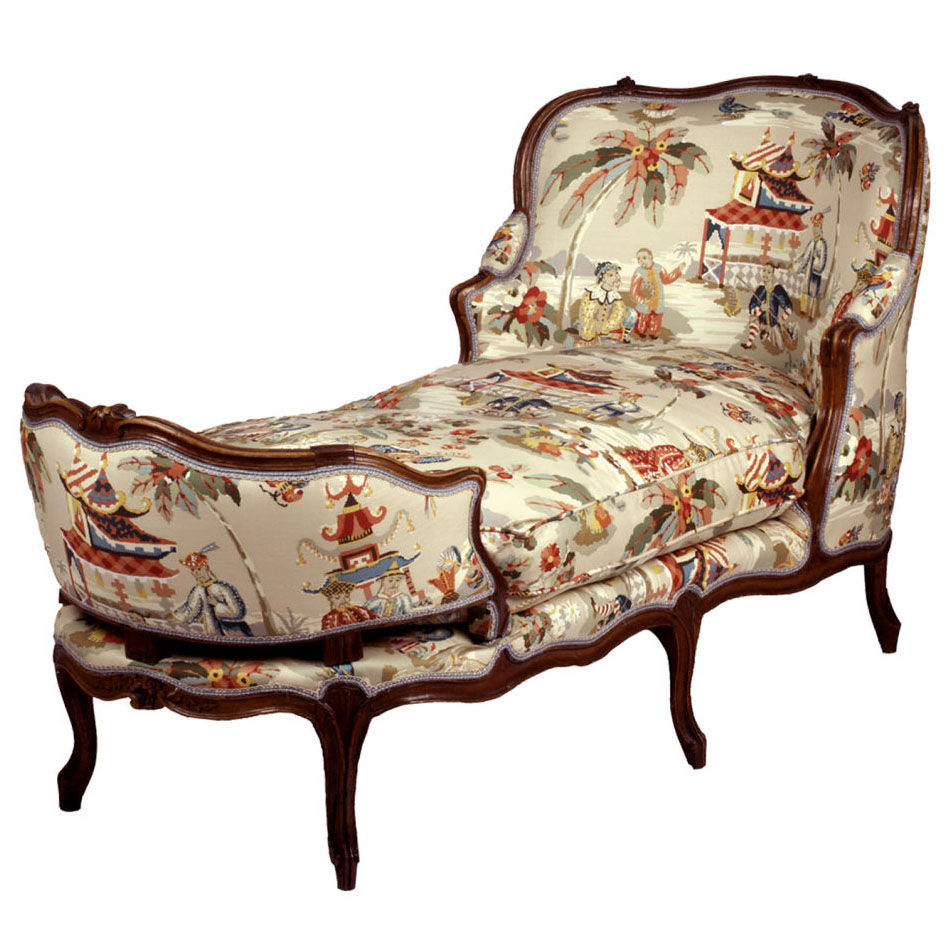 Louis XV Walnut Duchesse 1750, From Marinni Live Journal Russia