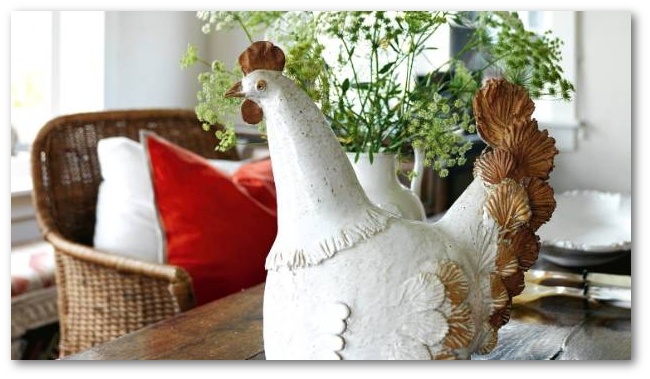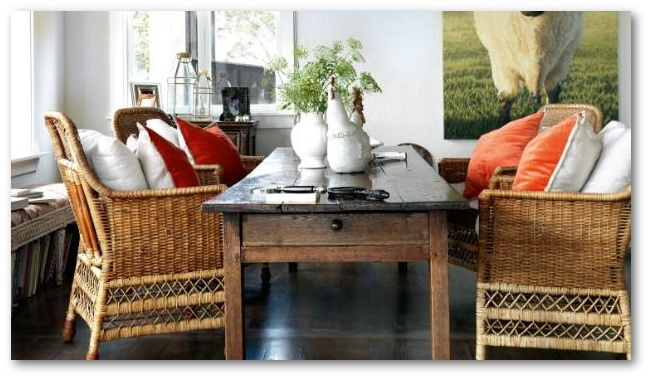 "Home is the atmosphere created by the people living in it. Anyone can have a house and put a few good things in it. For me, if you've had things for many years, that's more special.
"I couldn't live without my French chook," she says. It sits on the dining room table and was picked up by Sonia in Paris and carted around Europe (thankfully arriving in New Zealand in one piece). "It reminds me of the chickens we used to have at our old home… they were each named after a friend of mine."
Another precious old piece is the 17th century long case clock in the living room. "That was the first piece of furniture Peter and I bought when we were married, we've had it for 48 years. It would tell a lot of stories if it could; it's seen a lot of parties."
Best addition to the house: The loggia. It's stepped down among the terrace garden so it's like a suntrap.
Best money we ever spent: Re-roofing. It enabled us to create a very high stud with exposed rough sawn whitewashed beams.
Favourite family treasure: My mother's cast bronze and marble bust.
Best seat in the house: My beautiful long stool, which sits underneath a low-slung window looking out to the sea.
Read more at stuff.co.nz