If you are looking for a particular piece of furniture to match an existing set, or perhaps, you are looking for a set to invest in.
Consider checking High End Used Furniture on Ebay. They tend to always have great pieces in stock in the French style.
They let you know exactly what the shipping would be with every piece they list.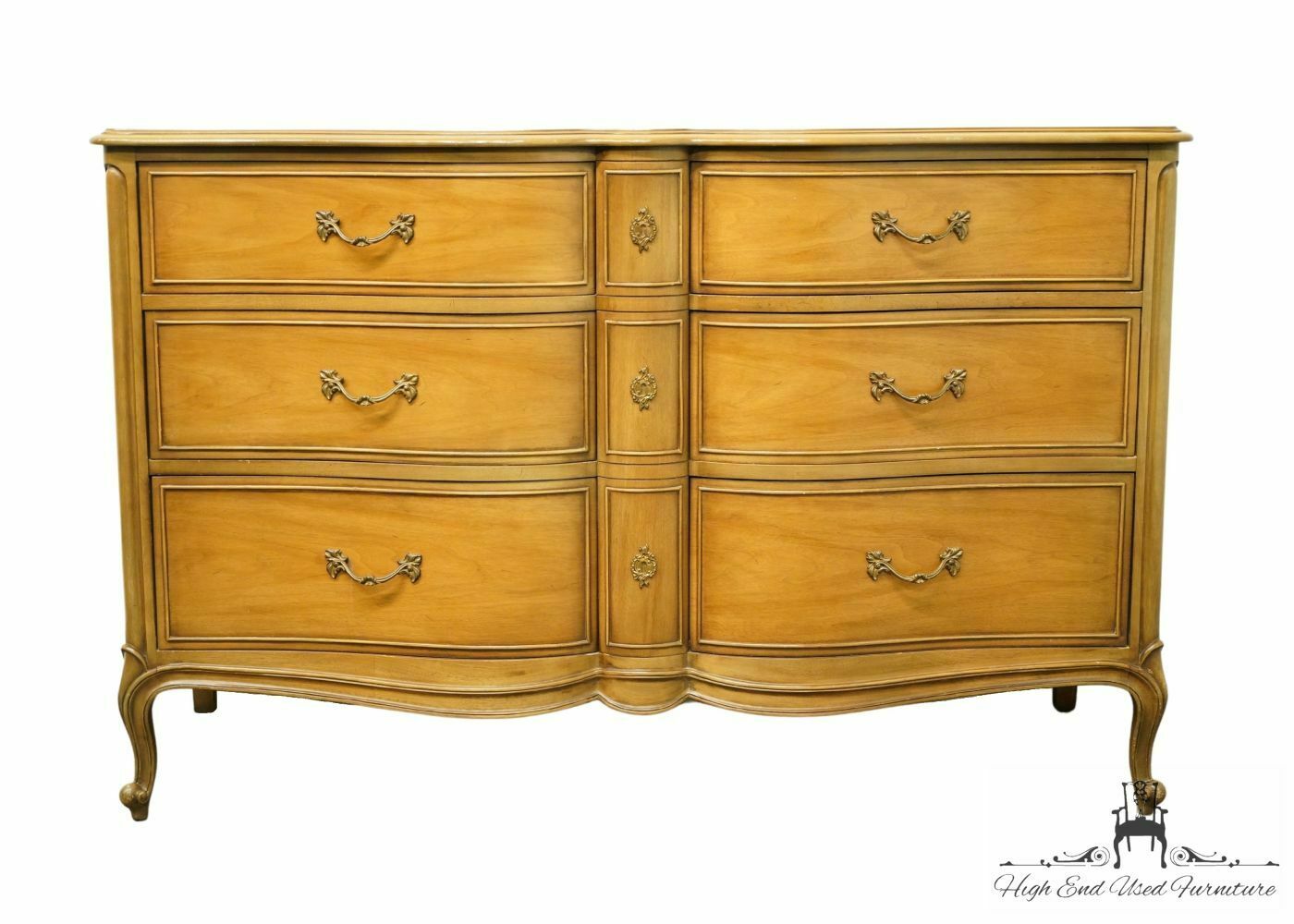 DREXEL FURNITURE Touraine Collection French Provincial 54″ Double Dresser – US $1,199.99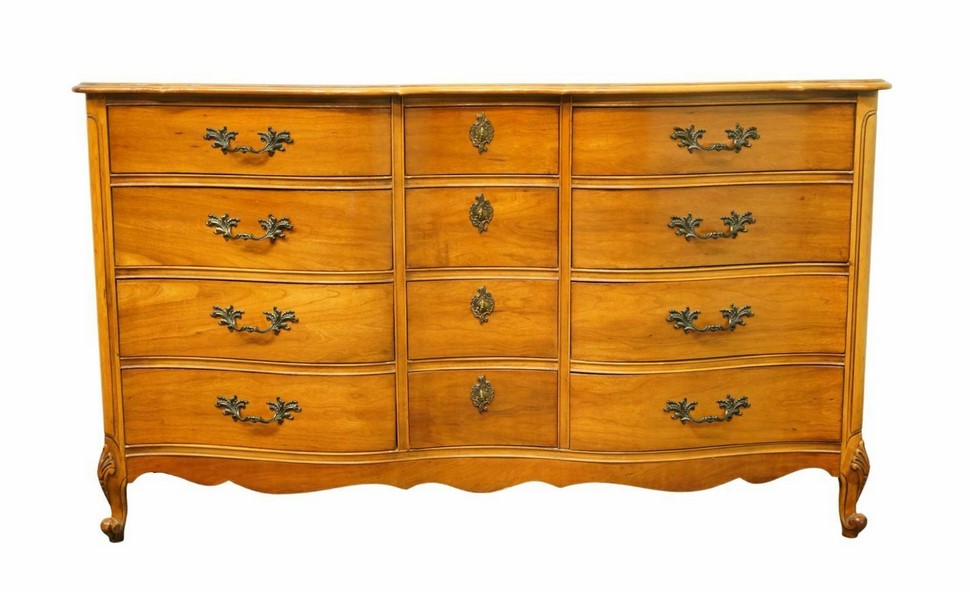 CENTURY FURNITURE Country French 60″ Triple Dresser – $849.99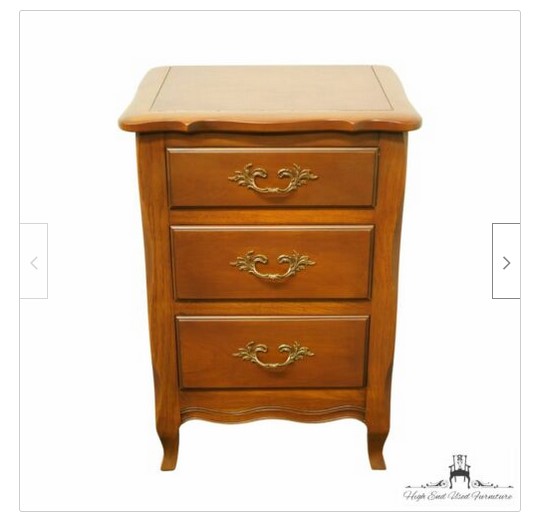 DREXEL HERITAGE Peasant Provincial Collection Maple Country French 20″ $549
DAVIS CABINET Co. Solid Ash French Provincial 71″ Triple Dresser $1149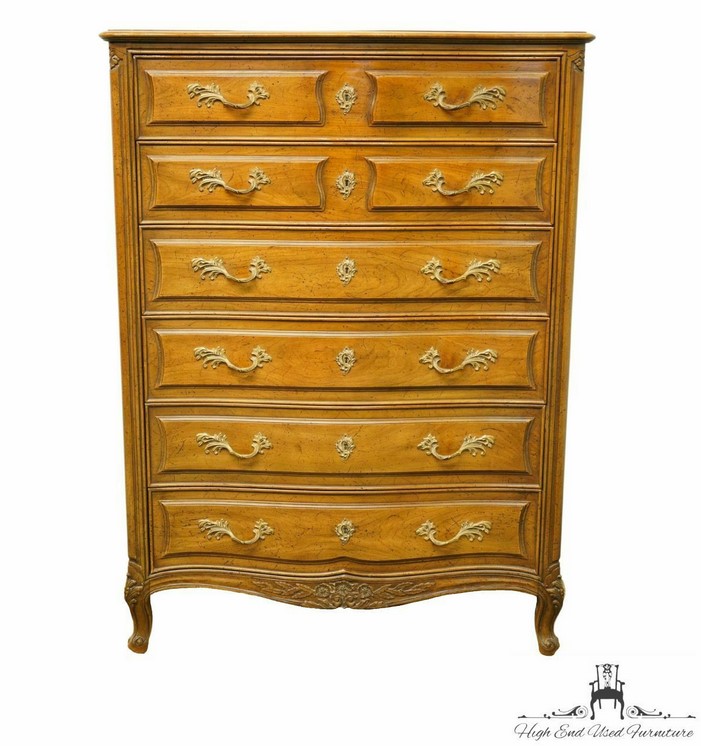 HENREDON FURNITURE Custom Folio Two French Provincial 40″ Chest $574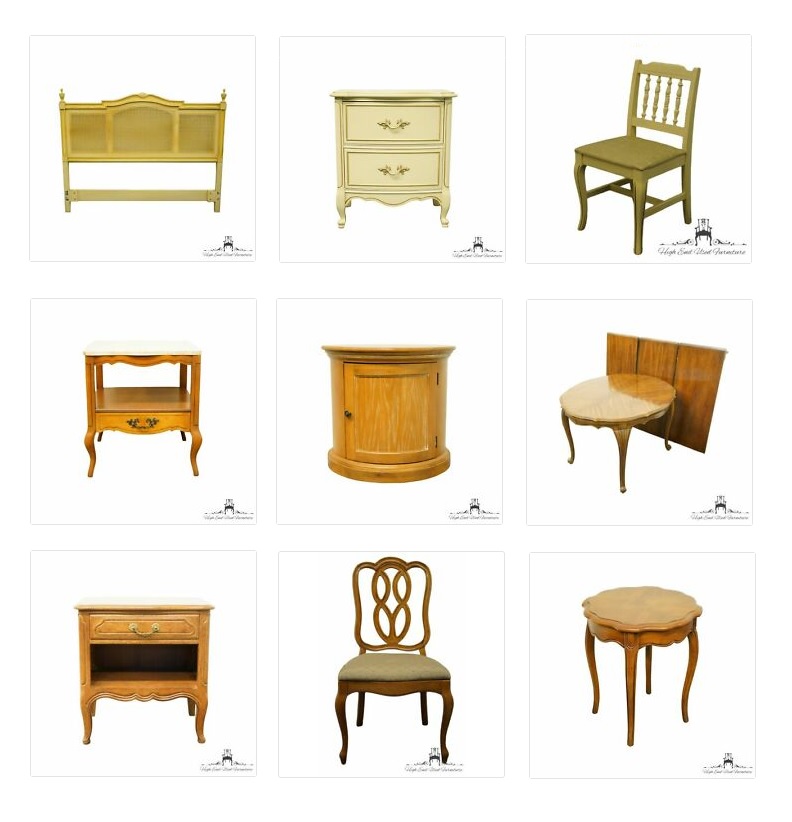 CENTURY FURNITURE Cream Yellow Painted French Provincial Queen Size Headboard… $974
DIXIE FURNITURE White and Gold Painted French Provincial 23″ Two Drawer Night – $589
HENRY LINK French Provincial Cream / Off White Accent Desk Chair $389
HAMMARY FURNITURE Country French Provincial 21″ Square Accent End Table $489
LEXINGTON FURNITURE Rustic Country French 27″ Round Drum Storage $699
HICKORY MANUFACTURING COMPANY Country French Provincial 92″ $1049
DAVIS CABINET Co. Solid Ash French Provincial 24″ Open Cabinet Nightstand $599
THOMASVILLE FURNITURE French Court Collection Dining Side Chair $389
THOMASVILLE FURNITURE Place Vendome Collection French Provincial 16″ $589